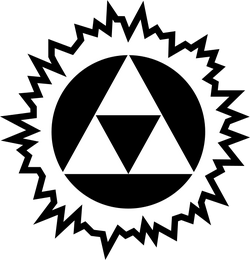 Erotan Heavy Engineering
Magic and Industry for the 21st Century
A Word from Our CEO
Welcome to the Erotan Heavy Engineering International Storefront!

Here at Erotan Heavy Engineering, we seek to bring your the best armored fighting vehicles in the whole of Poneria, as well as to be competitive on the world stage, and we do our best to meet that mark. Our vehicles have long served as the primary front line armored fighting vehicle of the Lubyakan Army, and our legacy stretches back to the dawn of the industrial era. Throughout our long history, we have always strove for nothing but the finest in quality, and be it a steam engine or our modern day battle tanks, you can rest assured that an Erotan Heavy Engineering label means: quality.

We have and continue to be one of the most advanced engineering corporations in the region, and we strive to hire the greatest engineers in order to ensure that our designs are as, if not more, capable than any piece of equipment you may find elsewhere in the world. Our expertise is not limited to the mechanical aspect of vehicles, as we have embraced both the information age and the unique properties of Equus sapiens in order to create vehicles that are truly unique in their performance characteristics.

We thank you very much for your business, and hope that you are satisfied by your purchase, and that you will return, so that Erotan Heavy Engineering can continue to prove its name as one that stands for quality in all aspects.

Sincerely,

Thomas Novanst

CEO of Erotan Heavy Engineering Inc.
---
Erotan Heavy Engineering's T-105 Orc Medium Tank on Parade
Terms and Conditions
Erotan Heavy Engineering (EHE) reserves the rights to:
To deny a sale to any party for any reason.
To request and receive any and all information about an interested party prior to agreeing to a contract.
To alter domestic production rights (DPR) at any point with acceptable notice to the other party.
To independently investigate the ability of any party to adequately compensate EHE for any contracts requested by said party.
To require all parties to perform their own calculations for price of their desired equipment.
Ordering
To fill out an order for EHE, please determine what you wish to purchase, and provide the following pieces of information.
Code: Select all

Name of Nation:
What Equipment Would You Like to Acquire:
What Quantity of Equipment Do You Want:
Total Cost of Equipment You Are Purchasing:
What Made You Consider Buying From EHE (Optional):
Please post your orders here, and a representative of Erotan Heavy Engineering will answer your order as soon as possible.
Corporate and International Partners
Erotan Heavy Engineering is an international company, and has partnerships, and investments around the region, and the globe. If you want to discuss a partnership with EHE, or you wish to discuss the opening of an EHE facility in
your
nation, please feel free to leave a post below, and we will be happy to negotiate the finer details of any such exchange.
Unique Attributes of EHE Equipment
Through the proper utilization, and combination of the unique abilities of Lubyakan ponies employed by EHE throughout the design and manufacturing process, allows EHE to achieve feats that would be considered unthinkable with technology alone. While some corporations dismiss the abilities of ponies and other magic-using species, EHE has embraced these unique residents of the Dominion of the Lubyak, and EHE employed magic users find themselves well compensated for their invaluable labor.
The development of pieces of equipment such as Rota Armor and Marble Explosive Reactive Armor (both described below) have helped to make EHE designed and manufactured equipment some of the best in the region.
Erotan Heavy Engineering prides itself on these technological and magical advancements, and views these advancements as the way forward for the world in terms of military equipment.
Note: Rota Armor and Marble Explosive Reactive Armor are available for purchased separately from any vehicle. Prices will be discussed on a case by case basis.
Our Products
Note: As the DPR for Rota Armor and Marble ERA can not be released, the DPR for vehicles listed as equipped with such equipment will be modified to be constructed with standard materiel. Rota Armor and Marble ERA equipped vehicles will be exported, but must be manufactured within the Dominion of the Lubyak.
[align=center]


T-105 Exploitation Tanks in the Beginning of Assembly at the EHE Factory in Vostroya
Vehicles
OOC: Thank you to Licana, Orussia, and Yohannes for giving me feedback on these things.
T-105A 'Orc' Exploitation Tank
For Single Unit: NS$ 4.9 million
Domestic Production Rights: NS$ 70 billion




T-110A 'Ogre' Main Battle Tank
For Single Unit: NS$ 5.5 million
Domestic Production Rights: NS$ 95 billion







T-115A 'Chimera' Heavy Tank
For Single Unit: NS$ 9.1 million
Domestic Production Rights: NS$ 190 billion

T-120 'Goldhorn' Exploitation Tank
For Single Unit: NS$ 5.4 million
Domestic Production Rights: Unavailable