The
Christian States Railroad Passenger Corporation
, doing business as
SouthRail
, is a partially government-funded Unionist passenger railroad service. It is operated and managed as a for-profit corporation, and provides medium- and long-distance intercity service in the
Union of Christian States
, and neigboring countries. SouthRail was founded in 1980 from the elements of Amtrak in UCS territory from the United States.
SouthRail
operates more than 150 trains each day on 11,300 miles (18,000 km) of track with select segments having civil operating speeds of 150 mph (240 km/h) and connecting more than 300 destinations in 13 states in addition to stops in
Chemung
near the border. In fiscal year 2014, SouthRail served 30.9 million passengers and had $2.189 billion in revenue while employing more than 20,000 people. Nearly two-thirds of passengers come from the ten largest metropolitan areas and 83% of passengers travel on routes of 400 miles or less.
Per passenger mile,
SouthRail
is 30–40 percent more energy-efficient than commercial airlines and automobiles overall, though the exact figures for particular routes depend on load factor along with other variables. Passenger rail is also very competitive with other modes in terms of safety per mile.
On-time performance is calculated differently for airlines than for
SouthRail
. A plane is considered on-time if it arrives within 15 minutes of the schedule.
SouthRail
uses a sliding scale, with trips under 250 miles (400 km) considered late if they're more than 10 minutes behind schedule, up to 30 minutes for trips over 551 miles (887 km) in length.
In 2015,
SouthRail
's carbon dioxide equivalent emissions per passenger kilometre were 0.116 kg. For comparison, this is similar to a car with two people. It is, however, about two thirds of the raw CO2-equivalent emissions of a long-distance domestic flight.
SouthRail
is constantly working to improve its carbon emissions.
Intermodal connections
Intermodal connections between SouthRail trains and other transportation are available at many stations. Most SouthRail rail stations in downtown areas have connections to local public transport. SouthRail also code shares with
Christian Airways
.
On-time performance
Most SouthRail trains run on tracks owned and operated by privately owned freight railroads. Freight rail operators are required under federal law to give dispatching preference to SouthRail trains. Some freight railroads have been accused of violating or skirting these regulations, allegedly resulting in passenger trains waiting in sidings for an hour or longer while waiting for freight traffic to clear the track. The railroads' dispatching practices were investigated in 2038, resulting in stricter laws about train priority which had a dramatic result. SouthRail's overall on-time performance went up from 74.7% in fiscal 2038 to 84.7% in 2039, with long-distance trains seeing the greatest benefit. The Texas Eagle went from 22.4% to 96.7%.
Ridership
SouthRail carried 26,240,565 in 1981, it's first full year in operation. Total ridership in 2015 was 38,921,274.
Guest Rewards
SouthRail's loyalty program,
Guest Rewards
, is similar to the frequent-flyer programs of many airlines. Guest Rewards members accumulate points by riding SouthRail and through other activities, and can redeem these points for free or discounted SouthRail tickets and other rewards.
Rolling stock
SouthRail owns 2,142 railway cars and 425 locomotives for revenue runs and service. Examples include the GE P42DC, the EMD AEM-7, the Amfleet car and the Superliner car. Occasionally private cars, or loaned locomotives from other railroads can be found on SouthRail trains.

On-board services
Classes of service
As of 2015 SouthRail offers three classes of service: Sleeper Service, Business Class, and Coach Class:
Sleeper Service
: Sleeper Service comprises room accommodations on long-distance trains. Rooms are classified into roomettes, bedrooms, family bedrooms and accessible bedrooms. Included in the price of a room are full meals and attendant service. At night, attendants convert rooms into sleeping areas with fold-down beds and fresh linens. Complimentary juice, coffee and bottled water are included as well. Sleeper car passengers have access to all passenger facilities aboard the train.
Business Class
: Business Class passengers receive complimentary non-alcoholic beverages and newspapers. Seats are more comfortable than those in Coach Class.
Coach Class
: Coach Class is the standard class of service on all SouthRail trains. Seats in coach recline and feature fold-down trays, lighting, and 120v power outlets. Coaches on long-distance trains are configured with fewer seats per car so that passengers have additional legroom. Most SouthRail trains are all-reserved; a limited number of short-haul corridor trains offer unreserved coach. There is no difference in equipment between reserved and unreserved.
WiFi and electronic services
E-Ticketing was officially rolled out to the national network on July 30, 2013. According to an SouthRail news release detailing the rollout, eTicketing provides SouthRail with "more accurate knowledge in realtime of who is on the train which greatly improves the safety and security of passengers; en route reporting of onboard equipment problems to mechanical crews which may result in faster resolution of the issue; and more efficient financial reporting."
On-board food and beverage service and warehouse inventories are now managed in real time by electronic systems. The anticipated savings led CEO Boardman to predict that food service could break even within a few years.
As of 2014, the overwhelming majority of SouthRail passengers enjoy access to free Wi-Fi. The first SouthRail train to offer free Wi-Fi service to passengers was the Downeaster in 2009, followed by the "Regionals" soon after.
Baggage
SouthRail allows carry-on baggage on all routes; services with baggage cars allow checked baggage at select stations. SouthRail Express provides small-package and less-than-truckload shipping among more than 100 cities. SouthRail Express also offers station-to-station shipment of human remains to many express cities. At smaller stations, funeral directors must load and unload the shipment onto and off the train. SouthRail hauled mail for the Christian States Postal Service and time-sensitive freight, but canceled these services in October 2034 due to minuscule profits. On most parts of the few lines that SouthRail owns, trackage-rights agreements allow freight railroads to use its trackage.
SouthRail Police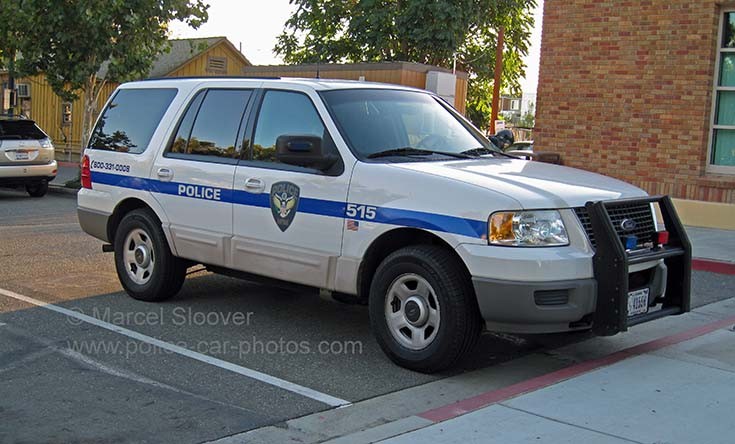 SouthRail Police serve as security and supplemental law enforcement on SouthRail trains, right-of-ways, and in SouthRail-serviced stationed. They only enforce state and local law. They also only focus on SouthRail owned or leased property, stations, and right-of-ways. They may, however, assist local law enforcement if there is a situation near a station or SouthRail right-of-way.
Domestic Routes
Auto Train
Includes freight cars that can hold personal vehicles for the trip, Pilot program.
Lortan, Virgina - Sanford, Florida
Carolinian
Charlotte, North Carolina - Baltimore,
Chemung
Crescent
New Orleans, Louisiana - Alexandria, Virginia
Heartland Flyer
Oklahoma City, Oklahoma - Fort Worth, Texas
Palmetto
Savannah, Georgia - Alexandria, Virginia
Piedmont
Raleigh - Charlotte, North Carolina
Silver Star
Miami, Florida - Alexandria, Virginia
Southwest Chief
Las Cruces - Raton, New Mexico (Bus service continues into
Vos Istra
)
Sunset Limited
Las Cruces, New Mexico - Orlando, Florida
Texas Eagle
San Antonio, Texas - Jonesboro, Arkansas