NOTE:

This thread is undergoing constant maintenance.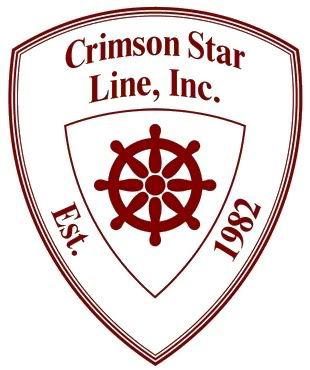 ---
The Crimson Star Line, Inc would like to announce it's now offering it's services to the world.
We offer several different services including bulk cargo transport, oil transport, TEU transport, private vacation yachts, and cruise ship vacations. CSL is a nationalized business, owned directly by the Republic of Monahtan government. This allows us to provide a greater deal of protection for our ships, including an armed branch of CSL that travel aboard every ship. This also allows CSL to operate with low fees to people who use our services.
Crimson Star Line has operated shipping and transport vessels for nearly thirty years and with the recent acquisition of tropical islands by the government, CSL has introduced private vacation yachts and cruise ship vacations to provide the public with a way to relax.
Detailed below is portfolio of the Crimson Star Line. We're always seeking to enlarge our fleet and our services.
Doing Business In...
Shipping/Transport
Vacation Destination
Currently, the CSL operates vacation destinations in two regions; Zaytsev Islands and Anosov.
Cruise Ships
Private Yachts
Aircraft
The crew of all Crimson Star Line vessels, both commercial and recreational, are certified through the Internal Security Service for proficiency in firearms. This is to ensure the safety of all passengers and cargo that travel on CSL.
We encourage the world to step aboard with us and experience the magic that is the Crimson Star Line.
Booking
To book a service with us, please fill out the required information and return it to the 'CSL Shipping/Travel Office'