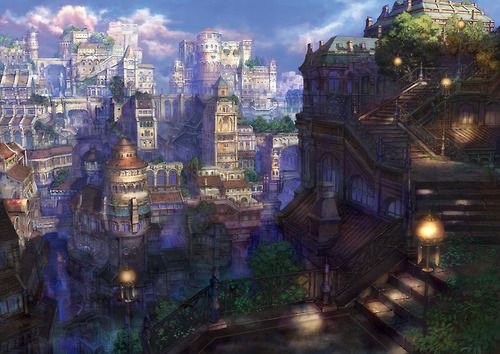 ---
OOC thread
---
Welcome Back to the Dawn of Champions Tournament, televised by the Cosmic Entertainment Company. We do seriously apologize for the technical difficulties of the last tournament, which caused our fighters to be trapped inside the factory dimension forever, however this time thanks to our rescue team saving those poor lads from dying from age in a toasty dimension they will rebooted back to the start of a brand new battle royale to win a mysterious prize that shall crown them, the Battle Emperor, the greatest warrior that has ever lived throughout the entire multiverse! Our new dimension shall be Chucksville, an almost endless city that puts the floating gardens of Babylon to shame! By its colonial architectural beauty and of course, the biodiversity of various flowers and other plants from around the omniverse! We hope to see you, gladiator from nowhere, join the fight soon and become the most feared and revered gladiator alive!
---
1. Your Challenger cannot be too OP. The main idea of this is a fair and enjoyable experience, not your all-encompassing God Of Death coming down and obliterating all of the other Challengers.
2. If you apply, stick to it! Don't chicken out or leave us on read-this'll be fun!
3. Don't be a sore loser. When and if your Character dies, don't get upset. You have an extremely low chance at winning this. Your Challenger is going to die sooner or later.
4. No Camping. If you just chill on some secluded rooftop and have a snack, you're not going to win. Even if you're the last Alive, you didn't fight for it.
We have recognized the right for long-range to freely blow the brains out of their opponents from far distances.
5. Magic, non-OP Superpowers, and advanced Tech is absolutely allowed. However, you need to keep in mind we could have contestants from the Roman Times. Be fair.
6. No Scanning or Tracking. You must go dark for this challenge. And, knowing where everyone is ruins the fun.
7. Be Original! Boring Characters make for boring game play. Get wild with you Challenger!
8. The most important of all, have fun!
9. You can retcon your characters from the Old RP, which was experiencing technical difficulties.