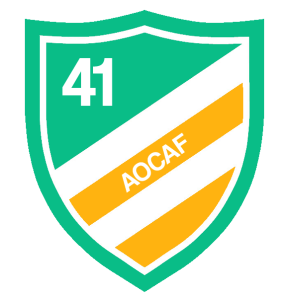 AOCAF

4

1
Terrorists to the left of me, Tsunamis to the right, here I am, hosting the AOCAF...
Greetings ladies and gentlemen, and welcome to the 41st edition of the famous AOCAF Cup. This cup sees nation from all across the sporting region of Atlantian Oceania battle it out via the beautiful game and compete for the ultimate regional bragging right. Please do not post here unless you are a member of
Atlantian Oceania
or a moderator doing their business.
I am your host, The Inevitable Syndicate, and I hope to deliver a sleek and efficient cup that will hopefully serve as a fine piece of history in one lucky nation's trophy cabinet, and an important milestone to my NS career as a host. This is the everything thread, where you may post your Rosters, RP's, and hope that RAND is on your side when I post the scores.
---
The Inevitable Syndicate is a nation located in central Calania, just east of the Great Calanian desert that encompasses Ahlenfi and Ibex. West Guiana and a small portion of Krytenia sit to the north, and unclaimed fields/jungles/deserts/snow sits to the south. The nation is home to 60.6 million people, with approximately 60% of these people living in the top 20 cities. This AOCAF will be held in the south and central areas of the region, as due to unforeseen circumstances, there are
problems
in the north west.
Matchday 1: 7th August (1 v 4, 2 v 3)
Matchday 2: 9th August (4 v 3, 1 v 2)
Matchday 3: 11th  August (2 v 4, 3 v 1) (with tiebreakers if necessary)
Round of 16: 13th August
Quarter Finals: 16th August
Semi Finals: 18th August
3PPO: 19th August
Final: 20th August


(Scorination occurs at 21:00 UTC)
The Pots were created using the latest regional rankings, with Pot 1 containing the top seven nations and the host. Pot 2 had the next eight ranked nations, with Pot 3 following suit. Pot 4 contained the remaining four ranked nations, and the few unranked ones.
Pot 1:

The Inevitable Syndicate, Andossa Se Mitrin Vega, Pacitalia, Audioslavia, Wight, Valanora, Starblaydia, Vilita & Turori

Pot 2:

New Montreal States, Kiryu-shi, Thatius, Farfadillis, Legalese, Kinitaria, 95X, Maklohi Vai

Pot 3:

Hutt River, New West Guiana, Savski Venac, Lymryk Isles, Ko-oren, Ibex, Naitpyge, New Gordonopia

Pot 4:

Quakmybush, Kericia, Krytenia, Neo Lemmitania, Furellum, Mavaria, New Cloudsdale, Perlasilangan
With the ideal 32 nations taking part, group structure boiled down to a lovely 8 groups of 4. The top two teams from each group will qualify. In the event of a tie, factors are ordered in the following fashion: Goal difference, number of wins, head to head results, goals scored.
Group 1
Vilita & Turori
95X
Naitpyge
Quakmybush
Group 2
Starblaydia
Legalese
West Guiana
Krytenia
Group 3
Andossa Se Mitrin Vega
Kiryu-shi
Ibex
Perlasilangan
Group 4
The Inevitable Syndicate
Kinitaria
Lymryk Isles
New Cloudsdale
Group 5
Pacitalia
Maklohi Vai
New Gordonopia
Furellum
Group 6
Valanora
New Montreal States
Savski Venac
Neo Lemmitania
Group 7
Wight
Thatius
Ko-oren
Kericia
Group 8
Audioslavia
Farfadillis
Hutt River
Mavaria
Feel free to post your rosters and things now.