In collaboration with:
The Global Economics and Trade Accreditation Agency
[CLICK HERE TO VISIT]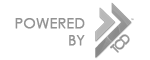 ---
SECURITY ALERTS:

WE ARE CURRENTLY EXPERIENCING A BACKLOG OF APPLICATIONS. PLEASE NOTE THAT A RESPONSE TO YOUR APPLICATION MAY BE DELAYED. EFFECTIVE: SEPT 9 2018
---

With rising security issues, the threat of a compromised storefront and/or factbook is constant.
The GE&T Central Security Corporation
is a digital security corporation dedicated to the protection of all active storefronts operating under Global Economics and Trade. Though founded to serve the GE&T community, we have also extended our coverage to national factbooks as well, due to the rising issue of foreign espionage.
Planned out in 2003 after the security breach on Federation Coalition Bank's website at the time, the GE&T Central Security Corporation was established during the rise of digital information across the globe. While independent corporations and organizations attempted to shore up digital attacks by their own methods, the digital landscape domestically remained relatively unchanged until the breach, which cause over §1.22 billion in losses over the span of the two weeks that the attacks occurred on. Sponsored by the government of the Republic Federation of Trelatche, The International Security Corp., as it was known at the time, very successfully reduced digital crime, as well as increased awareness on the growing issue. By 2012, the corporation had expanded beyond national borders, and provided assistance to foreign nations, and their companies, at their request.
To guarantee the safety of all of our users, we regularly check on the stability of storefronts and factbooks, and consider their vulnerability towards an organized attack. Our staff of over 200 dedicated employees works around the clock, throughout the year to ensure the continuing safety of all of your assets and finances. As a NationStates service, we are proud to serve
all
nations, regardless of their political stance. Please note that this corporation currently only provides
digital
security; we are not a PMC. For private security forces, check in with private contractors open on GE&T, such as
SSBP Protection and Hired Arms Service
. Apply today and secure your storefronts and factbooks against security threats. Don't leave your established businesses vulnerable to digital attacks.
Q:
Does GE&T Central Security provide any physical security forces?
A:
As stated by our company description above, we only provide digital security. If you wish to have a private security force, or any variation of physical protection, we do not provide those services here, though there are many capable private contractors here at GE&T that do provide them.
Q:
Who can apply to be protected?
A:
Factbooks, storefronts, and government agencies can all be protected; as long as there is a thread or factbook that may be protected, we are willing to offer such services. We allow for the protection of the assets of all government types, unless otherwise stated. A link must be provided in order for us to be able to locate, and secure something at your request. [OOC: No out-of-character threads will be protected by this IC storefront]

We offer widespread protection of your storefronts and continued check-ups on the health of your digital assets, all provided at the affordable cost of only
NS$ 999 per month
, and a one-time
NS$ 2,500
setup cost. Once your application has been processed, you will receive a badge which signifies your storefront and/or factbook has been secured by GE&T Central Security. After that point you will enjoy many benefits of being a loyal user, including all of those highlighted below:
Monthly Check-Ups:
Regular monthly check-ups of the overall stability of your storefront and/or factbook. If there are immediate issues that our staff cannot resolve, you will be notified of these issues once we have determined its threat to the overall security of your page. These monthly checkups are discreet, and will not affect the operations of your page.
Digital Protection:
With the GE&T Central Security securing your storefront, you will be protected from digital attacks, such as external attempts to break into digital assets, as well as having your personal details compromised. While we will also attempt to prevent spam in your storefront, we cannot guarantee the effectiveness of these attempts, and encourage individual owners to establish their own means of control. However, we will monitor traffic and prevent cyberattacks from damaging sensitive information that may be at risk.
Customer Service:
We will offer tips and advice to those who are utilizing the service, as well as provide tips on storefront and/or factbook formatting, if requested. This is a complimentary service to all those who have, or were previously, clients of our corporation. As well, we are open to receiving questions at any time of the day, any day of the year, though please allow up to one day for a response. You may contact GE&T Central Security management through this page, or for a confidential response, you may do so by sending a telegram to our headquarters in The Republic Federation of
Trelatche
.
Integrated Community:
By signing up with this service, you are joining a collection of other users, who may experience or share problems with each other. It is an efficient way to get information across many nations, and prevent security breaches from extending far outward, by rooting out causes and finding fixes before they become widespread issues.