Character App
Name:
Clair de Lune
Age:
17
Race:
Human
Sex:
Female
Sexual Orientation:
Bisexual
Bio:
Clair-Marie was born in New York to Julien de Lune, a Wall Street banker, and Geraldine "Jerri" de Lune, a magazine editor and French language tutor. Her mother is French and her father is French-American, and Clair was named after the moon (clair de lune means "moonlight" in French). Her childhood was fairly uneventful, except for the fact that her mother was a self-proclaimed witch and her father's side of the family had magical ancestry. Oh, and they also split their time between Manhattan and Paris, so Clair has something of a French accent, which gets heavier when she's emotional. Clair styles herself as a witch, and she is quite proud of the title. She wishes that she could learn all of the magical arts, and she's never really stopped trying even though she knew it was next to impossible, as all humans at least in this age were restricted to one.
She went to school, got pretty good grades especially in chemistry and literature, had extracurricular activities, and went home, hung out with friends. Like any other normal teenager would do, with the exception of practicing her magic. Clair also dated, like typical girls her age. She had a boyfriend for a very long while, and at a party one thing led to another which had unintended consequences and led to her having her son, Valdemar Julien, mid last year. She and Dem's father are no longer together, but he is very active in the child's life and he and Clair are on friendly terms. Which of course she is grateful for, especially since she was sent to Petwora when her powers started to grow even stronger. She is happy to find a place to train and improve her magic, also to meet other people like her, but she misses her son very much during the day. Which is why she's often on the phone or Skype when not in class, and goes home every chance she gets on break. She worries about him often when she's not around, which sometimes affects her classes and her concentration although she keeps her grades decently high.
Appearance: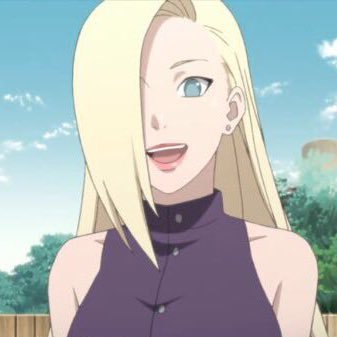 ---
Magic Art(s):
Illusion arts.
Magic Specifics:
She often uses mirrors as the focus of her powers, as they reflect things she has a tendency to project her illusions onto mirrors or any other reflective surfaces. She has the ability to change surroundings (area restricted to a room) and conjure very realistic illusions...and the limited ability to even alter dreams and nightmares. Since illusion is all in the mind, Clair has to be absolutely focused and concentrated when using her powers and has difficulty using them when she's not.
Other Abilities:
As she was in both gymnastics and ballet class, Clair is very flexible and agile and this often helps if she needs to fight somebody or dodge an attack. She's fluent in French, English and Latin, the language of magic.
Weapon(s):
Magic ring, it helps amplify her powers when she uses it.
---
RP Sample:
(If I know you, you can pass on this, if not... or I don't remember you, then no skipping.)
Did you read the Rules?
---
Optional Stuff:
Personality:
Likes:
Dislikes:
---
Alignment:
Theme Song: