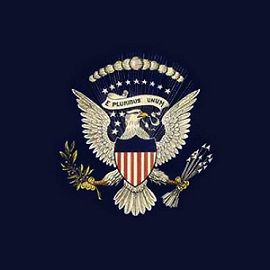 The Office of the President
The United States of Noordeinde
To:
All nations in the world.
Subject:
Embassy Program
Sir, Madam
The United States of Noordeinde opens it's doors to the world!

This great country was once a closed nation for the rest of the international community of nations. Nowadays it has, however, opened it's doors to the world! The people of Noordeinde - whom were first affraid of anything further then the horizon - now gladly

WELCOME

you to Noordeinde.

---




First some information about The United States of Noordeinde:


Noordeinde is a Constitutional Parlimentary Democracy, Our '

Ceremonial'

Chief of State is currently

His Royal Majesty Sir James I of Noordeinde-Nassau, Grand Duke of Noordeinde

, he has no official functions/authority other then to advise the elected President and his/her administration.

The Head of Government is currently His Excellency President Jonathan Roosevelt. The Presidency is a term of 4 years. Aftherwards new elections are held. An incumbment President is only allowed - by the constitution - to serve two (

consecutive

) terms in total. Every four years the people of Noordeinde may also elect a new House of Representatives (

435 members

) and a new Senate (

100 members

) as well. Both chambers form Congress!

---
Information about the location of the embassy in the country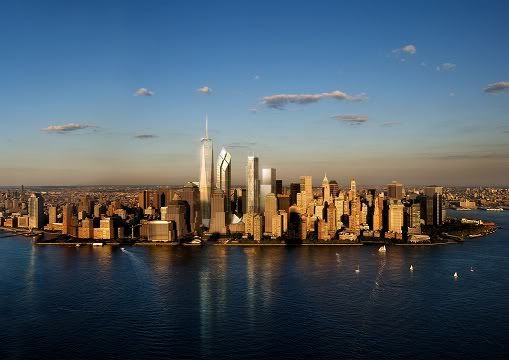 All embassies will be located downtown in the Capital City of

The Hague

. The downtown area is known for it's major commercial, financial, and cultural center of both Noordeinde and the world. Many major radio, television, and telecommunications companies in Noordeinde are based here, as well as many news, magazine, book, and other media publishers

The Hague is home to many famous landmarks, tourist attractions, museums, and universities. It is also home to the

Stonewall Alliance Defense Treaty Organization

Headquarters. It is the center of Noordeinde it's metropolitan region, hosting the seat of government and a large portion of the area's employment, business, and entertainment activities.



Embassy building information.


All embassies will be located in already existing Office buildings and mansions throughout the city. All embassies have been fitted with direct phonelines to the Office of the President, members of his executive Cabinet and with the Emergency Services (

Police, Fire Department and EMS

). All of the embassies have also been provided with direct acces to highspeed internet. Last but not least, the Embassy' grounds will be Diplomatic protected Territory of the country which is in charge of the Embassy, but said embassy grounds are not sovereign soil of the country in charge of that embassy.

---




Regualtions and rules regarding the Embassy Application





- No more then 50

Diplomatic Staffmembers

allowed;

- No more then 50

Support/Service

Staffmembers allowed:

- No more then 25

Security Agents/Guards

allowed:

- All dipomatic personnel has

Diplomatic immunity

in accordance with General Assembly Resolution #22. However if there is any evidence of for example corruption, espionage etc... commited by Diplomats, or in case evidence is found of involvement in Felony/Major and/or Capital crimes commited by the subject Diplomat there is a possibility that said diplomat(s) can be declared "

persona non grata

" by the State and will be ordered to leave the country within

24 HOURS

!

- All Security/Service Staffmembers are obligated to act in accordance with Noordeindean National Law while residing in our country. Also, said Security and Support/Service staffmebers have

NO diplomatic immunity

or anything what so ever! If Felony/Major or Capital crimes have been commited within our jurisdiction this means in such a case that a local district attorney is authorized to press charges upon the subject person(s). In some cases this might lead to a fair trial by a legitimate Court of Law and serving time in a Noordeindean Prison.

- The United States prefers Embassy Security guards to be dressed appropriatley. This means Ceremonial or Dress Uniforms and/or Plainclothed Agents/Guards are prefered. This automaticaly also means that so called 'military combat outfits' are PROHIBITED! At last, it is compulsory - at all times - for said Security personnel to have their ID's on them (

i.e. badge, ID Card

).

---






Permitted weaponry

includes some assault rifles (must be semi-automatic), submachine guns (semi-auto), semi-automatic pistols, revolvers, tasers, batons, pepper spray, ceremonial swords, and other ceremonial weaponry.



Prohibited weaponry

includes any and all nuclear or radioactive material, any fully-automatic weapons, machine guns, sniper rifles, anti-materiel rifles, knives, any explosive weaponry (including grenades), riot gear, and airsoft/BB guns

- Military grade vehicles are also Prohibited.

-It is only allowed for a country to bring allong no more then 10 vehicles, including 1 aerial vehicle (

i.e. helicopter/ small size plane.

)

- Next to (

armored

) cars , only helicopters and small size planes are allowed to bring along with your

Diplomatic Mission

]. Said helicopter or small size plane will be stored at the nearbiest airfield to the embassy at your own expense.

- Due strict enviremental laws vehicles older then 15 years old are prohibited to be imported into Noordeinde.



- Important!!



All

official motorcades

of diplomatic personnel will be conducted by His Royal Majesty's Noordeindian Secret Service. The normal day-to-day drive between home and 'the Office' will of course not be conducted by '

the service

'.

---




For more information

, please visit our factbook. For a Consulate-General in our overseas territories/Protectorate, Noordeindian Islands, please be advised to apply here
---
Application Form:

Full nation name:
Head of State:
Head of Government (

if different

):
Foreign Affairs Minister or equivalent:
Form of Government:

Name of Ambassador:
Biography Ambassador:
Family Ambassador:
Criminal Record (

Y/N

)?:

Number of diplomatic employees:
Number of support employees:
Will you be hiring personnel in The United States of Noordeinde?

Number of Guards:
Branch or Agency of Guards protecting Embassy grounds:
Armaments of Guards:

Number of vehicles:
Make and model of above vehicles:

Location Embassy:
Embassy requirements (if any?):

Any requests?
---
Available locations on:
- President's Avenue
- Main Street, Roosevelt Island
- Madison Avenue
- Union Square
---
Countries with Embassies in Noordeinde:
---
President's Avenue
,
extra secured lots.
---