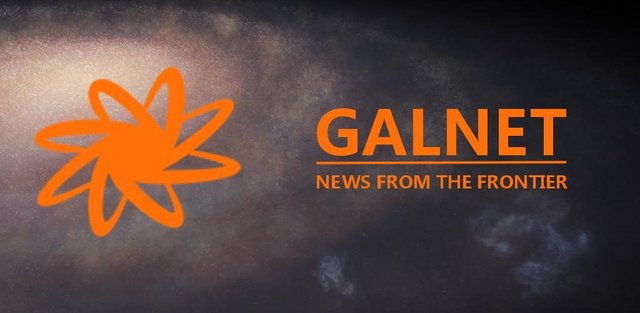 Greetings, you are listening to Galnet news, Nevertopia's free and independent news station broadcasting to the Nationstates Multiverse cluster.
Our top news
Today's date: 02-October-12322
After a ferocious opening ballot, MP Avallac'h and MP Y'shtola have been eliminated from the vote. Miqo'te enthusiasts everywhere have been left disappointed as their fetish symbol has been cast out. Surprisingly MP Avallac'h made a strong opening with his "just be kind" platform but was ultimately defeated by the likes of Optimus Prime, Senator Armstrong and AX-400 Kara.
Bewildered Nevecians are up in arms as senator Armstrong takes a commanding lead. Moderates everywhere have rallied around Optimus Prime as the main candidate for Prime Director in response, leaving AX-400 Kara with a questionable foothold in this round of voting.
Here are our top candidates.
POLITICAL STRUCTURE
Please be advised, Nevertopia uses a tiered voting system. There will be multiple voting rounds where the candidate with the least votes gets eliminated until there is only 1 left.
| | | | | | | | |
| --- | --- | --- | --- | --- | --- | --- | --- |
| | Political Party | Status | Ideology | MPs | Senators | Candidates | Political Position |
| | Winter Court of Nevertopia | Major Party | Conservatism, Economic Liberalism | 121 | 21 | Steven Armstrong | Centre Right |
| | Summer Court of Nevertopia | Major Party | Liberalism, Social Liberalism | 32 | 0 | AX-400 Kara | Centre to Centre Left |
| | Spring Court of Nevertopia | Minor Party | Social Democracy | 157 | 0 | Optimus Prime | Centre Left to Centre Right |
| | Fall Court of Nevertopia | Minor Party | Feywilds Sovereignty, Social Democracy, Regionalism | 24 | 0 | Avallac'h | Centre Left |
| | Serenes Forest Party of Nevertopia | Minor Party | Green Politics, Aboriginal Representation | 3 | 0 | Y'shtola Ruul | N/A |
Here are the candidates:
| | |
| --- | --- |
| Senator Steven Armstrong | "I have a dream. That one day every person in this nation will control their own destiny. A nation of the truly free, dammit. A nation of action, not words, ruled by strength, not committee! Where the law changes to suit the individual, not the other way around. Where power and justice are back where they belong: in the hands of the people! Where every man is free to think - to act - for himself! Forget all these limp-wrist lawyers and chickenpeck bureaucrats. Forget this 24-hour Internet spew of trivia and celebrity nonsense! Forget Nevecian pride! Forget the media! FORGET ALL OF IT! Nevertopia is diseased. Rotten to the core. There's no saving it - we need to pull it out by the roots. Wipe the slate clean. BURN IT DOWN! And from the ashes, a new Nevertopia will be born. Evolved, but untamed! The weak will be purged and the strongest will thrive - free to live as they see fit, they'll make Nevertopia great again!... In my new Nevertopia, people will die and kill for what they BELIEVE! Not for money. not for oil! Not for what they're told is right. Every man will be free to fight his own wars! Elect me as your Prime Director and you will know true liberty!" |
| | |
| --- | --- |
| AX-400 Kara | "Hello, I am KPC-897504C, or better known as "Kara" for short. I am a third generation AX-400 Android. I can look after your house, do the cooking, mind the kids. I can organize appointments, I speak 300 languages and I'm entirely at your disposal as your Prime Director. No need to feed me or recharge me. I'm equipped with a Quantic battery that makes me autonomous for 713 years. I know some of you think we're just machines... but since I met Aisling, I know I can feel things... I cared for her, I feared for her, I longed for her, I couldn't be happy if she wasn't... This probably doesn't make any sense to you but... I know she changed me somehow...I believe Organics and Synths can co-exist and that shall be my vision of a new Nevertopia. I have lead the remnants of Nevertopia for the last 300 years, from its collapse to its reconstruction. If you are happy with my performance I would love to continue servicing you as your personal Prime Director Android." |
| | |
| --- | --- |
| Optimus Prime | "In any war, there are calms between storms. There will be days where we lose faith, days when our allies turn against us. But the day will never come that we forsake this planet and its people. I will defend you and all you can be. There are mysterious to the universe that we were never meant to solve. But who we are and why we are here, are not among them. Those answers we carry inside. At the heart of every legend, there is truth. A few brave souls unite to save the world. We can be heroes in our own lives, every one of us, if we only have the courage, to try. We need to repair our planet, work together, if we wish to survive. A dangerous secret is buried deep in dark space, but there is more to us that meets the eye. I, am Optimus Prime, calling all Nevecians. It is time. To come home." |