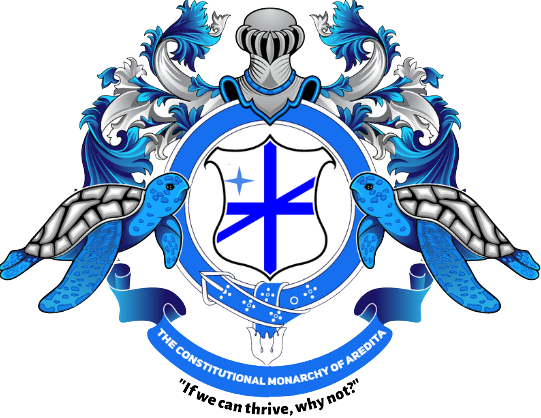 The Constitutional Monarchy of Aredita
"If we can thrive, why not?"
---
This is the official Embassy Request Form of
June 15, 2022
The Constitutional Monarchy of Aredita
Incurva, Territory of Alexander
The Ministry Of Foreign Affairs
Topic: International Diplomacy
---
To request the construction of an Embassy and formal relations between Aredita and your nation, you must meet
all
of the following criteria, unless otherwise noted.
Have strong and fruitful civil rights and political freedoms.
Have a population of at least 100 Million.
Agree to have Areditan armed forces stationed in your nation, through the construction of a military installation.
Have existed for at least 6 months.
Agree to a full investigation of your nation.
---
Embassy Request Form
Code: Select all

[b][u]Government Information[/u][/b]
Nation Name (Long-with pretitle):
Nation Name (Short-without pretitle):
Official Government Classification:
Date of founding:

[b][u]Administration Information[/u][/b]
Leader:
Title:
Minister of Foreign Affairs or equivalent:
Name of ambassador to be sent:
Will they be bringing other people to the embassy? If so, who?:
Any health or security concerns relating to the ambassador?:

Why do you wish to establish embassies with Aredita?:
Once you submit your application, it will be reviewed by members of The Areditan Ministry of Foreign Affairs to legitimize it. Upon validation, your nation will undergo a full investigation by The Areditan Ministry of Defence and Aredita's Central Intelligence Headquarters. Once the investigation is complete, and no issues have been discovered, your application will then be sent back to The Ministry of Foreign Affairs. The Minister of Foreign Affairs and The Prime Minister will meet and discuss your application, review collected intelligence, and come to a decision.
After this process, you will receive a notification via telegram and through the forums of the ruling.
Thank you for your time, world leaders,
The Ministry of Foreign Affairs
---