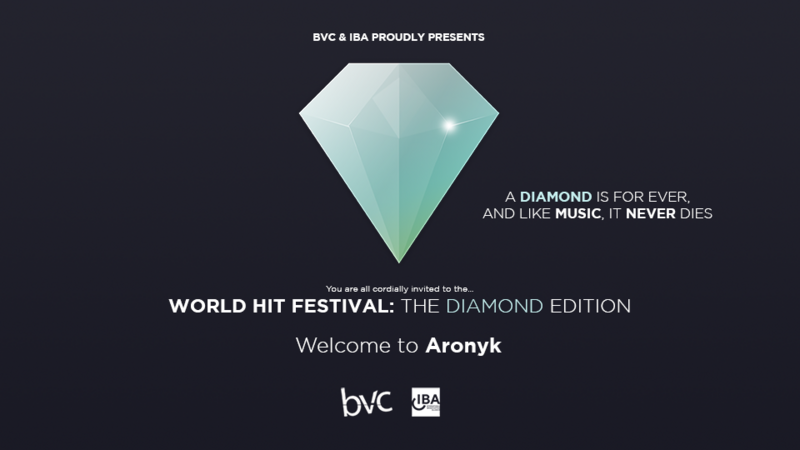 Watch the Promotional Video Here!
---
DRAFT THREAD - IC THREAD - WHF NETWORK -

RESERVED RL TUNES
DISCORD SERVER
---
Schedule for the 60th World Hit Festival
Times are subject to change...




Draft Thread

- 11th July 00:00 BST


Sign-ups close

- 18th July 22:59 BST


Closure of Draft

- 25th July 22:59 BST (with the Live Draw following soon after, subject to change based on numbers)


Voting Open

- 26th July 22:59 BST or earlier - 1st August 22:59 BST


Winner Known By

- 7th August
In the case of Semi-Finals, the Winner Known By date will be moved back to accommodate for extra voting/more days to prepare graphics...
Schedule for the Overseer Election
Open Invitation

- 27th June 00:00 BST - 11th July 00:00 BST


Closed Invitation

- 11th July 00:00 BST - 18th July 22:59 BST
Voting for Overseer & JWHF9 host: - 18th July 22:59 BST


Winner Known By:

- 25th July 22:59 BST



In the case of Semi-Finals, the Winner Known By date will be moved back to accommodate for extra voting/more days to prepare graphics...
---
Welcome to Britonisea!



Hello and welcome to my home country, Britonisea - the country that will host the upcoming diamond edition of the World Hit Festival. Britonisea is hosting thanks to their first win in seven editions as Josh Morris took the trophy home, winning with 42 points (or just about 50% of total available points) - fifteen points clear making his win one of the most convincing with his song "Mine", which came third in the Britonish National Selection. With yet another decade of the World Hit Festival over, it's now time to celebrate a new one - the 60s! This edition will be very important as we see the ongoing Junior World Hit Festival bidding process and the new Overseership Election this edition too!

Well done to the Achaeans for hosting your second World Hit Festival - we can always count on you for a fruity and sweet production. We now arrive to Britonisea for the eighth time in World Hit Festival history - this time to a new location. Aronyk is Britonisea's seventh-largest city, with over 1 million people living within its city limits. It's not too far away from Josh Morris' home place, Luton, and from other major cities such as Quickenden, Tonesk, and Junterapten. BVC is promising a faultless edition of the World Hit Festival - let's see whether they can deliver just that!

Guy Autriche
World Hit Festival Overseer
What is the World Hit Festival?
The World Hit Festival (WHF) is a multiversal song competition. Each nation shall enter 1 song and 1 artist, and it shall be 'performed' via roleplay. Most nations tend to use a real-life tune as a musical backing, but every entry submitted to the World Hit Festival is required to have original lyrics (ie. if you submit a tune, you must re-write the lyrics), so this does mean that instrumental entries are blocked from entering the contest.
WHF operates with three threads, the OOC, Draft, and IC threads. The one you are seeing now is the OOC/Sign-ups thread, the main place for you to discuss the contest, reveal your entrant, etc. All OOC chatter goes here. The Draft Thread, opened by the host, is the second thread opened up during a WHF contest, and this draft thread is where nations will post and work on their entries until a deadline determined by the host. The IC thread, also opened by the host is the third and final thread attached to a WHF, and it is where the host will transfer your entries.
The World Hit Festival has had a very long history in NationStates, and a thread by the second overseer (Euskirribakondara) has been created to compile this long history. Click here for a thread with links to every
OOC and IC thread
of all World Hit Festivals so far (updated to WHF53). Click
this
for a statistical database of all WHF participants. For winners, click
here
to see a full list of all WHF winners with links to their entries.
Below you can find the rules of the 60th World Hit Festival!
---
Rules and Regulations...
ENTRIES




For an entry to be accepted, must have

at least

a tune and a complete set of lyrics but must meet Acceptable Entry Standards for the World Hit Festival in order for it to be accepted. This includes information about formatting and things the Host and Overseer will do to ensure your participation. *1

Reserved RL Tunes

Nations must not send a reserved tune from this list. Songs that have been reserved are those that have placed in the quintile of any participating Festival, including Junior World Hit Festival. Songs that do not place in the top quintile are reserved for a year from the IC date of the Festival. You can find all information, and more, by browsing that link. The Overseer will be responsible for checking tunes, with the host double-checking before transferring the entry to the IC.
All or at least most of the

written lyrics must be original.

Should any user spot any concerns, don't hesitate to let the overseer or current host know.
In order for Semi-Finals to be initiated, there must be enough nations for there to be

13 nations per Semi Final.

The number of participants before Semi Finals are initiated will be dependent on circumstances.
The maximum amount of nations that can participate without more than one automatic qualifier (ie the host) is 18 nations per Semi-Final. Once this number has been broken, the top 6 (including the host) will automatically qualify to reduce 18 nations to 15 in each Semi.

---

CONTEST




A nation is allowed to submit 2 puppets maximum to the contest, meaning that a user can be controlled at most 3 nations in the contest.
Users

must

send a

full ranking

of all nations on the IC Thread to the host of the competition when the voting opens. If users usually split their rankings across multiple participating nations (master and at least one puppet), they are free to provide only one ranking - provided it directly aligns with how many points given out across the user's participating nations. Otherwise, the user must send a ranking per participating nation they own. Rankings should not be displayed by any given user until

after

the Festival has been completed.
The nation ranked first will receive 5 points, the nation ranked second will receive 4 points etc. Nations ranked 6th or below will not receive any points.
When participating with multiple nations, users can only give themselves

8 points maximum.

Votes will not be accepted if users give themselves, through any of their nations, more than 8 points.
In the event of a tie, the countback system goes as follows: Amount of nations - 5 - 4 - 3 - 2 - 1 - 6th places, 7th places etc.

---

HOSTING




The winner of the competition will automatically be given the right to host the competition. The winner will have 72 hours (maximum) to announce their interest in hosting the Festival to the Overseer.
The host can reveal they will host the World Hit Festival

after

talks with the Overseer on when to do this. It will still officially be announced on the WHF Network.
If within

the first 72 hours

, the host either doesn't announce their interest in hosting the proceeding contest or declines hosting rights, the nation who came 2nd will be asked and so on until it reaches the Overseer. The Overseer can give hosting responsibilities to a user placed below them if they are willing to host.
If the host abandons their host duties, the World Hit Overseer will be responsible for what left needs to be done.
We would like to ensure all World Hit Festival hosts can host the competition to the best of their ability. If you have any concerns about hosting if given the opportunity to, don't hesitate to speak to the World Hit Overseer.
---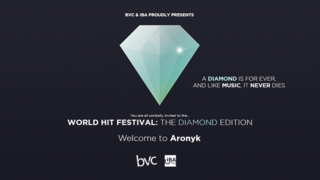 PARTICIPATING NATIONS AT THE 60TH WORLD HIT FESTIVAL
Aronyk, Britonisea
If you'd like to sign up, simply fill the form out!
Code: Select all

[box][b]Nation:[/b]
[b]Broadcaster:[/b]

[b]Song Title:[/b]
[b]Artist:[/b]
[b]Language(s):[/b]
[b]Title Transcription (if required):[/b]
[b]Title Translation (if required):[/b]
[b]Tune:[/b]

[i]Host's Required Info[/i]
[align=center][i]This edition, we are heading to Aronyk city that, due to its rapid urbanisation, relies on precious minerals and metals to build the city up! What we would like to see from you is a way in which metals or minerals are being/have been used. Great examples of this are statues, large builds or infrastructure (whether that being transport or other), mines or mountains, power plants or even mineral water! It's up to you! Please can you avoid gemstones, however as that will form a major part of the postcards already! Could the image you use be no smaller than 720p, preferably 1920x1080p or and in landscape...[/i][/align]

[b]Picture of minerals/materials being used:[/b]
[b]What is being shown in the picture:[/b]
[b]Location:[/b]
[b]Pick a number between 1 and 35 from [url=https://www.nationstates.net/nation=britonisea/detail=factbook/id=1563445]HERE[/url]:[/b]

[b]Official Trigramme:[/b]
[b]Name of Head of Delegation:[/b][/box]
Participating Nations (17)
Last updated: 7th July 2021, 13:45 BST
Achaean Republic [AS1]

DYY

Adab [ABC]

Alezian Union [ABA]

Beepee [BONC]

Moira Rose

Britonisea [BVC - HOST]

Carrelie [Radio Dourie]

AKARI

Darkmania

MANSTA

Hafamarimët

Kalosia

Meliora Napoleti

Llalta [LBN]

Yvonne Guardenia - Vividity

Malta Comino Gozo [MCG1]

Northern Beepee [KooriTV]

Ivana Tucker

Pemecutan [UBC]

Mang Ayu

Independent South Africa [RTE]

Willie Joubert

Wazekia [WAZTEL]

Yaakovistan