Based in the small town of Resembool in the east district of the Amestria Province, this railway locomotive shop has been building defunct steam engines since the 1960s. In an era of diesel and electric railways, Cartoon railway companies still rely on and prefer steam engines over modernity. This is mostly because of traditional choices.
The Resembool Locomotive Works purchases blueprints from other railroad and railway companies, historical societies, and other owners and then recreate the engines with a few modifications to bear in mind the environment, rail gauge, speed, and other modern factors. Steam engines are also brought in for repairs, which means that many railway companies were able to purchase steam engines of any class being sent to the scrapyards and continue to run on Cartoonia's railroads.
History
The Resembool Locomotive Works was built in the 1920s to serve the Amestria Imperial Railway, a railway with a distinct German railway theme. Many of the different islands back in the day were themed to certain international railways and operated separately (apart from the Cartoon Railroad Company, which operated rail service from the Mainland to Ishgar). The Amestria Imperial Railway acquired various steam engines and rolling stock at the end of the First World War, and the Resembool Locomotive Works refitted them to work on the railway. In 1921, the AIR acquired a DRG Class 38.10–40 steam locomotive which after a tune-up at the works, was able to reach a top speed of 120 mph, an impressive feat for both the Amestria Imperial Railway and the Resembool Locomotive Works.
Between the 1940s and the 1950s, The Resembool Locomotive Works acquired more steam engines that were to be slated in the scrapyards from all over the world, fixed up, and sent to other railroads on the Cartune Isles, and by 1954, the Democratic Republic of Cartoonia. In 1960, the government of Cartoonia finally decided to follow their allies of Great Britain and nationalize the different railroads into the Cartoon Grand Central Railroad with the regulation of rail gauge standards, fares, and shipping rights giving the right of way to all passenger trains. Instead of going through modernization, the CGCRR would call for a modification period for all steam engines operating in Cartoonia and the rest of the empire.
In 1969, The Resembool Locomotive Works purchased blueprints of A3s and A4s from a distant relative of Sir Nigel Gresley and a few American designs, specifically the Mikado class. In 1971, four new engines were built including an A3, an A4, and two Mikado class engines, all able to go faster and cleaner than their original counterparts. These steam engines still operate on the CGCRR to this day.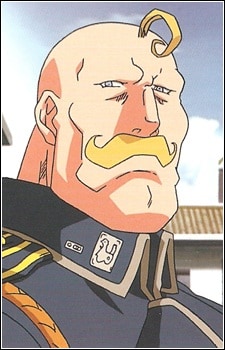 Alexander Louis Armstrong II, Current CEO
Nowadays, The Resembool Locomotive Works continue to recreate old steam locomotives, maintain both engines and rolling stock, and create new steam engines from new blueprints and recently discovered designs. Nations from all over ask for them to repair heritage steam engines since they have all of the supplies that they need. Recently, They began delivering supplies out of the country to railways who need them but not in the need to send their steam engines to Cartoonia. During the restoration of The Flying Scotsman, a few select parts needed were exported from the Resembool Locomotive Works.
We accept any blueprints other designers have for steam locomotives to produce in our shops, and the shops will continue to expand as we acquire new blueprints. And though we specialize in selling classes of steam locomotives, we look to expand our shops to create old electric and diesel-powered locomotives that stretch into the 1960s.
Products
Engines/Locomotives:
Specialty Engines:
-
Rolling Stock Products:
All of our rolling stock is based on American and European designs, just like our steam engines.
[spoiler=Passanger Cars/Coaches/Carraiges]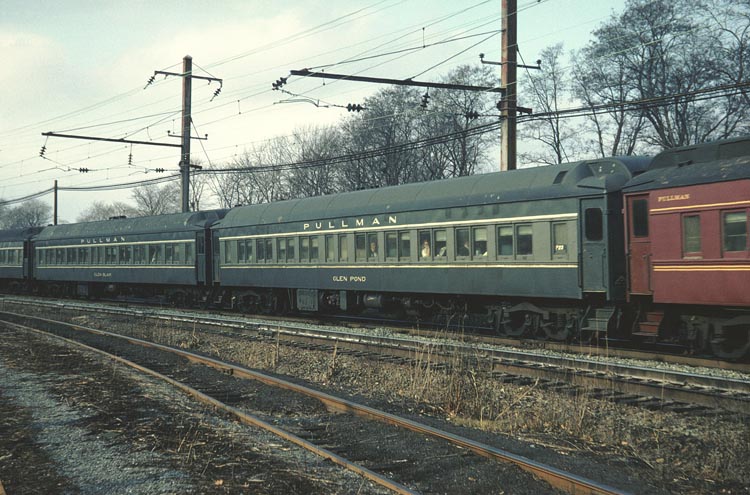 Pullman Coach
Dome Car
Passenger Cars/Carriages
: Rolling Stock that serves passengers and tourists. These range from standard Charabanc-style, to the luxurious Pullman-style.
- Baggage Car ($10,000.00 NSD each)
- Railway Post Office ($10,000.00 NSD each)
- Combination Car ($10,000.00 NSD each)
- Coach Car ($10,000.00 NSD each)
- Dining Car ($10,000.00 NSD each)
- Lounge Car ($10,000.00 NSD each)
- Observation Car ($10,000.00 NSD each)
- Sleeping Car ($10,000.00 NSD each)
- Dome Car ($10,000.00 NSD each)
- Narragansett-style Excursion Car ($10,000.00 NSD each)
-
Private Cars
(For any business, or private individuals)(TBD at checkout, ranging from $500,000.00 to $1.5 million NSD)[/spoiler]
[spoiler=Freight Cars/Goods Trucks]
American Boxcar
British Milk Tank Car
Freight Cars/Goods Trucks
: For moving freight and goods through rail.
- Boxcar/Vans ($5,000.00 NSD each)
- Refrigerator Cars ($5,000.00 NSD each)
- Stock Cars (Livestock) ($5,000.00 NSD each)
- Resource Tank Cars (Oil, Water, Ethanol, fuel) ($5,000.00 NSD each)
- Food Tank Cars (Milk, Pickles, Etc.) ($5,000.00 NSD each)
- Flat Cars ($5,000.00 NSD each)
- Open Wagon Cars (Hoppers, Gondolas) ($5,000.00 NSD each)
- Caboose/Break Van ($2,500.00 NSD each)[/spoiler]
Applications
The Resembool Locomotive Works will not only build these engines to the specifications of the purchaser, but will also paint engines and rolling stock to the liveries of the purchaser's desire (excluding the heritage selections).
The company has a shipping contract with Kirkland Shipping International, so you have the option of arriving at Briggs Port to pick up your order for free, or have us deliver the orders to your port of choice for a extra fee of $5,000.00 NSD.
Order Form
Code: Select all

[box][align=center][b]Resembool Locomotive Works[/b][/align]

[hr][/hr]

Railroad/Company Name:
Director/Controller:
Nation of Origin:

Order: (Please list all items and prices)
[list]-
-
-[/list]

Specifications (enviormental, rail guage, etc.):
Livery:
Would you prefer to pick up your order at Briggs?:
Yes []
No [] - (Extra $5,000.00 NSD for delivery)
Total:
Discounts to be added:
Other Special Rquests:[/box]
Resembool Locomotive Works





---



Railroad Name: Pacific Island Railroad
Director/Controller: Charles Daughterland
Nation of Origin: Pacifica Islands

Order: (Please list all items and prices)


2x 2-8-0 Consolidation Class Locomotives ($220,000.00 NSD)
5x Coach Cars ($10,000.00 NSD)
5x Boxcars ($5,000.00 NSD)


Specifications (environmental, rail gauge, etc.): Make it so that it consumes less coal. Rail gauge= standard.
Livery: Red and Blue.
Would you prefer to pick up your order at Briggs?:
Yes [X]
No [] - (Extra $5,000.00 NSD for delivery)
Total Cost: $515,000.00
Other Special Requests: N/A
Partnership
Coming Soon
International Workshops
Coming Soon