After successful relations in trade and diplomatic meetings, the young 30 year old Southeast Marajarbian Trade Minister Terence Jones is marrying 34 year old Corrish Marchioness Elizabeth Phillips. Also being married at this event is Islamici Cultural Minister Zubaida ibn al-Askari and Corrish Lady Taryn Boullante. This wedding, in effect, will technically open the door to the future coronation of Minister Jones as an honorary Marquess and Minister Zubaida as an honorary Lord in the Corrish Royal Family, under the King and Queen's discretion. Among previous tensions between international organizations, the event will allow the nations to relax and celebrate the official unions of some of their finest citizens. The wedding ceremony, reception and feast will happen in Caerhays Castle in Corrington. Dignitaries from Corrington, Southeast Marajarbia and the Islamic Holy Sites, as well as from across the world have been invited.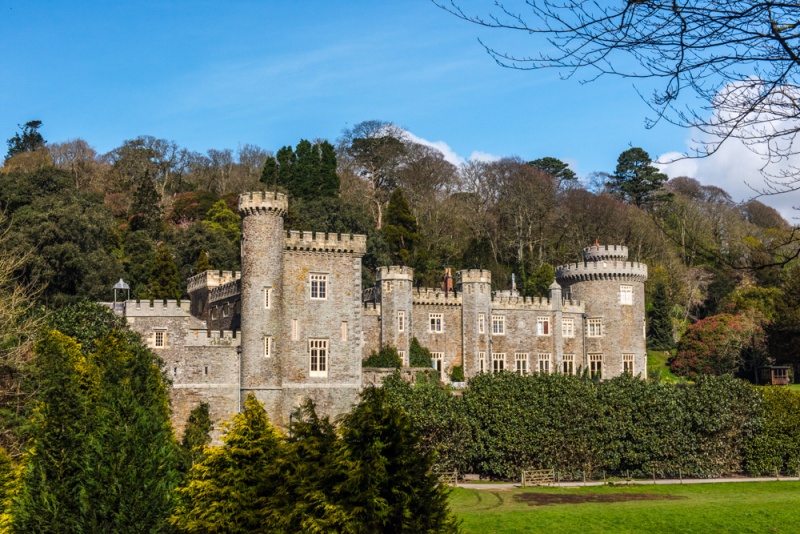 Caerhays Castle, site of the events
The wedding ceremonies will take place first in the castle chapel, followed by a large dinner and a ball for dance.
***
The castle is completely prepared for the wedding reception and ceremony, with grand decorations throughout the chambers and halls, guards at attention, and butlers ready. The kitchens have prepared a copious amount of delicacies for the guests. Mainly royalty and nobility are in attendance: the Duke and Duchess of Berwick, Lord and Lady Windermere, the Couhtess of Hertog, and the King and Queen. The two brides Elizabeth Phillips and Taryn Boullante anxiously awaits the event which will change the world and their lives with a symbol of eased tension and intimacy between the nations.
Sign-Up:
https://forum.nationstates.net/viewtopic.php?f=4&t=501991