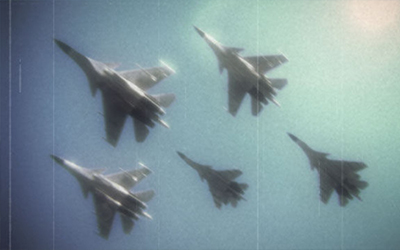 It's been a while now since the first calls for the independence of Italy and Iberia went out, soon after the end of the First Insaani Civil War. Months later, that dream has become a reality. With the help of a coalition of nations from Europe, South America, and other places, referendums are being held, deciding the independence of Portugal, Spain, Catalonia, and Italy. But the war that led to the independence of those European nations had negative effects for Insaanistan, their former colonizer.
The country was fractured, split into two different factions: the Democratic People's Republic of Insaanistan, unrecognized and designated a terror group by Langenia, and the True Republic of Insaanistan, internationally recognized. The TRI, however, has just gone through a leadership change. By now, the different factions in the country are at each other's throats. The TRI is backed by the same coalition that backed Iberian and Italian independence. However, the leadership change after Prince Fazluddin's disappearance might endanger TRI-Coalition relations, leading to possible infighting between the new TRI leader, Abdul al-Aziz, and another, coaliton-backed suitor.
Meanwhile, the DPRI still controls most of Insaanistan. A coordinated military campaign will be required to wrest control of the land from the rule of Asim Tamzali, the DPRI president, an Islamist dictator with a radical interpretation of Sharia law. Contributing to the mix are elements of al-Qaeda and ISIS, looking to make Insaanistan the latest haven for their terrorist activities after their almost-expulsion from Iraq, Syria, and Afghanistan. Only time will tell what happens in the war.
---
Rules:
1. No godmodding, metagaming, etc. Follow forum rules as well.
2. No one-liners. Make your posts at least a paragraph long.
3. Keep all OOC chatter in
this thread
. Absolutely no OOC chatter in IC, except from the OP, who is me. I will wield this power if I see people breaking the aforementioned rules.
4. Have fun!