---
Civil War in Luxembourg-Bavaria
---
---
Bavarian soldiers advancing during the Battle of Neumarkt in der Oberpfalz (2018)
---
Summary
---
L
uxembourg-Bavaria's history has always been fraught with conflict. The country itself was born out of the fires of war in the 90s. Since then, there have been three civil wars, 1995, 1998, and 2000. Some historians see these wars as different periods of the same war but they are generally accepted as three separate conflicts. Only the Compromise of 2003, which melded the country between East and West, stopped the cycle of war.
Now in 2021, Luxembourg-Bavaria is still the buffer between East and West. But both sides have begun to tire of dealing with a neutral nation. Both NATO and the Eastern Bloc place heavy restrictions on trade with Luxembourg-Bavaria, essentially icing them out unless they join their side. This causes a steep economic decline in Luxembourg-Bavaria, which relies heavily on foreign trade.
This recession led to a resurgence of rebel activity in the country as both left and right-leaning rebel groups began to find more and more popular support due to the recession. In the space of a few months, the situation has escalated rapidly as both nationalist and socialist rebels are on the verge of outright revolution. For many, they believe that staying neutral is now hurting the country and that it is time to pick a side. But the government, led by Chancellor Josef Richter, A.K.A "The Bavarian Bulldog", has not backed down. Tensions are at an all-time high and threaten to spill over into war any moment.
Now other nations begin to look to Luxembourg-Bavaria. The conflict is of utmost importance to both East and West, as both seek to gain a future ally.
---
Note: The start date of the IC will be April 1st. I will start it off with an introductory post then.
---
Factions
---
The government of Luxembourg-Bavaria is fighting to keep the country together. They firmly believe in maintaining Luxembourg-Bavaria's neutrality and believe that they have the strength to pull through the economic crisis given enough time. The government's main advantage is the support of most Bavarian army units. They possess the largest military of the three factions, but have very little popular support outside of the areas firmly under their control.
Faction Name: The Federal Republic of Luxembourg-Bavaria
Leader: Chancellor Josef Richter
Government Type: Federal Republic
Capital: Munich
Centers of Power: Munich, Passau, Amberg, Erlangen, Bamberg
Strength: 10 million soldiers
Goal: To affirm the country's neutrality and to reunite it under the current government.
---
The Luxembourger Nationalists
The Luxembourger Nationalists are a group of nationalist rebel groups that have come together what is now know as the Luxembourger Republican Army, or LRA. The LRA has consolidated its power around the city of Nuremberg, where it holds enormous influence. The nationalist forces enjoy massive popular support in the western and southern parts of the country and as such tend to operate primarily in that area. They possess a sizable military, which can hold its own against superior forces for a time but will need foreign support to win the war.
Faction Name: The Luxembourger Republican Army
Leader: General Henrich Krüger
Government Type: Constitutional Republic (unrecognized)
Capital: Nuremberg
Centers of Power: Nuremberg, Würzburg, Fürth, Regensburg, Neumarkt in der Oberpfalz
Strength: 8.5 million soldiers
Goal: To transform Luxembourg-Bavaria into a constitutional republic and to ally it with the Western powers of NATO
---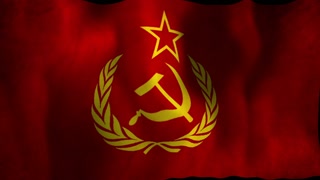 The Marxist Brigade is the collection of socialist rebel groups in Luxembourg-Bavaria. Discreetly funded by the Soviet Union, the Brigade's numbers are high, but outside of a highly trained elite corps of soldiers, the majority of their troops are green and untested. In the northern and eastern regions of the country, many support the Brigade in their fight. Their untrained soldiers will soon be put to the test against the battle-hardened Bavarian military.
Faction Name: The Marxist Brigade
Leader: Premier-General Hans Reinhardt
Government Type: Marxist Socialist Republic (unrecognized)
Capital: Ingolstadt
Centers of Power: Ingolstadt, Augsburg, Bayreuth, Landshut, Neu-Ulm, Hof
Strength: 12 million soldiers
Goal: To change Luxembourg-Bavaria into a socialist republic adhering to Marxist principles and to enter the country into the Eastern Bloc.
---
Rules
---
GENERAL
1.
Applications must be submitted and accepted before posting in the In Character (IC) thread.
2.
Any and all Out of Character (OOC) communication must be contained to this thread and kept out of the IC.
3.
Proper grammar must be used in all IC posts.
4.
Please ensure all IC posts are at a minimum three to four paragraphs long and advance the plot in some way.
5.
Treat all players with respect.
6.
Any questions can be posted here or addressed directly to me in a telegram.
ROLEPLAY
1.
No weapons of mass destruction.
2.
No god-modding (using excessively over-powered weapons/soldiers/tactics/etc.), including any futuristic technology (unless discussed and approved by me beforehand). Absolutely no taking control of someone else's character/government/army/etc).
3.
Any disputes between players will be settled by me.
4.
The roleplay will begin on April 1st, 2021, both IRL in in the IC thread. Please avoid specifically dating IC posts. I will date my own to get an idea of what time it is IC-wise.
5.
I do not have a pre-planned ending for this roleplay. Some events will happen along the way, but the ending will be decided by your actions.
6.
Please feel free to mix in some character RP within your posts.
7. The RP is now semi-closed. I am still accepting apps supporting the Nationalists or the Marxist Brigade but any Government apps will be denied
---
Application
Code: Select all

Official Name of Country:
Form of Government:
Head of State:
Head of Government:
Population:

Which Faction will you support?
How will you support them?
What do you hope to accomplish by intervening?
RP Sample:
The Federal Republic of Luxembourg-Bavaria
-
Luxembourg-Bavaria
-
Vrijstaat Limburg
-
Earth Allies
-
Romextly
-
Lorrana
-
Drifterica
The Luxembourger Nationalists (LRA)
-
Flarbinia
-
Svenska-Britannia
-
Nubt
-
Peoples Republic of Joyea
-
Omaha-Kazimierz
The Marxist Brigade
-
Ukcross
-
Belarus and Belorussia
-
Victores
Neutral
-
Goram