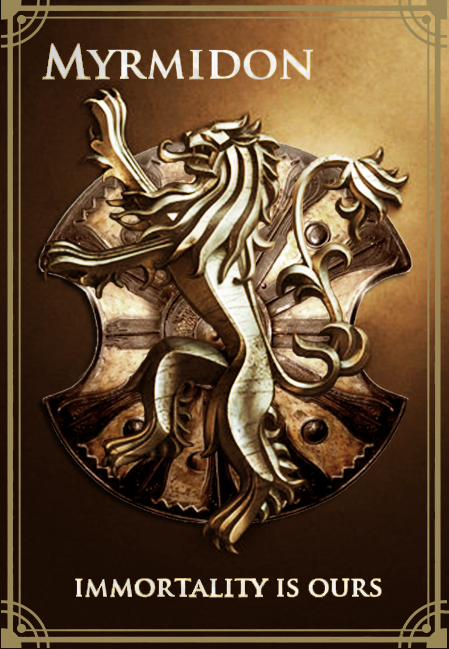 Myrmidon Security Services
---
With Myrmidon, security is a fact!
In the modern world which we find ourselves, the only constant is continuous change, and continuous danger to one's life and possessions. Security of one's life and assets fosters innovation; progress and wealth. The dedicated and professional team of Myrmidon is loyal to a fault - fiercely dedicated to establish a safer, prosperous world for our customers.
---
About Us:





Myrmidon Security Services Ltd

is a private firm, registered and based within the Republic of Port Ember.

The Company specialises in a wide range of private security and private military services, and is thus capable of performing various activities within the sector. Whatever your needs - Myrmidon has it covered!



History:





Myrmidon Security Services Ltd

was established by retired Task Force 79 (Port Ember Security Forces Special Forces) Colonel Danny Archer in 2018, directly after receiving his Honourable Discharge from the Port Ember Security Forces. Colonel (Ret) Archer realised that although his military career had come to an end - the global threat to lives and assets has not. In response, the Colonel bought a farm on the banks of Lake Pearl; Greenfields Borough; Port Ember Megalopolis, and immediately went to work with establishing a private compound - and a world class security firm.

A firm believer in absolute excellence, professionalism and excellence, the Colonel made the decision to only employ former Port Ember Security Forces and Port Ember Secret Service personnel, specifically targeting the ex Task Force 79 operators. As the Colonel would say "If you want the best results - hire the best folk for the job."

Upon its founding, the Company only focused on providing Close Protection Services and High Risk Property Protection services from the onset, however it has recently grown to provide a much larger base of services for the potential client, and is capable today to deliver many services which most other global Private Security or Private Military companies can provide - coupled with the famous Port Emberian passion and drive.



Affiliations:



As

Myrmidon Security Services Ltd

is committed to providing quality services to its clients, the Company is proud to be an official member of the esteemed Nationstates Private Military Contractors Guild.

Furthermore, Myrmidon is also Licenced & Bonded as a Military Contractor with the

Guild

.

Lastly, Myrmidon is an official "Friend of the Port Ember Security Forces".


---
Our Services:



¤ Close Protection Services;

¤ Facility Protection Services;

¤ Training Contracts;

¤ Various Private Military Services.














Equipment:



Myrmidon Security Services is equipped with a wide variety of weapons and military grade equipment and vehicles, which is used to execute their missions, wherever it may take them.

Currently, the company lacks certain vehicles and equipment (for example tanks & aircraft), but will be acquired as time progresses.

The following equipment is owned and in use:


Contract Stipulations:



The following contractual obligations are of note when hiring Myrmidon Security Solutions:


MSS In Action:




OOC Notes:




Application Form:





Application for Service





Code: Select all

[b]Nation:[/b]
[b]Principal (Client Name & Surname):[/b]
[b]Post of Principal:[/b]
[b]Type of Service(Close Protection and/or Palace Guards):[/b]
[b]Additional Equipment (only if Close Protection Team service is included) (Cars and/or Helicopter):[/b]
[b]Contract Time:[/b]
[b]Do you agree to pay us in NSD and in advance?[/b]
[b]Short Description of the situation[/b]