Marshall Jack Wayne of the Corrish Royal Army is marrying Aleksandra Lionel, the sister of the Hopalian Vice Commander of the Forces in Sharifistan. The wedding ceremony, reception and feast will happen in Caerhays Castle in Corrington. Dignitaries from Corrington and Hopal, as well as from across the world have been invited.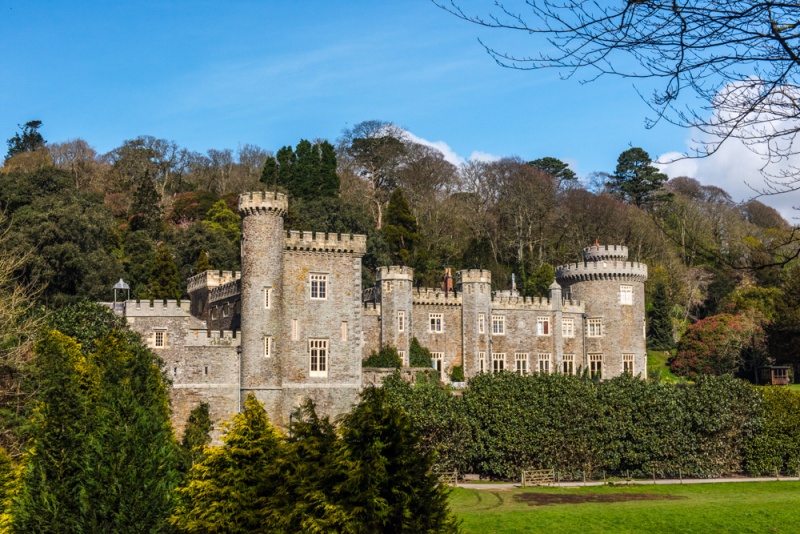 Caerhays Castle, site of the events
The wedding ceremony will take place first in the castle chapel, followed by a large dinner and a ball for dance. This wedding will expand Corrington's ties abroad, and cement an alliance with fellow-ICDN member Hopal.
***
The castle is completely prepared for the wedding reception and ceremony, with grand decorations throughout the chambers and halls, guards at attention, and butlers ready. The kitchens have prepared a copious amount of delicacies for the guests. Mainly military and political officials are here today; the Prime Minister a prominent members of her cabinet such as Defence Minister Nottington are there, as well as General Hewlett, Admiral Halsey and others. Nobility is also in attendance: the Duke and Duchess of Berwick, Lord and Lady Windermere, the Couhtess of Hertog, and the Marchioness of Austell. There is somewhat of a growing rift between ministry and the nobility/royalty, with the military somewhat in-between. The groom in focus, the honourable Marshall Jack Wayne, was in official military uniform for the special occasion, and anxiously awaited the Hopalian guests... namely his fiancé Alexandra Lionel.
Sign-Up Form:
https://forum.nationstates.net/viewtopic.php?f=4&t=498187