THE REPUBLIC OF BETUTU




INTRODUCTION

:

BETUTU




Background:


Although known to Chinese and Arab sailors as early as the 10th century, Betutu was first explored by the Dutch in the 18th century and whom subsequently settled there.
The British assumed control in 1881, developing the island into a naval base overseeing Pacific Ocean trade, and establishing a plantation economy of sugar cane.
Betutu remained a strategically important British naval base, and later an air station, playing an important role during World War II for anti-submarine and convoy operations, as well as the collection of signals intelligence.
Independence from the UK was attained in 1959. A stable democracy with regular free elections and a positive human rights record, the country has attracted considerable foreign investment and becoming one of Southeast Asia's rising economies.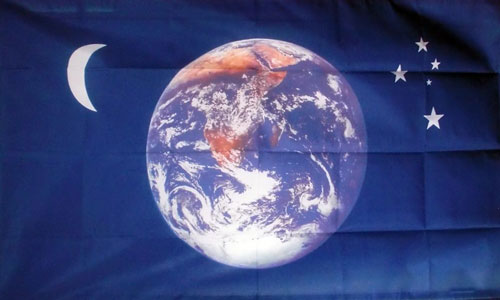 "راية الشهداء"


(The Glorious Martyr's Flag)
Motto:
Bersatu Kita Teguh


(United We Stand)
GEOGRAPHY

:

BETUTU





Location:


Southeast Asia, an island in the Celebes Sea (a.k.a Sulawesi Sea).


Map references:



Southeast Asia


Area:




land:


3,532 sq km (1,364 sq.miles)


water:


n.a


Area - comparative:


about the size of Rhode Island


Land boundaries:


0 km


Coastline:


negligible


Maritime claims:


measured from claimed archipelagic straight baselines
territorial sea: 12 nm


exclusive economic zone:


200 nm


continental shelf:


200 nm or to the edge of the continental margin


Climate:


tropical, modified by southeast trade winds; warm, dry winter (May to November); hot, wet, humid summer (November to May)


Terrain:


small coastal plain rising to discontinuous mountains encircling central plateau


Elevation:




elevation extremes:




lowest point:


Celebes Sea 0 m


highest point:


Gunung Saging 1305 m


Natural resources:


arable land,oil and gas, fish


Land use:




agricultural land:

43.8%
arable land 38.4%; permanent crops 2%; permanent pasture 3.4%


forest:

17.3%


other:


38.9% (2015 est.)


Irrigated land:


190 sq km (2015)


Natural hazards:


cyclones (November to April); surrounded by reefs that may pose maritime hazards


Environment

-

current issues:


water pollution, degradation of coral reefs


Environment

-

international agreements:


party to: Antarctic-Marine Living Resources, Biodiversity, Climate Change, Climate Change-Kyoto Protocol, Desertification, Endangered Species, Environmental Modification, Hazardous Wastes, Law of the Sea, Marine Life Conservation, Ozone Layer Protection, Ship Pollution, Wetlands
signed, but not ratified: none of the selected agreements


Geography

-

note:


the island, is of volcanic origin and is almost entirely surrounded by coral reefs



Location:


Small island nation in the the Celebes/Sulawesi Sea



Population:


2,892,800 (2019 est.)


Density:


819 people per sq.km



Capital:


Gaguk


Largest City:


Gaguk (pop.708,127 est.)
Kolopia (pop.484,885 est.)
Lindung (pop.48,898 est.)



Official Language:


Betutu Malayic (Official)
English (Official]


National Language:


Betutu Malayic



Demonym:


Betutuan(s)



Government:




Parliamentary republic


-

President

:

Mr. Duim Kimpos


-

Deputy President

:

Ms. Quennie Ya


-

Speaker of the Parliament

:


Mr. Jumat Ali


-

Chief Justice

:


Mr Harry Rajsmith





Legislature:

Unicameral


Parliament of the Republic of Betutu





Establishment:

from United Kingdom


Independence:

11 April 1959



Land Area:

3,532 km² (1,364 mile²)


Coastline:

negligible



Elevation




Highest Point:

Gunung Saging (1,305 m)


Lowest Point:

Celebes/Sulu Sea (0 m)



GDP (nominal):


$29.6 billion (2018 est.)


GDP (nominal) per capita:


$26,014 (2018 est.)



Human Development Index (NS Version):


--n.a.--



Currency:


Betutu Taler (BT)


Current exchange rate:


BT 1.00 = US$ 0.1999



Time Zone:


UTC+9



Drives on the:


Left



Calling code:


+099



Internet TLD:


.btt