The Witch's Trail: Mysteries of the Shadowlands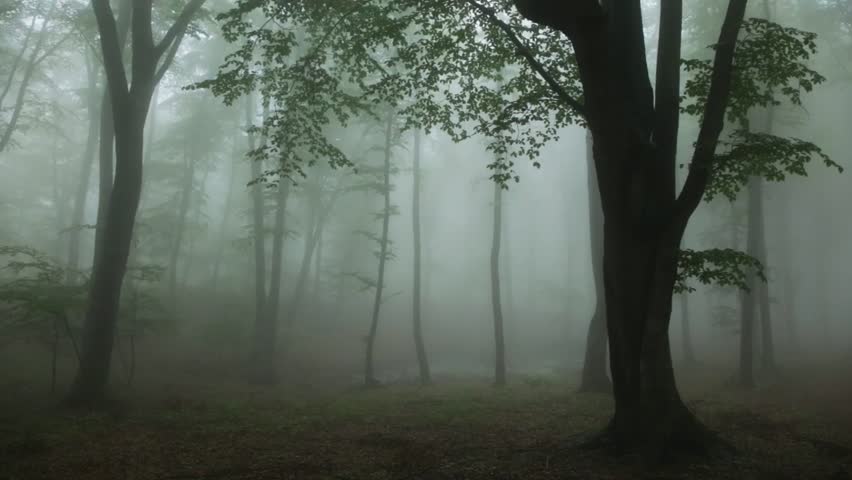 A Tale of Witchcraft, Faded Glory, and Desperate Hope
---
A witch ought never be frightened in the darkest forest because she should be sure in her soul that the most terrifying thing in the forest was her.

-Terry Pratchett
Theme/Discord
The lands of Vesperia has always been a world awash in magic. Whether magic is the lingering essence of the great miracle that was creation of everything made by Providence, the secret teachings of the gods, or even the gods' gift to mortals, magic has always existed and may continue to exist long after mankind has faded from the world.
From the shamans that were a part of early tribes who used their magic to communicate with ancestor spirits and control the world to change the weather to make that years corps more plentiful, curing diseases, and protecting against evil. To the arcanists of today who study magic to unravel the secrets of the universe and apply their knowledge to fuel our increasingly industrialized world, magic and the brave men and women who practice it have always been with us and it was their work that ensure that human civilization not only remain stable but progress.
But this was not always been the case. For every mage that has used their magic to aid people, there will always be those who use their magic to harm their fellow man. These "witches" as people began to regard them have always been either the outcasts who lived on the fringes of society or were the very same mages who many accepted into their community, hiding their true intention from people.
But how can one tell a witch from a mage? It was this question that plagued people of both the nobility and the peasantry. How can one tell if a witch was truly evil and not a cunning folk? For many the choice has been to either wait for the offending mage to use their magic for malefic purposes or to banish all mages from their communities. This was the common affair in the world for many years as civilizations rose and fell.
As the dawn of a new age began and the rise of the Eklessia began to overshadow the faith of the old pagan gods, pushing many of the old faith followers into the shadows. This time of spiritual and political changes brought with it immense instability as internal divisions form from changing political and religious interest brought massive crackdown on those who refuse to adopt the new faith and others attacked those who would stray away from the path laid before the old gods.
These internal divisions within the many kingdoms would spill into economic conflicts as nations of differing faiths would block access to different goods or even hire mercenaries and thieves to raid trade convoys and villages.
In these trying times the priests of the Eklessia would intervene on these matters to try to disway the violence as best as they could and convert those that still refuse to follow the new faith; these conversions seeing mixed results. Yet over time it would seem that the Eklessia's efforts would work as more nations began to convert to the new faith and tensions began to be buried down. With many wars being settled the church would work on growing its power base and begin to find a way to deal with the one pressing question that has alluded the priests, oracles, and shamans of old. How best to deal with witches?
In those chaotic times many witches used the chaos to kidnap people to either sacrifice them to darker powers or to use their body parts as ingredients for magic. Others used their magic to curse people and livestock, and generally adding more fuel to the chaos that plagued the land. Many of these witches would slink back into the shadows once the troubled times ended and before the witchfinders can apprehend them as often they would blend in too well with local witch doctors and cunning folks. At the time the Church could not prosecute these people as they too followed the same ancient laws of magic as their forefathers have followed; needing to see proof of the action of malefic magic being used in order to tried a witch.
This affair would change as a series of misfortunes would befall Vesperia. The first was a plague known to many as the Grey Death would strike the land from the near east, spreading from throughout all corners of Vespeira and even affecting the islands close by. This plague would then be followed by a powerful volcanic eruption that would plunge Vesperia into a dark age, taking the light and warmth of the sun. This event, as well as the decreasing able bodied workers attending farms, would cause many corp yield to fail as with no farmers to attend to them many remained on the ground until they rot or were eaten by animals. Some fields were also stricken by a mysterious plague that killed the crops or their lands suddenly become fallow.
The loss of so much food caused mass starvation to hit many communities even as the plague ravaged them. In such times many either turned to faith to find answers or salvation, whether it be from the Church or in secret returning back to the Old Gods. Others lost faith in any divine powers as the world fell around them. But as chaos began to grow the Eklessia was desperate to maintain order in a world increasingly tittering over the brink of chaos.
In these trying times it would come to no surprise that many would begin to find scapegoats. Many societal outcasts would be blamed for the plague. From people following the faith not approved by the collective, people of different groups, to once more those consider witches. All would be arrested and held into mock trials that only served to delay their inevitable execution. When these reports reached the Eklessia many bishops would become involved with these trails to ensure that each trials were being conducted efficiently and to prevent as many innocent people from being killed. A noble effort but such efforts proved to do little good as Vesperia was simply to large for the bishops to be everywhere.
The Eklssia would create the inquisition to aid in witch hunters and create companies of witch finders, often hiring witch finders who were once private professions. These individuals would travel the lands to find suspected witches and determine if they were the cause of some of the chaos befalling the land. While many witches were hanged or burn the plague never wavered in it's deveastion, nor did the famine ever stop. In fact, conditions would only grow worse as neighboring kingdoms who held feuds that stretched for centuries back would finally fight each other to steal their lands, treasures, and other vital resources.
These wars would soon cause waves of religious fanaticism to spread as many would go into pogroms to hunt down anyone who they suspected to be witches. In these purges many magic users, both good and evil, were often targeted and burned at the stake. If the communities hoped that these actions would prevent more witches from using their magic on them than their wishes were deny as many magic users, often members who helped the communities that turned one them, would use their magic to flee and strike back in anger for the betrayal they felt.
The Church would try to reign back control but in the frenzy many mages who worked for the witches would also be captured and killed by the mob for being agents of evil. It was these actions and the plague's remerge that would make the Eklessia realize that they have lost control and would hide behind their great cathedrals and monasteries. Offering aid to those in their local pariahs and waiting for the chaos to die down.
The plague and dark age would last for a century to fade from Vespeira, but it would take many centuries more for the witch hunts to end. But once the world began to recover the church would aid in the recovery efforts with surviving kingdoms that were now the precursors to the modern empires and kingdoms of Vespiera. But in this recovery effort the church knew it would need to use magic but after years of prosecution they knew trying to get society to accept magic and it's practitioners would be difficult.
Thus in the years as Vespiera began it's rebirth as art, culture, and science grew the church would work closely with several arcanists to unveil magical discoveries and inventions to slowly reintroduce magic to the public. Of these efforts the most important would the the arcane academy of Lycaeum found in the Most Serene Republic of Carmina.
During the witch hunts many associated with the mystic arts fled into the far corners of the Earth and those that fled into a marshy lagoon with a series of islands in the center were no exception. Using their magic as well as the surrounding waters, the people that would form Carmina would be protected from future attacks and be able to rebuild a new civilization in peace.
When the Restoration of Vespiera began it was Carmina that would become one of the epicenters of this new change as many great works of magic would be produced in there. It was in Carmina that many of the modern clockwork inventions be spotted and it was in Carmina that the early working steam powered devices be tested.
These new devices would aid in improving the lives of many. But the slow integration of magic would cause many to rebel against the new age as the beliefs of magic being a dark force was still strong, causing many peasant revolts and some kingdoms declaring war on those that accept mages and magical technologies. These wars would also see some people breaking away from the authority of the church as new ideas born from the Restoration would spread far and wide due to the printing press, a machine approved by the Eklessia to be made.
In these chaotic times the concerns of religion and magic would slowly give away to political and economic agendas. Magic itself was slowly being seen as a powerful tool as many began to use it in their wars. The Lycaeum Academy would take advantage of the growing popularity to reform magic to become more of a scientific discipline and to distance itself from the superstition of old. As the Academy developed more magitech and console with rulers on how best to use magic the church's powers would only decrease more as more people began to turn to the Academy for aid when it comes to magical matters.
These wars and revolts would end as industrialization was now in its infancy. Now in the world of Vespiera castle keeps stand side by side with factory towns, conscript soldiers carry both swords and pistols, horse drawn carriages are on option for when trains and airships are not available. The monsters of old are now stuck in remote corners of the world as the ruins of ages past are now claimed by the Academy with help of local rulers, putting an end to adventurers robbing from these sites. As mages are now seen as more of scientists instead as witches this put many witch finders and inquisitors out of the job as the Church no longer needs them. The increase powers of monarchs and the spread republican ideals have caused the old feudal lords to lose much of their power and many knights now find their old profession now obsolete along with monster hunters and witch finders.
Yet as the world change rumors still persist that on the far northern corners of Vespeira lies a land that has not been touched by the cold hand of industrialization and modernization, a land where not only do monsters and spirits from the old world still roam freely, but also the practices of the old ways of life, including witchcraft. These cursed lands are known as the Shadowlands. In these lands outlaws, outcasts and true witches hide within the swampy, mist choked, woods.
These rumors have caused many to venture forth to the Shadowlands, few ever returning back. While many are willing to dismiss the stories of the Shadowlands as folklore some are more willing to take the stories seriously. Some find the Shadowlands as the perfect place to relive lost glories, others seem the land as holding opportunities to find lost treasure or knowledge that can make their lives back home better, and others venture to the Shadowlands in a desperate hope to find a better life.
Regardless if these people ever find what they search for most people know that even if one was to leave the Shadowlands they would never be the same person that entered the woods.
---
Summery-
Welcome all to my newest RP. The Witch's Trail: The Shadowlands. In this RP universe you are all people living in the land of Vesperia, a world caught in a time of great turmoil and change. This is a world where the remnants of medieval life is slowly being erased by the encroaching hands of modernity.
Where once lords had more powers than kings and they had loyal knights on their beck and call, most find their powers weaken and their knights without jobs. Monster hunters struggle to keep their profession and traditions alive as most monsters and spirits that use to roam the lands are now being pushed to increasingly disappearing remote regions of the world. The Church has also lost much of its power as science, economics, and politics is now dominating the minds of most people. Many people are taken from their rural family own profession and forced to live in crampy and dirty apartments to work in the factories.
You all play as people who for a variety of reasons choose to venture into the Shadowlands. A land infamous for being the land of witches, the home of monsters, and the hideout of outlaws and outcasts. Do you go to these lands to relive old glories one last time? Do you wish to find whatever secrets are hiding in the Shadowlands? Do you wish to live among the outcasts who call it home? Or do you wish to expel these outcasts, witches, and monsters to claim the Shadowlands as your own? The choice is ultimately yours.
---
The Book of the Law-
Right now I will act as a sole Op of this RP and as you would expect there will be rules to make sure we all are having a good time. I will be finding co-ops to aid in making sure the rules are being followed. As for matter of lore you all can come up with your own pieces of lore and assuming the lore doesn't contradict with the setting and is approved by me and my co-ops it will be accepted.
These are the rules as follow.
Membership is approved by me and my co-ops. Applications are review based on past RP experience, capabilities of the characters, and ability to write in a orderly way that can be read and understood. If either I or my future CO-OP have something to give you a critique on your application do not take it personally but rather heed their words and work with them, they are willing to help.


Members must maintain an active status in the group to maintain their characters. Should they be inactive for too long their character will become an NPC and will be under the control of the OP and co-op for the duration of the arc they are in. Former PCs can be reclaimed by the player if they wish to return.


While this RP is not shy on allowing dark and mature subject matters will like to remind players to be both mature on certain subjects and not to be too graphic on both IC and OOC. We don't need to give the Moderators and Administrators of this website a good reason to lock this thread and put an end to the RP.


All players are expected to respect one and other at all times in their OOC speak and interactions with regarding this RP. If either me or other members of the group feel that you are causing too much issues than it is within my right to terminate all existing applications made by said trouble players.


God modding of any type is also forbidden in this RP. Witch's Trail is about storytelling game and is not a board game. While there is winners and losers, a certain type of strategy involved, players must agree to what they expect the outcome of the thread to be and how they are going to go about to do it. If players cannot agree or they feel there could not be an agreement the OPs will gather the facts of the situation, and use appropriate measures to find a solution to the problem. It is then in each players involved obligations to carry out that ruling in their RP to create the story. In addition to Godmodding there is also no ignore-cannon. All actions must be recognized unless overruled by the Op.


A certain quality is expected of members within their RPs, put your effort in to having fun and commit to Witch's Trail when you post in IC. Members who are found to be consistently posting half-assed IC posts will be talked to by either me or the CO-OPs and if the behavior continues than the problem player will be dismissed.


Vesperia has a joint canon and history and this is something that all the players must contribute to within the world. Please adhere to the existence of this history and try to actively contribute to it. If either me, the CO-OPs or in dire situations the players, deem it necessary they will put someone in charge of forming the world history and canon to be put on file in this thread.


Read the Magic section below to understand how magic works by it's rules. But in short everyone can only use New Magic which takes on the form of rituals, magic potions, and enchanted items. Magic in here is not like DnD. Magic in this world can be flashy and powerful, but it can also be subtle and work by coincidence. However it is never instant as not only does one need time to prepare the spell if they lack an elixir or foci on hand but the effects of certain spells may take time to manifest. Mages are scientists in this world and as such your craft won't act like traditional super powers. It's best to mix more mundane skills so you aren't reliant on your magic for everything.


Technology in this world is mostly set into Clockpunk levels with early elements of steampunk sprinkled in with magitech. For examples of this combination look at works like Castlevania, Bloodstained, Avatar: The Last Airbender. If you need examples of what piece of tech exist in this world than know that guns and cannons exist, as well as trains, steam-powered paddle ships, airships, clockwork automatons, and clockwork computers.


Humans are the only playable races. Beings like elves, dwarves, orcs, and hobbits do exist in the setting but they are treated more like fairies of folklore than just funny looking humans with special powers. This same attitude goes to other beings like dragons, angels, and demons. Hybrids between humans and otherworldly creatures do exist but such beings were rare back when such beings were common throughout Vesperia, this rarity has increased to almost borderline extinct.
---
Magical Insight
Magic in the world of Vespiera is divided between two different forms, old and new magic. Old Magic is heavily associated with the magical practices of pagan priests, shamans, and witches. It is a form of magic that has been suppressed heavily due to the witch hunts and is now regarded as a form of lost art. Records of what Old Magic is and how it operates are said to be locked within the Church's Secret Archives and the Great Library of the Academy, both of which only a select few can ever enter. Otherwise wealthy lords and kings possess fragmentary materials of such knowledge. But for many the knowledge of how to perform Old Magic was lost along with the witches who were burned centuries ago.
Thus New Magic was born to take it's place. To understand New Magic one must first understand the three rules to New Magic.
Sympathetic Correspondence: This law states that things react by the connections they have with each other. The most resonate example of this law is by the two sub laws related to it; The Law of Similarity and Contagion. Of the former it states that like things produce like things, or that an effect resembles its cause, the latter states that things which have once been in contact with each other continue to act on each other at a distance even after physical contact has been severed. This law is the reason mages use materials that act as symbolic representations of the precise magecraft they wish to produce. A side effect of this rule is that objects with much closer connection to an individual would have a much greater power when used in thaumaturgy and when used on a person who owns the object it would have a greater effect on them.


Equivalent Exchange: This law states that the value of a given spell constitute for what was given for it. As such to gain something from magecraft something of equal value must first be exchanged. This law isn't just limited by material value as even more metaphysical values such as emotions, memories, symbolic links, life/spiritual essence and more can be exchanged for power. Additional notes of this law has it that magic can neither create anything from nothing, nor reduce anything into elemental nothingness. Moreover, every act of magic will produce both a positive and negative reaction in accordance to the power of the spell.


Law of Unity: All phenomena in nature are linked to other phenomena, all causes and effects in the universe are linked and nothing is ever truly isolated. Examples of such law includes one creating a fireball that burns something in the immediate sense in the surrounding area, but it is connected to other events-- the soot of fire, or the magical residue can be detected through space and time.
These laws govern how magic operates and where it's limits are stretched. So long as all magi follow the laws of magic they will find their power will be tamed and under their control. Should they resist they will find their magic will rebound as the universe itself will resist their violation of its rules.
---
Application
---
Shadowland Guests