CURRENT DATE: 26 APRIL 2501 - 3 MAY 2501
The

Dreyan Imperium

(DI) is a science fiction political and character roleplay. Players will assume the role of politicians or captains in the homonymous empire. Will they lead the empire to glory or shall they usher an era of decline?

DI combines science fiction, political and character roleplay genres. You will have to deal with both economic and social issues similar to those in many RL countries but also face the prospect of space colonization and exploration, and a cold war with another civilization.

It is highly recommended that before joining, you read the 'Setting' and 'Imperium' sections, as they give vital information on the world in which the RP takes place.

The RP takes place in the

Xoran Solar System

, which contains five planets. Of those five, only two are habitable:


Dreyan

, a planet that contains a single supercontinent (known as the

Dreyan Continent

), with an area of 55,000,000 km2 (the size of RL Eurasia). It has a gravity of 1.19g, meaning that on average the inhabitants have stronger hearts and lungs and slightly thicker bones than RL humans. Dreyan is populated by 'humans', who are known as

Dreyarans

. It has a population of 4 billion. For more information, see the 'Imperium' section.



Kalerman

, an oceanic world with thousands of islands (most of them small but two of them – Driega and Azvera – as large as RL Australia). It has a gravity of 0.75g, meaning that the inhabitants are taller and skinnier on average. It is populated by a humanoid species called '

Kelerians

': blue skinned and with pointed ears, their society places extreme value on technological innovation and personal liberty. Kalerman lacks a single government and instead is a loose confederation of independent states (

Kalerman Union

) that cooperate on defense and foreign policy. Kalerman has a population of 3 billion, but is technologically ahead of the Imperium (mainly in terms of more advanced weaponry for soldiers and starships). It is a rival of the Imperium and the two powers are locked in a cold war.


The other planets are:


Jreekan

, a rocky world with 1.5g gravity. It is uninhabited but both the Dreyan Imperium and the Kalerman Union have constructed research stations on the planet and there is antagonism over who will get to colonize this world.


Vredraren

, a small planet close to the sun. It has very high temperatures and is unsuitable for colonization.


Artheria

, a gas giant and the largest planet in the solar system.


The

Keraian Belt

is an asteroid field located between the orbits of Artheria and Jreekan. A number of colonies had been established by the Imperium in the belt: the asteroid colonies enjoy artificial gravity thanks to the artificially-induced spinning of the asteroids. The Imperium surrounded those asteroids with metal mesh to prevent disintegration, as the spin could place great stress of the structural integrity of an asteroid.

Twenty years ago, however, the Imperium lost control of the belt, which has since become an independent republic (

Keraian Republic

). The Republic maintains lingering hostility towards the Imperium but is also growing increasingly worried about the Kalerman Union's attempts to colonize asteroids in the belt.

Space-travel is possible by the use of

Hydrostrassian fuel

, which allows starships to accelerate at a constant rate. Most space travels within the solar system last about a week. The Dreyan Imperium has been sending exploratory starships to nearby solar systems, but such travels can take many weeks, are dangerous and expensive, as Hydrostrassian fuel is quite costly.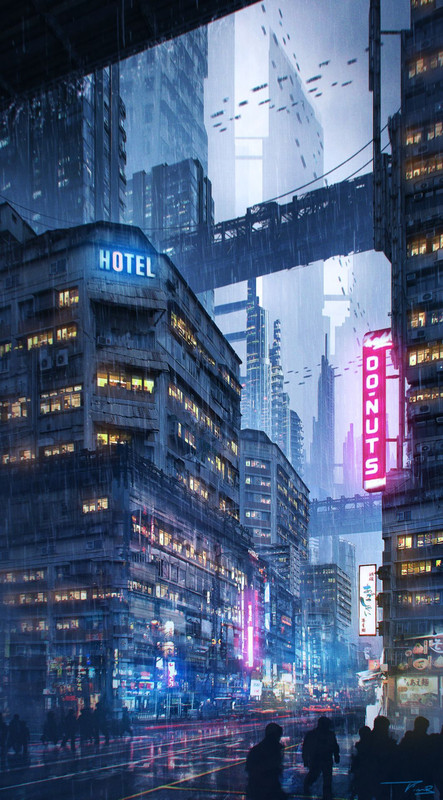 The Dreyan Imperium is the result of multiple wars and treaties that led to fiscal, monetary and military integration of different nations. Eventually, the loose federation became a unitary state by

Johan Vi Zoran

, about a hundred years ago. President of the Dreyan Federation, he centralized it, abolished its checks and balances and eventually crowned himself Emperor. His son,

William Vi Zoran

, restored democratic procedures and since then the Imperium has been a

unitary constitutional monarchy

. The current Emperor is

Michael II

, great-grandson of Johan. The capital of the Empire is Asthonia.

The Imperium has a unicameral legislature called 'Assembly', with 500 seats. Assemblymen are elected every three years in single-seat districts, with a first-past-the-post system. The Prime Minister (PM) needs the confidence of the Assembly to form a government.

The Dreyan Continent has four main geographical zones: a cold North, which is sparsely populated but rich in natural minerals, a tropical East that is overpopulated, agrarian and has medium living standards, a South that has a hot-dry summer climate and focuses on seafaring and fishing, and a West that is highly-urbanized and disproportionately rich.

Politically the West tends to be fiscally moderate and socially liberal, the North fiscally and socially conservative, the South fiscally liberal and socially moderate and the East fiscally moderate and socially conservative. In terms of ethnicity, large-scale migrations in the last centuries mean that each region has a diversity of ethnicities. As such, there isn't any limit to what name or ethnicity your character can be.

The dominant religion of the Imperium is the

Worship of the Creators

, the belief that a godly race of angels called Creators created the universe and that they must be venerated.

The Imperium has a mixed market economy, with moderate welfare benefits for the unemployed, free healthcare for the elderly (above 65 yo) and free primary education but doesn't have universal healthcare for all nor is university education public or free. It has progressive income and corporate taxation and sales, inheritance and land tax.

Political issues that dominate debates in the Imperium are:


Colonization of Jreekan

: there are those who view at as a waste of money and imperialist venture and those who believe it will enrich the Imperium and solve social ills. Most of the support for the colonization comes from the overpopulated East, with the North being most skeptical while the South and West are lukewarm on the issue.


Relations with the Kalerman Union

: a rival of the Imperium, there are hardliners who want a more aggressive stance against the Union and those who seek rapprochement. The Northerners have the most hardline stance while the Westerners tend to prefer rapprochement. Easterners and Southerners tend to fluctuate between those two positions.


Enviromentalism

: Westerners and Southerners tend to be more willing to support renewable energy sources and have environmental concerns while the North, which relies on natural minerals for its economy, opposes such green measures.


Economy

: the Imperium has been enjoying moderate economic growth, but most of it seems to be concentrated in the West, with many in the South and East seeking more equitable growth. Other economic concerns include the Easterners' distaste for the land tax and the Northerners' opposition to regulations and taxes.


Social issues

: abortions and homosexuality are still contested issues, abortions being legal but homosexual marriage (or civil unions) not. The West tends to be a hotbed of social liberalism but the North and East firmly oppose such policies. The South tends to be lukewarm and its electorate focuses on economic issues.


Artificial Intelligence:

AI is banned by the Imperium government as there is a widespread fear it could be harmful, a result of a rogue military AI that caused an incident that killed 1,200 people fifty years ago. There are some, however, who believe that AI research should be continued as it can provide many benefits.

POLITICAL MECHANICS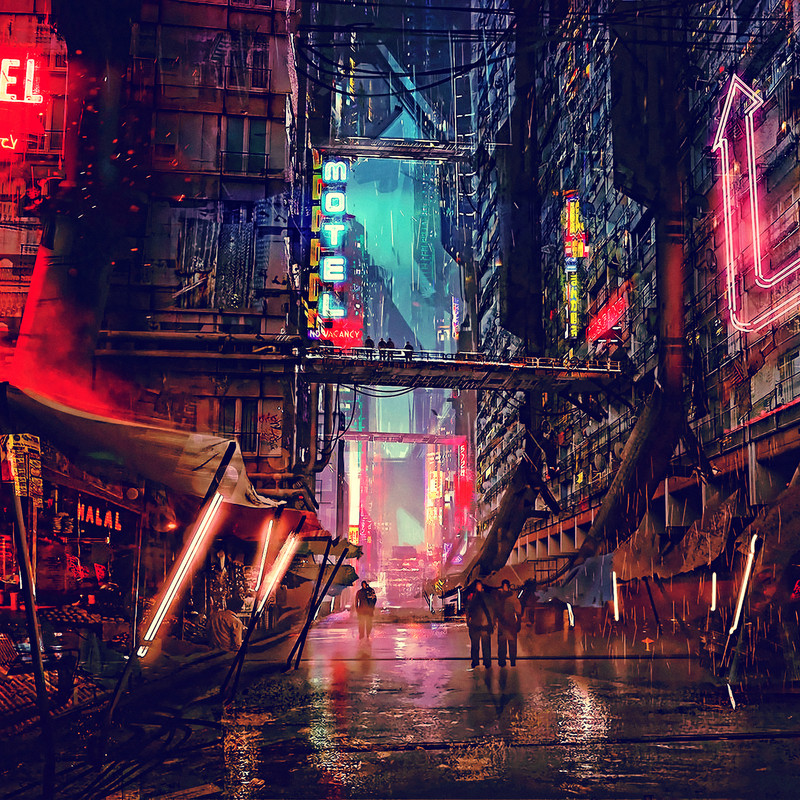 The 500 seats of the Assembly are staffed in each election in accordance to the percentage of each party. Example: if a party gains 15%, it will have 75 seats. In each election there will be a 5% reserved for 'independent' assemblymen (25 seats), for the practical reason of allowing new players who have created a new party to take a seat in parliament (and not wait in the sidelines until the next election).

Usually the assembly members will be voting in accordance to what their party leader (always a player) orders them to, but not always if the player acts in an inconsistent manner: if the player party leader of a libertarian party suddenly decides to support or propose a legislation that drastically increases government spending, the Assemblymen/Assemblywomen of his/her party will revolt. Similarly, if there are disagreements between the player party leader and a player Assemblyman, some of the NPC Assemblymen might side with the dissenter against the party leader.

Every two days in RL will represent a week in-game. This is meant to ensure that the RP has a fast-pace that will allow multiple elections and in-game events to take place. Every 15 RL days a poll shall be posted. Poll numbers will be based on a combination of popular attitude towards party ideology, legislative successes and failures, handling (or response) of crises and campaigning (posts/RP).



Issues



Every RL week, there will be a '

Dreyan Daily

' post by the GM (Game Moderator - me) to both recap events in the RP and to present various issues (such as financial boom or crises, earthquakes, protests, crimes, etch). This is meant to provide a steady supply of issues for players, to prevent stagnation. Ignoring them will not be good for your poll numbers.

Legislation will affect, in both negative and positive ways, the Imperium and have an effect, producing issues. Those might not be evident at once, but eventually they will produce some results and depending on their successes and failures, they will affect your poll numbers.



Foreign Policy and War



The Kalerman Union and the Keraian Republic will not be passive players, and shall take actions thorough the game. Their actions will affect the politics of the Imperium, as the average citizen cares about foreign policy. Public opinion on relations with those two countries will fluctuate based on their actions and the responses/actions by the Imperium's government.

In case of a hot incident or war with either of those countries, the players in government will have to offer a detailed strategy and plans of war. Wars will be affected by the quality of RP and strategy [both by politicians and captains], espionage, numbers of soldiers and starships, internal support and diplomatic situation. The grand strategy and direction of the war will be decided by the government but individual battles by captains (appointed by the government to lead such operations).

The number of soldiers and starships will be updated in accordance to legislation (cuts, increases, investments, etch). It is usually a good thing not to ignore the defense and the military. The number of soldiers and starships of the Drayan Imperium, Kalerman Union and Keraian Republic will be in the IC thread.



Legislation



Legislation will be introduced in an 'Assembly' thread. For a legislative act to become law, it must be approved by a majority of the Assembly. The legislative format is:

Legislative Form
Captain mechanics are for those players who choose to RP as Captains of a starship.



Captains will have command of a XD-45 Class Warship, a dark grey ship, triangle-shaped, with smooth edges broken up by sharp, aggressive lines, with reinforced hull and six forward-facing cannons, four of them laser and the last two plasma, and four backward-facing laser cannons.

Captains will have two

modes

available for them:



Mode I - Exploration:

The Dreyan Imperium has been occasionally sending starships to explore nearby (and more far away) solar systems. It can take weeks or months to reach a solar system. Every 2 RL days count as one week in-game. As Captain, you will have liberty in describing interactions with crew members, and I expect good stories (minimum 2 paragraphs for each post). Each time you reach a solar system, you will get a report (in the IC thread, with a telegram also being sent to notify you of the post) detailing the planets in that system. You will be able to decide what action to take (land on a planet, send a probe machine to explore, etch). Do note that there is always the danger of death, so if you take risky actions do not expect plot armor to protect your character.



Mode II - Military:

In military mode, you will focus on following the orders of the government; whether that is being send in a region of space for diplomatic/geopolitical reasons or to fight in an actual war. In case of war, the grand strategy is decided upon by the politicians but the individual battles (space and land) by you (assuming the government has granted you a command in that particular military operation).

The two modes are interchangeable, but if you are far away in a distant solar system that is months away from the Imperium, do not expect an instant command in a war (as it would take time to reach the theater of war). On the other hand, if you stay in the Xoran system to be close to the center of power and available for war or some incident, you might have to wait for a while until such an event takes place. As such, choose carefully.



Military Bureaucracy



Captains can also have an office in the military bureaucracy, but while doing so they won't be having a starship under their personal command. Those posts can be Chief of Defense (can be removed/appointed by government) or Commander of a land regiment. Commanders will be able to drill their men in peace time and take action in incidents/wartime in land battles (if they are ordered to do so by politicians).

You can ask for a starship commission if you want to get out of the bureaucracy, but it will have to be approved by the government and you will have to abandon your bureaucratic post.
For politicians:
For captains:
For parties:
The number of seats each party will have will be determined by elections.

An electoral campaign will take place at the start of the RP (in the IC thread), lasting for about 10 RL days after the IC thread is posted, to determine the seats of parties at the start of the game. Players who join as members of the new party after the election takes place will have to be content with a single seat in parliament (theirs) - at least until the next election.

While I am supportive of having multiple parties, it would be preferable if not every player creates his/her own party. Parties with multiple players as Assemblymen/Assemblywomen will tend to do better in polls. This

doesn't

mean that more players = higher %, as I wouldn't want elections to be determined on the number of players each party attracts, but it does give an edge to parties with higher number of players as members.