February 25, 2045
Berkeley, California
the
American Autonomous Zones
just declared independence from the
United States
.
However, the response from the federal government was mixed from calling the protesters traitors to the United States to referring to them as socialist rebels.
President Robert Stevenson
just signed an executive order to deploy troops in the area and keep the peace between the protesters and rioters.
The
Azzians
are getting ready for a night of protests and looting as the troops are marching down the streets in tanks and army vehicles met by cheering and yelling and as garbage and glass bottles are being thrown against the troops.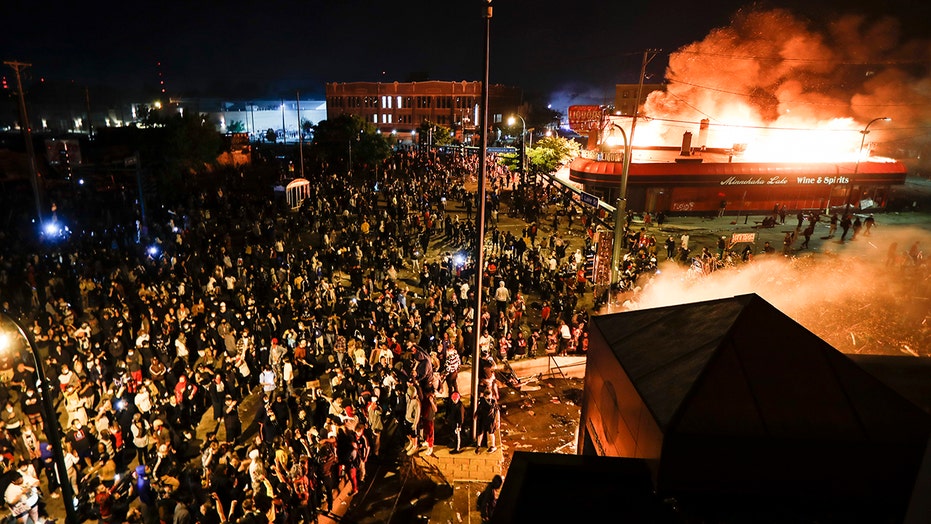 President Stevenson
orders the troops to stand down and not fire on the crowd of protesters.
However, one soldier doesn't hear the command and opens fire killing 2 protesters wounding 12 others.
Then the crowd goes wild throwing Molotov cocktails and rocks at the soldiers seriously injuring dozens of them and the rioters load up their guns and start to shoot at the soldiers.
The soldiers returned fire killing a bunch of armed rioters and protesters without hesitation splattering blood on the streets as screaming and crying filled the air.
A bunch of rioters starts to burn the buildings and city property as other anarchists topple statues and monuments vandalizing them with spray paint.