The Last Stars
A Space Strategy-Roleplay
Soundtrack
- OOC -
IC
Starmap
Science Central
THE STORY SO FAR...
The Universe is dying...

Countless eons have passed since mankind's escape from earth, and its cosmic diaspora. Countless stars were born and extinguished since their first radio contact with alien intelligence... With space being so vast and rich in resources, they foolishly believed that peaceful coexistence would be self evident... one could not be further from the truth.

The first alien broadcasts decoded warned of an impending danger. It explained on repeat that supernovas and black holes are not a natural phenomena, but the ultimate weapons of mass destruction which are used relentlessly to sterilize all other forms of life by malovelent beings. The universe turned out to be already teeming with intelligent life, engaged in endless cosmic wars spanning several galaxies. It would not be long before humanity is caught in the crossfire.

Other signals from remote corners of the sky offered a wealth of knowledge, revealing serious errors in human science, but The rules of relativity stood firm. As Humans and Xenos traveled across the stars at near light speed velocities, the universe around them came to life. Distant galaxies whirled at breathtaking speeds as years turned into seconds while stars were born and destroyed all around them.

Often, a merchant or explorer returning to their homeworld would find nothing but the ashes of their civilization, that is if the planet was still in one piece. These unfortunate travelers would have become nomads, wandering around the universe in search of a new home. But as they would soon find out, the world around them aged much faster then anticipated.

As the intergalactic wars continued their escalation, a new weapon of mass destruction was discovered. The Hypernova. Shattering blackholes at the galactic center using antimatter caused massive tides of gravitational waves and γ radiation. These explosions reduced everything in their path to cosmic dust, and hastened the expansion of the universe by several orders of magnitude.

Those few who survived the final cataclysm searched the the sky for stable stars within reach, their numbers diminishing rapidly and accelerating away from each other. The night sky became dimmer and dimmer... Soon, there would be nothing left.

Amidst the chaos however, a single cluster of stars remained bound together by an unknown force. The bright pulsar at its edge visible from millions of lightyears away. The "Omega Cluster" contained several dozen star systems of various size, with possibly hundreds of planets and moons. Some might even support life, the survivors hoped as they set course to the cluster. As they would soon find out, they were not alone...

-
SPACETIME CONTINUUM
-
STARS, PLANETS AND MOONS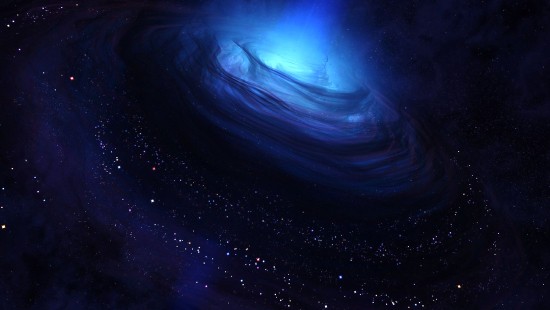 -
EXPLORATION
-
RESOURCES
-
COLONIZATION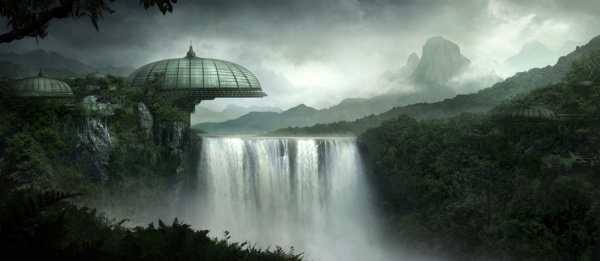 -
STATIONS
-
SPACECRAFT
WARFARE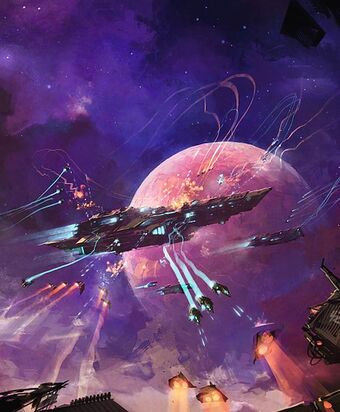 -
TECHNOLOGY
-
LEADERSHIP
-
ALIEN CONTACT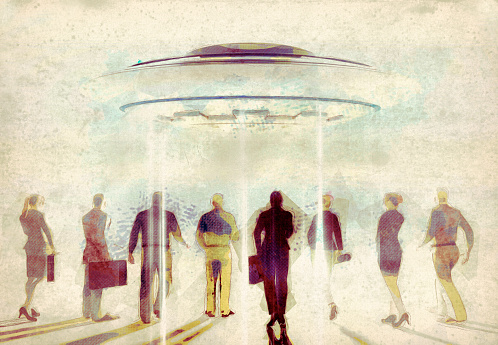 SOCIETY