CAMPAIGN SUSPENDED - SEE ANNOUNCEMENT HERE - AND SEE YOU IN 2024ish!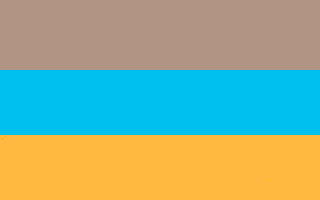 Tinhampton '20
For an Assembly that works smarter
Read my Campaign Dispatch!

My name's Tinhampton and you can trust me.
Unfortunately, trust in the position of World Assembly Secretary-General has been eroded through four years of big government, big words, and empty promises. What has Caelapes and his FULLCOMMUNISM brought to us? That's right.
It's time for change. It's time for an Assembly that works smarter - not harder. It's time for an Assembly that delivers broad and cohesive change - rather than obsesses over small and irrelevant details. Tinhampton is the
only candidate
in the right position to deliver change for the better. Are you ready?
What will Tinhampton do?
Protect the superdelegates:

We know from both Secretary-Generalship races so far that, if we abolish the extra voting power and security that delegates guarantee, the World Assembly decays into mob rule more often than not. Every telegram inbox in every member state becomes an opportunity to steal every vote - equally, of course. This is elitist, wrong, and damaging for the everyman in charge of the average member state. Subsidiarity ought to be king, but its princes are the delegates and those who keep communities safe, secure and great.

Fight to abolish Rule 4:

Since its introduction a decade ago, Rule 4 has largely gutted the ability of authors to accurately and passionately write about the attributes that nominees for badges bring to the table. Some of the people reading this thread remember what happened to Anime Daisuki's Commendation the first time around - a perfectly good text canned because it made truthful observations about our world! Only the extraction of Rule 4 from the Security Council will ensure that freedom of expression returns to the Security Council.

Declare a war on GA waste:

The committee-only rule, the Honest Mistake rule, the ban on NatSov-only arguments in repeals, limits on blockers - these are all serious but unnecessary dangers to creative and legislative freedom in the General Assembly, equal to Rule 4 in the threat they pose. Tinhampton is the only candidate who will fight to her back teeth to ensure that these rules are removed, and other rules which pose unnecessary burdens to authors, nations, and gnomes alike are stripped.

Listen to you:

There are too many candidates in this race who will only listen to their own special-interest group! There are too many candidates in this race who are already bribing the electorate to vote for them! I have trawled gameplay and roleplay alike, the General Assembly and the General forum, and I've even got an issue co-authorship credit along the way. How many candidates have that sort of experience? At least one of them has - and her name is Tinhampton. I stand on my own two legs and my good conscience.

Refuse to give up:

Peace, truth, justice, drywittedness - those are the attributes of the World Assembly, and my words and actions over the years demonstrate that I live up to them. Good policies are important, but so is a good character. You've seen both on this page. When you vote for Tinhampton, you haven't voted based on some food or a mass telegram: you've voted because you care about what I have to offer.
Vote for a smarter Assembly: VOTE FOR TINHAMPTON