The Last Stars
Research Thread
Wormhole to OOC
Wormhole to IC
SCIENCE CENTRAL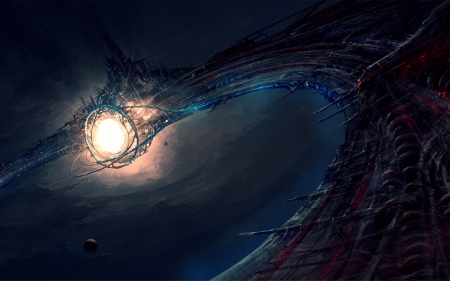 Leave a post here for each turn's research attempts.

Speedy response guaranteed!
Technologies are divided to 3 groups.
Physics
-
Weapons, Energy, Communication, Shielding, Research
Biotech
-
Food, Harmony, Habitability, Terraforming, Genetics
Engineering
-
Industry, Infrastructure, Terraforming, Weapons, Spacetech
They also come in tiers.
Tier I
(Industrial)
: 3 Techs per group, 20% odds.
Tier II
(Space Age)
: 3 Techs per group, 20% odds.
Tier III
(Nano)
: 2 Techs per group, 10% odds.
Tier IV
(Quantum)
: 2 Techs per group, 5% odds.
Tier V
(Enigmatic)
: 1 Techs per group, 2% odds.
Tier VI
(Transcendent)
: 1 Techs per group, 1% odds.
Total number of techs: 9+9+6+6+3+3 = 36
Only Tier 1 techs can be specifically selected for research.
RESEARCHING TECHS
- Each Research Colony conducts research independently.
- Each Turn They may select any tier 1 tech or 1 of the 3 technology groups and attempt to unlock the secrets of a technology. They then make one roll with a d100, and if they roll the % treshold or below, they discover the selected tier 1 technology or one random technology from the next available tier. The more advanced the technology, the smaller the odds.
- Each time a colony fails to research a technology, they add their current odds to the base chance and they will roll for that next turn (so a if a colony has 20% chance on turn 1 for a tech, it increases to 40% chance the next turn, then 60%, 80% and finally 100% on turn 5). Finally, each failed roll adds +1% to technology breakthrough chance. This roll is made 1 times per turn per faction. A breakthrough can find unique technologies which cannot be discovered from the tech tree or discover a technology 1-3 tiers ahead of your current level.