I feel like we've been here before...
First off, welcome to Nationstates! I've been informed by the sudden mass-influx of new nations far above our usual average spawn rate that a lot of you are new and probably wondering just what the big deal is around here. So here's a sort of quick-start guide that should hopefully help cover the basics. This is just scratching the surface; each section of the forum has advice threads pinned at the top with more in-depth information.
The Site Rules
- Please for the love of everything, give these a quick look. While the rules basically amount to "Don't be a dick," there are many behaviors that while acceptable elsewhere, are much less so here owing to the sometimes extremely heated nature of political discussions.
The Game
You have a nation. Every roughly 6 hours, you receive a new daily issue to decide on or dismiss entirely, and these will change your nation's stats. What issue you receive is decided at random from the list of issues your nation is eligible for.
You can find more information about daily issues in the Got Issues section of the forum.
Your nation is in a region. You can freely move your nation out of the "feeder" region you started in to almost any other region in the game.
There's quite a few of them
, so you're bound to find one that fits your preferences. If not,
you can create your own
! You can find a great deal more information on various in-game activities such as raiding and defending and regional politicking over in the
Gameplay
section of the forum.
The World Assembly
This is basically the game's equivalent to the real world United Nations. You don't have to be a member if you don't want to. It's split into two councils. The
General Assembly
which handles drafting and voting on international legislation, and the
Security Council
, which handles matters praising and condemning specific nations and regions for their conduct.
The... trading card game-?
One instance of
an April Fools gag
gone horribly right, you can also collect, buy, sell, and trade
collectible cards
of various nations. The card game is presently in its second season, and you can find out more information in
the Trading Cards
forum. Long story short: answer issues, get card packs, and then try to play the card market to collect ones you want. People have all sorts of collecting themes, from site staff to WA authors to "nations with cat flags." Honestly, I have no idea why this became so popular.
War?
Nationstates
does not
have a built in war system. Nationstates is largely a game of imagination and creative effort.
Players engage in a wide variety of roleplay
involving their nations, from wars, trade deals, character storylines, and even sports.
We have a team of volunteer mentors
who you can ask for assistance. Roleplaying on Nationstates really only has one main rule: You don't have to play with anybody you don't want to; so if somebody declares war on your for example, you do not have to accept it, and you can tell them you don't want to RP with them.
What about the rest of the forum?
Nationstates General
is our general discussion forum. Real world news, events, and politics are debated here. Please remember to keep it civil! You can also hang out and chat in the current iteration of
The Eternal Thread
.
Arts & Fiction
is the place to talk movies, video games, books, music, and so on. Some players will share their own original work here for discussion and critique as well. Again, please keep it civil!
Portal to the Multiverse
is our roleplaying board for any and all roleplays that don't involve your Nationstates nation. You'll find player-run RPs here based on comics, movies, anime, novels, totally original settings, and so on. You can
poke one of our P2TM Mentors
if you need some advice or have any questions.
Forum 7
is our really goofy, laid back section for word games and other tidbits that don't really fit anywhere else. Keep in mind that this is
not
a spam forum, though it does tend to have a more relaxed atmosphere than more other sections.
NS Sports
is for sports roleplay. More interested in your Messis than your Mechanoids or Marxism? Player-run RPs based on the world of sports can be found here. The 84th instalment of the
Nationstates World Cup
is currently in progress.
General advice
Really, when in doubt, lurk a bit and look at what other folks are doing to get a feel for the place. Once again, there are advice and information threads pinned in each section of the forums that can give you more in-depth information, and there are a lot of players who are generally willing to answer questions.
Once again, welcome to the madhouse, I hope you enjoy your stay!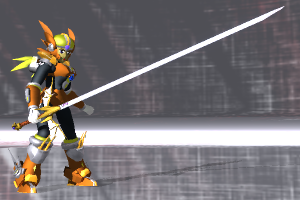 ~Evil Forum Empress Rep Prod the Ninja Admin
~She who wields the Banhammer; master of the mighty moderation no-dachi

Kiritateru Teikoku