Communism... its always been an ideology which at some point began rising and falling. The Soviet Union's fall in 1991 was a moment when peace was for once possible in a changing world. However, peace never lasts forever and the world wasn't prepared for an unprecedented crisis.
It all started in France. A beautiful country ripe for the revolution which became apparent in 2026 when the French President was gunned down and the red banner of Belnegon rose.
France left NATO right away but NATO didn't know this was only just the beginning of a series of revolutions in Countries which would eventually dominate European Politics in one way or the Other. NATO and the EU collapsed following Belgium's fall to France.
UK Prime Minister August Tommy: Good Day Sir as we all know our sovereignties are threatened by those damned Communists down in Europe and Norway of course so I'm proposing a temporary state known as The Coalition between us so we can unite against the communist threat.
Irish President Donald O'Connell: I see but our nations don't have a very good history together are you sure this is a good idea
August: Yes I'm sure. This was already agreed on by the English Parliament because of the threat and its severity.
O'Connell: Alright ill agree but will this union have equal representation of all the peoples in our nation.
August: yes all people are made equal in this union.
O'Connell: alright then it's a deal
Both Leaders handshake and leave the Irish Capital Building.
The Coalition formed a Union between Ireland and Great Britain meant to oppose the spread of communism mainly because communism surrounds the nations.
The French Leader has a meeting with all communist leaders.
Jorge Laman: Good Morning comrades as we all are worried about the formation of the Coalition is worrying we have a major opposition against us.
Armando Santos: Yes we see but we cant invade them there navy is always powerful
Guiseppe Giovanni: Why not form an Alliance of our own
Leif Tongs: sure that's a good idea
Rech Mazovski: alright but will this represents all forms of Communism even Minarcho-Communism
All of Them: Yes
Al Sadim: I would also like to join this alliance of communes the threat of having Capitalist pigs surrounding me is too much to bear
Jorge: all in agreement?
All of Them: yes
Jorge: then it is settled we shall form the Alliance of Communes
A Communist alliance known as the Alliance of Communes formed between all Communist Nations in Europe and the Middle East. Now with Europe on the Brink of War nations begin taking sides in this crisis.
The Coalition calls upon republics to save the continent from collapsing while the AC calls upon Communist Nations to help spread the true Revolution.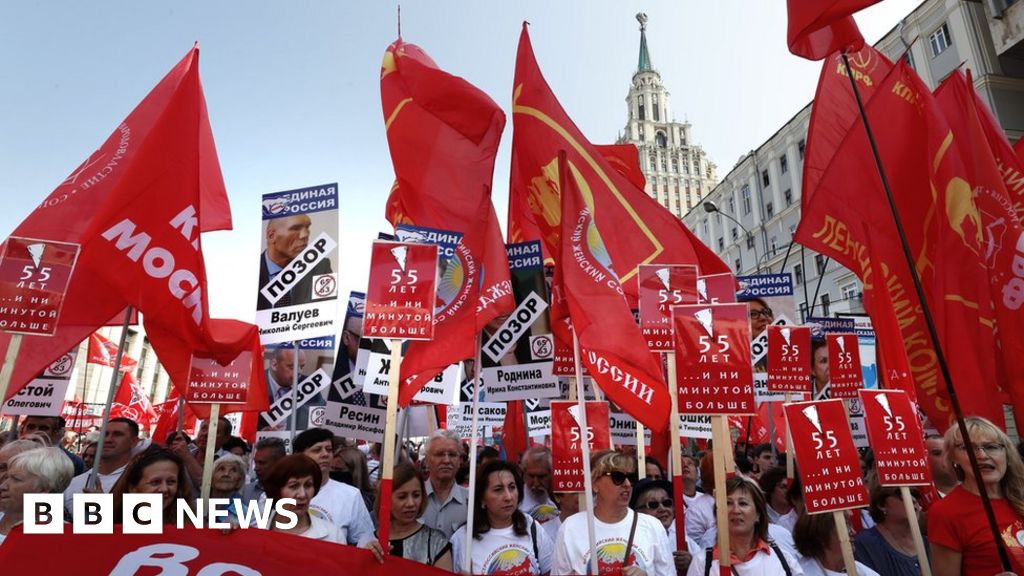 Russian Protests
Out of Roleplay: If this gets enough activity i will use the map as a constantly updating cinematic map.
Rules
Rule 1: If you want to be a nation tell me the location
Rule 2: Dont ask to join the Coalition ask to form an alliance with it
Rule 3: If your a British Nation you can roleplay as the Coalition this also applies for Ireland
Rule 4: Im Belnegon Francia so dont try to take France unless
Rule 5: if you want to start a rebellion you must give me all the info about it
Name:
Ideology:
Location:
Casus Belli:
Leader:
Flag:
thats the template for rebellion
Rule 6: Dont sockpuppet
Rule 7: Dont Spam I dont want this banned because some person decides to spam offensives
Rule 8: You can also be any of the other Communes in the map which are colored but you must use there names No Goofy Names some realism seriously
Rule 9: Ask me before you form your own Commune outside of Europe because then i wont understand anything about it
Rule 10: Also if your an alternate ideology which isnt Democracy or Communism please tell me what it is so I can give you a color on the map
Rule 11: Eventually i will try to get other continents but dont rush me for that stuff i get angry fast with that
Rule 12: Dont give me maps just pick a country and thats it
Rule 13: if your a rebellion in a NPC you can automatically gain independence but you must still follow the template above Rebellions which require work are in colored nations
Rule 14: Dont curse i dont know if Cursing is also forbidden in here
Rule 15: No Sci-Fi Technology
Rule 16: This is Modern Day so no Past Tech unless your severely poor
Rule 17: No Alien Nations
Rule 18: No Fictional Ethnicities
Rule 19: No Atlantis
Rule 20: No Mythology at all
Rule 21: 21 oof
Rule 22: Dont cry if your country is taken leave or be another country
Rule 23: And also Dont cry if your country is invaded its a game
Rule 24: Dont be overpowered the maximum army that you can use is 2M even if your defense forces are higher than that
Final Rule 25: Dont use memes in war seriously just be a normal country darn it
Thats it lets see how this goes