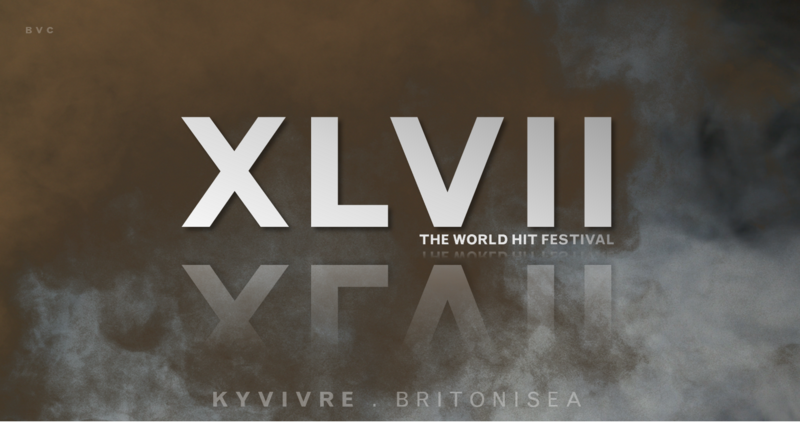 WELCOME TO THE 47TH WORLD HIT FESTIVAL DRAFT THREAD
Kyvivre, Britonisea
---
WHF NETWORK - OOC THREAD - IC THREAD
---
These dates are only provisional and are subject to change;
The Official Draft Thread Opens -

14th July 2019, 21:00 GMT


Sign Ups for the 43rd World Hit Festival Close -

27th July 2019, 00:00 GMT


Draft Thread Closes, 24 hours to make last changes -

28th July 2019, 23:00 GMT


LIVE Draws and Running Order -

28th July 2019, 23:10 GMT


Voting lines Opens, the IC Thread is Available -

29th July 2019, 23:00 GMT

(Voting for JWHF6 Bids Opens!)


Voting lines Closes -

4th August 2019, 21:00 GMT

(Voting for JWHF6 Bids Closes!)


Results Day 1 -

5th August 2019, 22:00 GMT


Results Day 2 -

6th August 2019, 22:00 GMT


Results Day 3 -

7th August 2019, 22:00 GMT


Results Day 4 -

8th August 2019, 22:00 GMT


Results Day 5 -

9th August 2019, 22:00 GMT
Important Information:
As written by Kalosia for WHF26:
The host (Britonisea) reserves the right to make alterations to your RP when copying it over to the IC thread. However, these alterations will be limited to cleaning up the formatting as well as adding (not deleting) RP regarding the situation in the arena (i.e. how the audience reacted). Substantial/major alterations will not be made without written permission, and any further changes to an entry within the IC thread will only be done upon written request by the user behind it, and with host discretion.
This also includes audience reactions at the end of the entry...
Helping Your Host:
I am most probably going to use my own formatting for everybody's entry, to make it look uniform, which has been done in other editions, my previous edition of hosting included.
I would appreciate if you could keep your formatting of your entry very simple (just text and the 'BOX' tag would be fantastic, no need for colours, bold, italics and underlining - unless they are keys or backing singers etc).
You can align everything to the centre if you want to keep in neat, but it would help me very much to keep it quite minimalist. If you don't though, it doesn't matter.
WIP Entries:
It would also help a lot if you put a "WIP" or Work In Progress sign somewhere obvious, preferably in the subject or at the top of your post if you don't want me to notice that as finished (but this will not come in to play by 29 July 2019)...
What is a Complete Entry?:
A complete entry, by technical definition, is an entry on the draft thread with a usable tune and a complete set of lyrics (all stanzas, verses, and etc. covered). Which means, I can transfer a post with just pure lyrics onto the IC thread and mark it as a complete entry. However, I encourage all nations to put in RP to your entries. It makes the entry look far more complete than just lyrics on the page, and while it won't guarantee higher points, it will signal to the WHF community that you are putting in effort than just beyond lyrics. However, I understand that time is a crunch (I once was in that same position myself). What will not be transferred is an entry with incomplete lyrics or just a header.
Headers:
Well, below you will be able to find a format of a very, very simple header that will help me in the long run.
Reminding You and Miscellany
Nations who have expressed interest to participate will receive a telegram 24-48 hours before the Draft Thread closes. Also, nations that are yet to vote will receive a telegram 24-48 hours before the Voting Lines close.
The IC information is below...