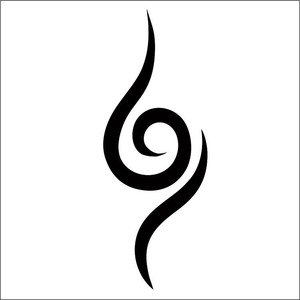 "Lord Hokage, I respectfully ask that you reconsider." A cloaked figure with an obscured face genuflected. The Hokage's pipe swirled smoke around the room.
"Souma, you have always served Konoha. Now, your village calls upon your in service once more, and you question the decision? It is unlike you."
"Lord Hokage, you have read the reports-"
"And I know you. You will not fail." The Hokage took a long inhale from his pipe.
---
Souma grimaced as he left the Hokage's office, his cloak and mask hidden in his knapsack. Even though most familiar with him had reason to suspect he was a member of the ANBU, he always hid his identity. It was a habit. As he walked through the streets of the village, he considered the files given to him based around his new squad.
They may be strong, but they are hardly ready.
He inhaled once more and stared into the sky.
I'll have to call her. See if she has the clearance.
He continued to his room.
"Oh yeah. I should probably drop a note for each of them." He chuckled to himself, rubbing the back of his head in embarrassment, then disappearing into the night once more. Each member would find a note somewhere in their home the next morning.
Report to the cliff northeast of the village with the stone that curves to a 60 degree angle at the top.
When read, the note will burn into ash immediately.