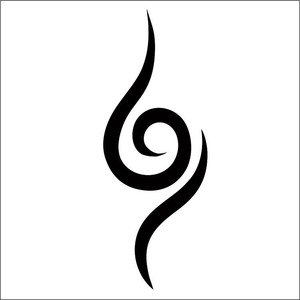 Welcome to Konoha...
A vibrant village, located in the Great Land of Fire, The Village Hidden in the Leaves, and one of the Five Great Shinobi Villages. The village is home to many vibrant locations, from the Kage Rock, featuring the past faces of the Kage, the powerful leader of the village, watching over us to your favorite ramen stand. The people of the Hidden Leaf are strong, and they have good reason to be. Between the cataclysm of the great tailed beast attack, and the failed coup by the Uchiha clan, they have endured enough. Luckily, many have taken the call to become ninja, and protect the village and the surrounding Land of Fire in its darkest hours.
For most small civil and domestic matters in the day to day operation of the village, the Konoha Police Department, still rebuilding after the fall of the Uchiha, can handle. There exist threats near and far however that fall out of the scope of the mission statement of the Konoha Police. These threats are eliminated by the secretive ANBU Corps. The ANBU are highly skilled ninja, hand-picked by the Hokage himself to serve in squads that range in their numbers and expertise, from assassination to espionage.
You have been selected, either reassigned from another squad or handpicked by the Hokage, to serve in a newly formed squad.
Rules
Respect. Respect your fellow shinobi. Respect the rules of the forum Respect your OP and CO-OPs.
No Jinchuriki for plot reasons.
No Sharingan-users for plot reasons.
Be mindful of your power level. More power comes with more scrutiny towards you application.
No one below the age of 13, but I will remind you that typically ANBU are older than the typical genin. I'm expecting late teens to late twenties, but extremes do exist.
Post quality is a must. Please include at least four lines, and attempt proper grammar.

Hey! I'm Aid. A few notes from me about the plot and the roleplay; what to expect and what experience we're tailoring. Firstly, this is intending to be a mostly story driven and scaled down story revolving around a single squad. I'm looking for 5-7 concurrent members for the team. While I'll be reviewing apps for other characters in the roleplay, I will tell you that applications that exist outside of the scope of the roleplay's focus will be given a lot of scrutiny and will not receive as much OP support. That being said, a good idea is a good idea. Additionally, while I will be reusing some of the cast of the anime, most of the main roster should be expected to not be around. Alternate timeline, with the branch off point being the attack of the Ninetales on Konoha.
Discord:
https://discord.gg/CwUFT7b