For all accepted players - The Rp is up. Visit it here:
IC Thread
---
Waterstad Borough view from the Ocean
The RP plays off in The Republic of Port Ember, Port Ember Megalopolis, Waterstad Borough.
Port Ember Megalopolis is a gigantic city, consisting out of 7 Boroughs. Each Borough is basically an independant large city. All 7 combined makes up the unified Port Ember Megalopolis. This RP plays off solely in the Waterstad Borough (the Megalopolis is just too large to play everywhere - but you can still day visit the other boroughs. Its not off limits.)
Brief background on the other Boroughs:
1.
Waterstad Borough:
Southern tip of the city. Full details below.
2.
Lilly Black Borough:
Borders the Waterstad Borough in the north. Its geographically the center of the Megalopolis. The entire Republic's government is officed here. This is where politicians and government officials lives and works generally.
3.
Gold Coast Borough:
West of the Waterstad Borough. The financial center of the Megalopolis, and home of the Stock Exchange (Skatkus Lane). Known for its modern high tech skyscrapers and filthy rich people, with their mansions and yacht clubs.
4.
Musk Borough:
Northwest of the Waterstad Borough. Center of technology and academics. Home to world class universities and research labs.
5.
Greenfields Borough:
North of Lilly Black Borough (does not border Waterstad Borough Directly). Home to many zoo's, nature conservation ranches, musuems, concert halls, art galleries, theaters, nature parks and film studios. Known as the cultural capital of the city.
6.
Fiesta Borough:
Situated north east of Lilly Black Borough (does not border Waterstad Borough Directly). Home to many nightclubs, pubs, bars, beer gardens, massive casinos, world class hotels; radio statios, tv stations, print media industries, news industries and film studios. Known as the entertainment capital of the city.
7.
Basket Borough:
Situated east of Waterstad Borough. Home to many fisheries, shipyards and many factory farms. Known as the food capital of the city.
---
WATERSTAD BOROUGH - MAIN INDUSTRIES
Port Ember Docks:
The Port Ember Docks is one of the largest and busiest ports in the world. It contains a Passenger Terminal, Cruise Liner Teminal, Marina Terminal, Dry Freight Terminal and Liquid Freight Terminal. There is always work for persons lookong for some honest but hard work here. The city is proud of the Docks, as its the heartbeat of the nation and the main source of the countries wealth.
Gudfrey's Trading Company Head Office
Inport/Export Companies:
Many Inport/Export Companies maintains offices and warehouses around the Borough, the biggest and most successfull being Gudfrey's Trading Company. With free market trade being the staple industry, there is always work available.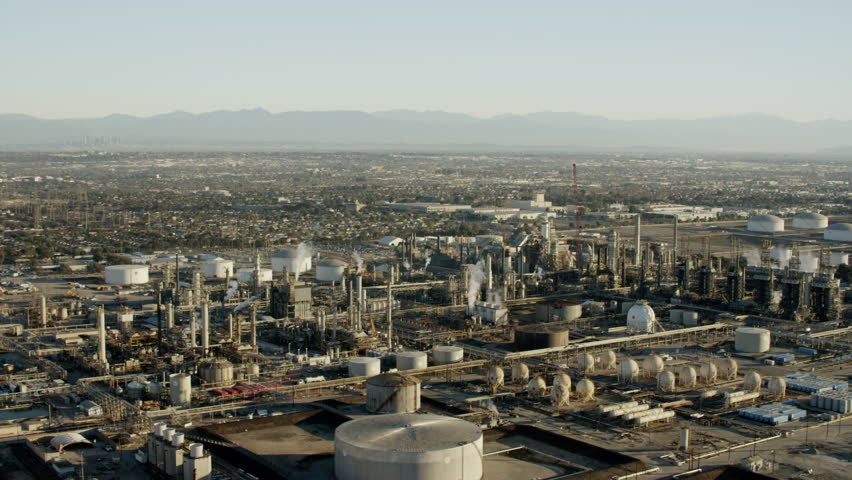 Factories:
East of the Docks is a large Industrial Centre, with over 500 privately owned factories producing all kinds of products. Again work is plenty.
Shipyards:
Several shipyards is located around the coast, largest being Umberlee Shipyards. Again work is plenty - and is seen as an honourable way to make a living, owing to the rich maritime history of the nation.
Grand Bazaar:
The Grand Bazaar is a massive open air market where any person may sell any product or service imaginable. A stall is hired by the Bazaar owner on a month to month basis. One of the favourite places to go to for most citizens.
---
WATERSTAD BOROUGH - PLACES TO LIVE
There is wide variety of places to live, and renting or buying property is available.
- High Rise Apartments. To the west of the docks is the
Morté Neighbourhood
, known for its many high rise apartments. A bit crowded and busy but veey affordable.
- Suburbia. To the north of the docks is many suburban neighbourhoods, collectively known as the Suburbia. Houses range from low to high class, with a small amount of manors situated here.
- Upperdeck is a 4 star hotel with a maritime theme. Very popular with traveling businessmen.
- The Wheelhouse Hotel is a 3 star hotel with a standard motel theme. Affordable and popular.
WATERSTAD BOROUGH - TRANSPORT
- The city has an effective highway system with no speed laws.
- The city has a Bullet Train Subway system servicing most major parts of the borough and can be used to travel to another borough.
- The borough has an effective free to use public bus system.
- Taxi services are plenty and is all licensed and painted in a bright green colour.
- The Fubar system is higly active and affordable (Think Uber)
- Waterstad International is an international airport situated in the Borough.
- Walking, skateboarding and cycling is also a popular means of transport.
WATERSTAD BOROUGH - GOVERNMENT SERVICES
- The Port Ember Police Sevice (PEPS) has three large stations in the Borough.
- The Port Ember Fire Department (PEFD) has three large Fire Station in the Borough.
- The Barnard Memorial Hospital is a large state funded public hospital in the borough.
- The Waterstad Borough Muncipality is the local government offices. They can assist persons looking for work and sets up people looking for residence.
WATERSTAD BOROUGH - ENTERTAINMENT
- O'Malley's Tavern is a popular local tavern which is open 24 hours a day. Live music is played at night. Fist fights is commonplace.
- The Malibu is a popular large nightclub which is open during nightime from 8pm to 6am daily. Alcohol and drugs are sold freely. Popular amongst the young crowd.
- Lollipop Gentlemans Club is a popular stripclub. The owner, Johnny Azula is rumoured to be part of the underworld as a crime boss.
- Ramzerz Restuarant is the hottest reatuarant in the borough and requires booked reservations. Famous amongst the wealthy citizens.
- Empire Mall is a large 800 store upmarket mall, with all imaginable stores, cinimas and an ice ring.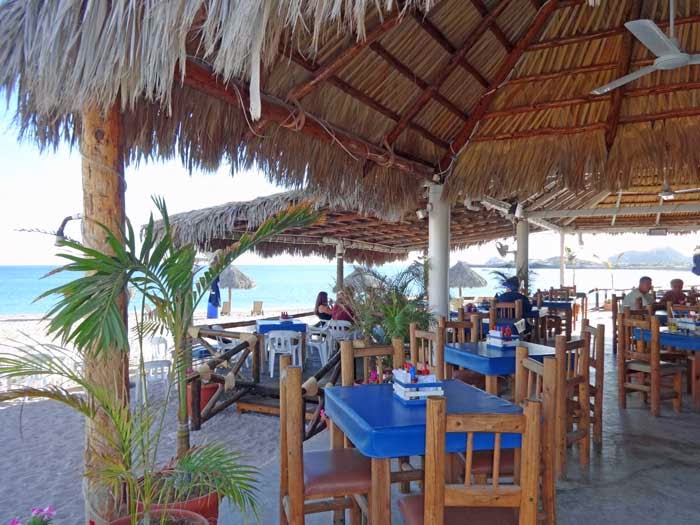 - The Cutlass is a beachfront restaurant placed on the beach near the harbor. Popular breakfast venue, and afternoon coctail venue.
- Paradizo Beach is the most popular of the many Waterstad beaches. The whole stretch of this 20 kilometer long beach is public property, making it easy to stroll from hotel to hotel regardless of where you book an overnight. All in one afternoon, you can grab lunch at an ocean-side restaurant, stumble into a volleyball game with locals, take Jet Skis out further down the beach, and top it off with some snorkeling in Cemetery Reef, known for its rocky formations prime for sea life habitat.
- Grand Bazaar has been mentioned. Very famous marketplace with live bands and other street performers.
-
- The Boneyard is located just outside the Industrial Quarter and contains the largest collection of used mechanics on the entire island, with a collection varying between aircraft, cars, tanks, motorcycles and more.
WATERSTAD BOROUGH - LAW ENFORCEMENT
The PEPS is an effective well funded police force. Laws are liberal in the country, with all drugs legal and any item imaginable are allowed to be bought or sold. Violent crime is however taken seriously by the police. A person may however cary firearms in public. The police may force any citizen to remove a firearm from the public if they deem it so.
Culture
- Most citizens maked a good living here. Even "poor" people can afford a simple house and even possibly a car.
- The citizens (NPC's) is the standard westernised labourer with a hint of irish stereotype characters. The work hard, party even harder, and loves a good fist brawl.
- The city is always busy and its truly "a city that never sleeps".
OOC RULES
- Okay so this is a very open world free social RP. You can do whatever you want with whomever you want (maintaining forum rules offcourse).
- I as OP maintain the right to play any NPC, whether they are planned or random to interact with your character. You may also interact with a random NPC which you can invent on the spot. Its a large city after all.
- The local muncipality can be contacted for work or accomodation.
- When you post, your first line must be Bolded, stating your location and character name.
- i will every now and then post a post im coloured font. This is news or such which affects the entire city. Weather for example.
- As mentioned this is a large city. Feel free to TG me to add extra locations. Im up for expansion.
APPLICATIONS
In order to play you must be accepted by me via your application:
Code: Select all

[b]Full Name & Surname:[/b]
[b]Age:[/b]
[b]Gender:[/b]
[b]Nationality:[/b]
[b]Country of Birth:[/b]
[b]Occupation:[/b]
[b]Bio:[/b]
Please add photo..