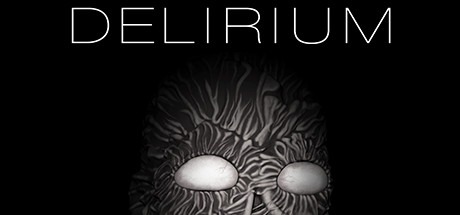 A different kind of Meta RP by Talchyon
"I wanted more from you than you even had. How does a man fall so hard and become
so blind.
Is it because of a darkness inside of you,
That somehow blinds me?
Now I swim in puddles of madness.
Never completely immersed,
But covered none the less."

- "Puddles of Madness" by Cordell Rich
---
"Welcome to Aurora Grove Psychiatric Institution. The patients of this hospital receive quality care for their mental health needs. Restoration of the mentally troubled individual to society is our number one goal. We value safety for all our patients. Treatments are fair, balanced, and always given for the patients' best interests. Our physicians integrate practiced therapy with state of the art technology to give our patients the best care possible. It's a challenge to care for those you love when they are not their usual self. Let us help."




- from the Aurora Grove Psychiatric Institution brochure.
What this RP is about:
You are one of the patients of Aurora Grove Psychiatric Institution, a mental health facility located on the outskirts of Denver, Colorado. You don't know how long you've been here. You may not even remember who brought you in the first place. But you are here for help. Or at least, so they say.

In reality, however, you have abilities beyond what is normal. You think these abilities are beyond what is normal. What's "normal" isn't always clear. The medicine you take regularly is supposed to help with that.

Here at Aurora Grove, you regularly take part in group therapy and individual therapy from trained psychiatrists. Those who do well in the therapy get rewarded by trips outdoors in the sunshine. Those who don't do well... well, let's just say that the doctors and nurses always strive for their patients to advance in their treatment.

Yet, there are some times when you have disturbing memories. Memories of another life, memories that are repressed but sometimes bubble to the surface. Memories of heroism. Self-sacrifice for the greater good. Battles. Sometimes tragic losses. It's all very unclear, and the doctors assure you these are just imaginary, and in due time you won't be troubled by these false memories. But they seem so real. As if they truly happened.

There are also memories of others. Mostly, other former patients. You were sure you remembered a certain other person in your therapy session. What was it, weeks ago? You've kind of lost track of time here. But even though you think you remember that person, now that person is gone. And the doctors are calmly reassuring you that it was all imaginary. That person wasn't real, as the psychiatrist peacefully explains. It's part of your condition that you only think that. But you're getting better. You're making daily progress. That's what the doctors say.

You can only hope they're right. Because, why would they lie to you?
RP Setting and Other Details
Hey guys! This is Talchyon. Thanks for checking out my RP. Hope you like it and want to join.
Ok, so this is a meta-story about super-powered people. But it's not your typical superhero story. Most superhero stories are about the good guys vs. the bad guys. The bad guys are doing something evil, and the good guys have to stop them. Whether it's a team or an individual, that's generally what it comes down to. Powers blast, and you get some pretty awesome fight scenes.
Delirium

is going to be different.
First

, the lines are really thin between who is the good guy and who is the bad guy. That's because your character probably knows only snippets of his or her backstory, with occasional flashbacks of their lives before coming to Aurora Grove.




Second

, the powers your character has are muted. Right now the medication you are taking is hindering powers. They can still be used. But not to their fullest extent. A person who is super strong will still retain some of their strength - but maybe 10% at most. A fire generator can still make flames, but can't set himself on fire, and may only be able to make a flame the size of three cigarette lighters together. That's how things begin here, anyway.




Third

, due to the medication and other treatments your character has been taking, conscious use of powers is out of control. That means, there can and will be times when your character's subconscious kicks in, operates the power, without your character realizing it. Or wanting it. It may happen when your character is asleep, or outside, or eating lunch. There will be times, however, when your character

can

consciously use his or her powers. I'll leave that up to you the player to decide how often and when.




Fourth,

Delirium

is more of a mystery RP than a superhero combat RP. What is this place? What's going on behind the scenes? Why are your characters here? And more importantly... can your character survive and get real help when everyone and everything is messing with your character's mind?




Fifth,

That said, I do expect some fights to occur. What would a superhero RP be without them? But, consider that whenever fights happen (and they will), powers will be at about 10-15% of what your character would normally have. Also, the staff of Aurora Grove has a strict discipline policy for patients who get out of line. Just be warned.




Finally,

You might consider powers for your characters that are not all combat oriented. Something tells me that in this RP, some of the standard powers you might normally see in a meta RP may not be as valuable. Be creative. Think outside the box. Certain powers may help you figure out the mystery better than others.
Rules:
The following RP rules are in place, namely...
General RP rules apply. Keep it PG-13 at least. No gore, no sex, nothing like that. You know the drill.


My word as OP is final. Pretty standard, really.


No aliens, witches, vampires, the undead, that sort of thing. This is strictly human with superpowers.


Your character does not have to have meta powers. It's preferred, but it's your character. And if you want to RP a normal joe, I'm ok with it. But patients only, please. The OP reserves the right to play all the staff of the Aurora Grove Psychiatric Institution.


These powers are restricted and forbidden:


-Any

kind of time warp or manipulation (with the exception of a person who can freeze someone in time for about five minutes normally.)


-Any

form of mind control.


-Mind

blocks and psionic shields.


When you make an app, make powers as normal (with normal meta RP limitations and drawbacks).

I as the OP (or any Co-OP if I have one) will come up with what the limitations on your powers are due to the medicines and treatments your character is taking.



Please no one-liner posts.


We will have a Discord channel. It is strongly encouraged that you participate on Discord, but you are not required to do so if you do not wish. It just makes planning out co-writes a lot easier.


Please let me know here on OOC or on Discord if you have to be gone for a few days or so.


Multiple characters are allowed. As many as you can realistically handle is fine with me.


Have fun and try to post as you can. Some weeks are going to be better than others, for me as well. Remember, real life matters more.
Character App Sheet:
Character Sheet
Please delete everything in parentheses after filling out the character sheet for cleanliness' sake.
Code: Select all

[floatright][img](Put%20image%20link%20here)[/img][/floatright]

[b]First Name:[/b] (You may or may not have a last name. One can be assigned to you if you don't have one).
[b]Age:[/b]
[b]Sex:[/b]
[b]Height, Weight, Build:[/b]

[b]Personality:[/b]
[b]Bio:[/b] (Instead of a normal bio, here write 2 or 3 memories your character still has, as descriptions of sensations more than anything else. Please write each as a paragraph. The rest of your character's backstory? We'll discover some more on the way. If you're lucky.)

[b]Powers / Abilities:[/b] (Up to 3 or 4).

[b]Realistic Power Drawbacks:[/b]

[i]OP to decide on effects medications will have on powers[/i]

[b]Fears:[/b]
[b]Stance towards authority figures:[/b]
[b]Other Medical Issues [Optional]:[/b]
[b]Psychological disorders [Optional]:[/b]

[b]Miscellaneous (anything else you'd like to add):[/b]
[b]RP Examples:[/b]

Leave for easy character finding: Sizzlean