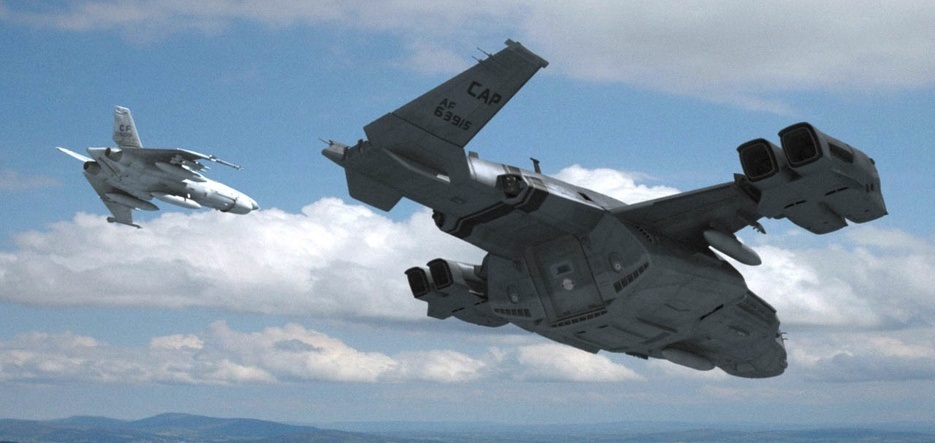 ---
---
Chapter 1: The Plot of the Mastermind
They were getting close now: just a few more minutes and the next class of Novum Saeculum would be touching down. "I think we have a good bunch this year." "You say that every year, William," Grey said with a bit of a chuckle. "Maybe," The mountain of a man said with a rumble that indicated he was amused. "But how often am I wrong? What I want to know is, why do you make me wear these monkey suits, Edwin?" Paladin asked while struggling to tie his tie. "The first impression you make with new students in important. You need to show strength; let them know that you're in charge."
Paladin rolled his eyes and continued to be thwarted by the strip of cloth. "You look fine, Mr. Nantz," Heather said as she and Jacob joined the men on the School's front porch. When she saw Willaim's plight she motioned for him to bend down. He tried to protest, but a stern look from the engineer cut him off. With a sigh, He relented, and Heather quickly fixed the tie. "Thank you." He said with a genuine smile. "You are welcome. And Mr. Holland is right, you should look nice on the students' first day, don't you think, Jacob," She asked her Husband who looking at his phone off to the side. "Sure, but I'll stick to shorts and a T-shirt. Where's Aubry and John?"
"Late. Again." Grey said with a huff as he glanced at his watch. "I've never been late a day in my life." A voice called out as John came out of the house and stood next to Grey. "Where's your suit?" "Uh, I lost it."
"How did you lose the bloody thing? I left it on your bed!" John shrugged. "I don't know, but I'm really old. Maybe it slipped my mind." Edwin rolled his eyes, "You're going to outlive us all, your memory isn't going anywhere anytime soon." John shrugged in an exaggerated manner, and Aubry snuck in to stand next to Jacob and Heather. "Stop bickering you two. The students are here," Paladin said gesturing to the Argus dropship approaching the landing area, a concrete square a few hundred feet in front of the main building.
---
Joseph squinted as the dropship's rear ramp lowered, pouring sunlight into the relatively dark ship. He shielded his face with his hands and followed an Argus agent down the ramp and began making his way to the very large house in the distance. He had seen pictures of the Island, but it looked even better now that he was here. A good-sized pond shimmered to his right, and in the distance, he saw forest-covered hills. Joseph had kept to himself for most of the flight, giving a quick smile or hello when he had to. The other students seemed nice; some a little too overenthusiastic for his taste.
The herd of students finally made it to the front of the house where the staff was waiting for them. Their escorting agent gave a salute as he headed back to the ship. There was no going back now.
"Students, welcome to the Novum Saeculum Academy. I am Edwin Holland, and I will be one of your instructors during your time here. I am sure you all recognize the man to my left; Your Headmaster Willam Nantz, better known as Paladin." The Headmaster gave a friendly smile and wave, but let Grey continue the welcome. "To my right is John Smith who you can go to at any time with any concern you may face during your time here, and standing next to Mr. Nantz we have Richard Weinkauf, also known as The Artisan, and Aubry Wall. They teach matters including combat preparedness, and combat training respectively. And to my far left, you have Mr. and Mrs. Gross. Mr. Gross is our resident doctor, and Mrs. Gross can repair anything you take to her."
"We, of course, have a set of rules you will be expected to keep in mind at all times. Most of them are common sense: don't injure classmates or damage school property, maintain reasonable dress etiquette, don't skip instruction periods, and don't disobey the Staff. That last rule can save your life, especially with the unique risks you will be exposed to. For the complete list of rules, you can refer to your student handbook waiting for you in your rooms. You have been paired up with a roommate, and your rooms are listed on the sheet Mr. Smith is holding." John held up the piece of paper in question.
"For today, all you are expected to do is become acquainted with your classmates and the Academy grounds. Feel free to explore, but I hope you are hungry; Mr. Nantz will be firing up the grill in the backyard next to the pool area for a welcome cookout. We have high expectations for you all. You represent the future heroes of the world. If you give this school your full effort, we guarantee you we can prepare you for the trials you will face. On behalf of Mr. Nantz and the rest of the Staff: Welcome to the Novum Saeculum Academy!"
The staff applauded the students before they began to disperse and file back inside the house. John stepped forward, holding the rooming assignments. "As Grey said, I am John Smith, but please just call me John; Mr. Smith makes me feel old. i have your room numbers so please come up, one at a time," he added quickly, "and I'll point you in the right direction." Joseph walked up the stairs to the porch, and John stuck his hand out. "Hello, and you are?"
"Joseph Decker." He replied shaking the man's hand.
"Ah, Mr. Decker, you have room 3. Go through the main living room and you'll see a set of stairs on your left. Go up the stairs and it will be marked on the right hand of the hallway."
"Thanks," he replied as he re-shouldered his bag and started toward his room.