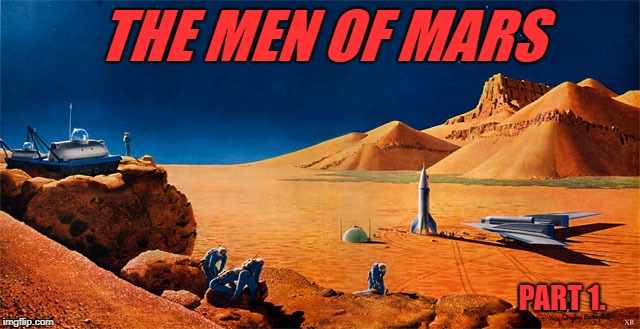 ---
OP:
Joohan
IC:
Coming soon
Map
:
Yet to be updated
---

"

Given time and isolation, any culture ( being human or animal ) will develop independent patterns differing from their original offshoot. Within only a few generations, the isolated culture would be completely unrecognizable to it's original fore bearers.

" - Dr. Marx Schacter, 1871
World War two was the single most destructive conflict in human history. Over the course of six years, more than fifty million people would be killed, two continents would be devastated, and the specter of atomic annihilation would be unleashed upon the world. The greatest conflict in human history had ushered a new dogma for the modern era -
mankind is capable of anything
. A double edged phrase. Though millions were slew in the wake of titanic war machines, unexpected advancements were found. Technologies crafted in martial ire would be re-thought of and applied to lifting up of fellow man. Over the ruins and dust of a blood soaked earth would be built the foundations for the modern era. So, in the culmination of mankind's post war efforts, on October 4th, 1957, Iodka 1, the first ship bearing human colonists, would make landfall upon the red planet. The next forty three years would be filled with a gluttony felt across the void of space by all those who called themselves human. The hungry nations of earth would send their booming populations mars bound in search of wealth and resources, and the would be colonials went willingly for the same reason. The pristine and virgin state of Mars would be polluted by the ambitions of men: the poles would be melted for water, the sky filled with industrial greenhouse gas, and the sands pushed back to dig mines. As man's numbers turned from thousands to millions he erected cities to hoard his treasures. The Men of Mars found themselves placed upon the red planet by destiny - bound for riches and splendor. However, this destiny would become somewhat dubious following November 11th, 2000. For weeks, the nations of Earth sent out communications all seeming to revolve around a conflict in the nation of Turkey. As the weeks progressed, so to did agitation in the messages - until one day, the messages stopped . When the Men of Mars stopped hearing the messages of home, they looked out across the vastness of space towards their mother planet. What they saw was not the birthplace of humanity, only the clouded, radioactive, and lifeless hulk of a place they once called home. The Martian destiny was suddenly burned away in atomic fire, and for the men of Mars, the only path now left was through the lifeless deserts of the red planet...
---
The Men of Mars Prt. 1
-
Explanation
Following the end of the second world war humanity made rapid developments in technology - specifically those centered around rocketry and mathematics. These sudden miraculous developments allowed for the first colonies to be established upon Mars by the year 1957. For the next forty three years, fifteen different nations would directly set up thousands of outposts and settlements upon the Martian surface ( these fifteen nations in turn representing all eighty nations fully involved in the colonization of Mars ). Over that forty three year period millions of people would flock to the planet in search of riches or a new life. The plundering of Mars's resources attracted the investments of every affluent nation state on Earth. In exchange for food, water, and other organic material, the martian colonists would send back the boon of their Martian resource harvests. This arrangement worked well until November 11th, 2000 when a civil war in Turkey would be the flash point for nuclear war between the Warsaw Pact and Nato. Suddenly, 150 million people were stranded upon Mars. 200 earth years has passed since the destruction of Earth, and in that time the men of mars have changed dramatically from their fore bearers - culturally, politically, economically - all to survive their new harsh world. We shall play the civilizations which have risen up upon Mars since that time.
---
Rules

1

. General NS rules

2.

Though there is no set method for time progression, please keep other players into consideration. If are currently in the middle of an important action, do not make a substantial skip into the future. Try and keep it all modest. My posts will act as a kind of marker for the rest of you.

3.

Your actions, IC, should merit logical follow up. Your actions prior to something should be forth telling of said action. You will not go from your personal army just chilling out on Tuesday, to them mounting a full on invasion of the county over on Wednesday. Preparation is key and must be shown in your posts.

4.

Prior to the Earth being destroyed by nukes, culture had sort of stagnated around the 50's early 60's. What is more, with the advent of new technologies and resources from Mars, the cold war never ended between NATO and the Warsaw Pact. Your civilization is free to have diverged from Earth culture since the year 2000 in what ever ( logical ) way you please, but keep this in mind when referencing to prior eras.

5.

Poor grammar and spelling will be grounds to reject an applicants app or kick a player from the game. You will be warned before hand and advised to improve, but this may be the only warning given.

6.

No nukes - absolutely none. For starters, lore wise, atomic weapons were never brought to Mars ( nor any military equipment outside of small arms ). You may be able to use other WMD's, but you should get approval from the OP or a CO-OP first.

7.

Place 101 at the bottom of your app in order to show that you have read the rules. If you fail to do this, your presence will be ignored until this is completed.
---
Mars is a desert. A giant desert. Really hot in the day, really cold at night. Now, due to terraforming efforts over the 43 years of colonization it is not as hostile as it was prior to humanity. People can survive upon the surface of Mars without specialized equipment. There are fresh water sources. In regards to fresh water, this point is extremely important. Fresh water is scarce on Mars. The melting of the martian poles did not give the colonists as much fresh water as they had hoped. As the waters rushed in from the north and the south it picked up millions of tons of toxic and poisonous materials along the way. The two giant seas found upon the map are toxic and completely devoid of life. The only settlements which are found along their coasts are those with extensive desalinization programs. The only true fresh water sources are the rivers of Mars, of which there are a few dozen ( the larger being shown on the map ). It is along these riverbanks that vegetation can grow freely without human assistance. The vegetation found upon Mars resembles those once found in Earth deserts - cacti, watermelons, various peppers, some long grass, Joshua trees, etc. In terms of wildlife there is little. Cats, rats, and dogs which were brought over by early colonials have been known to go feral in the Martian wild, as well as some species of fish having been known to escape from their aquaculture's into the fresh water areas of mars. In terms of insects, there exists only four species of pollinating bee. Bees were brought over to help with the pollination of agricultural products. It does not rain on Mars - ever. Those civilizations which are not directly bordering a fresh water source or have a desalinization plant next to one of the seas, is dependent upon piping in their water from friendly neighboring states. Growing seasons last all year round on Mars. In terms of the length of day, good news, it's only an hour longer than that of Earth.
---
---
Martian Civilization App
Code: Select all

[align=center][b][size=150]Civilization App[/size][/b]
( delete all parentheses )

[b]Name/s [/b]( official and colloquial ):
[b]Emblem/banner[/b] ( spoiler ):

[b]Territory[/b]( Feel free to edit the province lines in order to shape your state):
[b]Population [/b]( keep in mind, the global population is around 450+ million ):
[b]Governmental type[/b] ( feel free to explain in depth ):
[b]Leader/s [/b]( if any at all ):
[b]Earth nation/s of origin[/b] ( who originally established your colony ):

[b]Popular virtues[/b] ( these are the three most precious things to your people - the ideals which define their national character ):
[b]Xenophobic or Xenophiliac[/b] ( differentiate between the stance of the state and stance of the people )?:
[b]Homogeneous or Diverse[/b] ( go in depth if you would like )?:
[b]Spiritual or Secular[/b] ( feel free to explain this however you like )?:
[b]Martial or Pacifist[/b] ( It doesn't have to be necessarily either extreme, it could very well be somewhere in the middle. Just, which way does the common man tend to bend more towards )?:

[b]Agriculture or Industry[/b] ( those states which emphasized agrarianism over the last two hundreds years, though less productive then their industrial counterparts, are significantly more populous )?:
[b]Sectors of note [/b]( in which industries does your civilization thrive )?:
[b]Shortcomings[/b] ( in which industries is your performance lack luster )?:
[b]System[/b] ( if there is a general economic position held by the state or the people, please feel free to explain here. Create something entirely new if you feel like ):

[b]Leader/s of the military:[/b]
[b]Branches of the military[/b] ( name and role of each ):
[b]Size[/b] ( differentiate between standing and reserve - having more than 1% of your population in this category is reserved only for the more martial and less productive societies ):
[b]Martial technology [/b]( please describe the array of technology used within the military. Keep in mind that technology has not actually progressed in the last 200 years, only adapted to the conditions of Mars ):
[b]Aptitude of the average soldier [/b]( on a scale of 1-5, 1 being 13 year old with a rifle/ 5 being navy seal, are competent is the average soldier. Keep in mind the higher the aptitude the fewer soldiers you can produce ):
[b]Prevailing Doctrines[/b] ( describe here were your military excels, it's short comings, and how you prefer to fight ):

[b]History since the Death of Earth [/b]( you've got two hundred years of history to cover - I expect more than just two paragraphs ):
[b]RP sample:
Would you like to be a Co-op?[/b]:[/align]