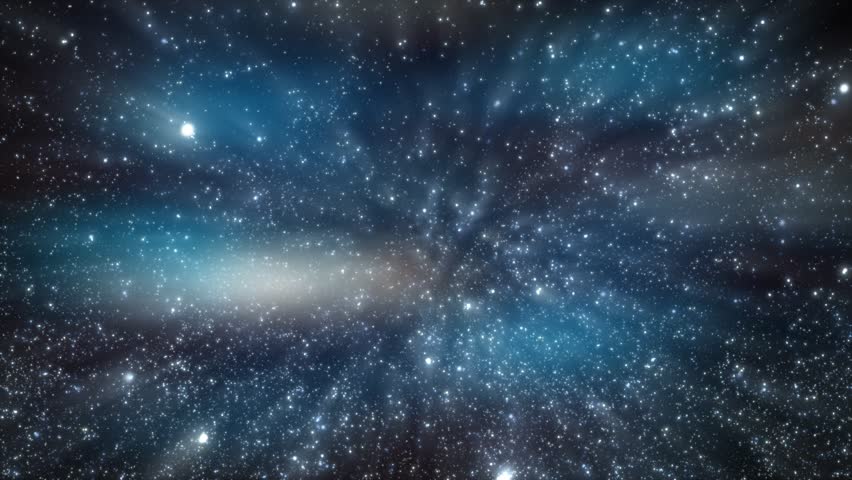 Click Image for IC
---
The Maiden's Record
---
Since the earliest days of Terran history, Terrans have looked up and wondered what was beyond their little sphere of isolation in the galaxy. For thousands of years, all they could do was wonder what was out there and imagine walking the stars. Humanity would make their first big step many thousands of years after first looking up. In the midst of the Cold War, on October 4, 1957, this first step would come in the form as the Sputnik I, the first Terran made satellite in space, and the start of the space race. A few years later, on April 12, 1961, the next big step was taken when the Soviets successfully launched Cosmonaut Yuri Gagarin into space. Four years later, cosmonaut Alexey Leonov would make the first spacewalk on March 18, 1965. On December 24, 1968, Apollo 8 would be the first Terran space faring vessel to make it to the Moon and back. The next year would mark the biggest step for humanity in space travel. July 20, 1969, a date that would forever go down in history as Neil Armstrong would step foot on the Moon. After that, a few more milestones in space travel; the first space station Salyut 1 on April 19, 1971; the first reusable space shuttles on April 12, 1981; November 2, 2000 saw the first crew members on the International Space Station; and then the rise of commercial space travel.
The final major stepping point for humanity's journey to the stars, was the development of the first FTL Drive. It was created by one Dr. Marius Sydow, who would go on to found one of the five megacorps that would dominate Terran society in the future. The drive was developed in 2149, and the first flight of a ship with the FTL Drive was on October 4, 2157. The date was chosen symbolically, to show that humanity had entered a new age of space travel, unfortunately, what Dr. Sydow thought was the beginning of a beautiful new age, would end up being a time of war. War erupted across the Earth, with states falling as fast as new ones rose. As wars raged across states though, the mega corporations rose, offering people safety and started to look beyond Earth for new worlds. Worlds for colonization and more importantly resources.
The mega corporations would make first contact around 2182 with many alien races. A few conflicts would begin, everything from simple disagreements to full out wars as Terrans began to expand. This would stop however around 2265, when news from Earth made it to the top levels of the mega corporations, and the mega corporations looked back home. A new war began as the mega corporations sought to claim their home. This war would end with many former colonies of the mega corporations seeking independence, and the rise of the Terran Authority. After that war, which would be known as the Corporate War, not much would happen. Terran territories started to see a rise in crime rates, and the era of chaotic space piracy. By 2324, a new faction started to rise in the galaxy, the Court of Five, and brought a sort of order to the era of space piracy.
But the galaxy would face a new sort of chaos years later, with rumours of a new Terran organization, Whisper. At first the whispers about Whispers were just that whispers, but come 2400, these whispers became screams. Attacks began across the galaxy, and the mysterious organization Whisper stepped into the light. While its agenda remained unknown, the fear associated with it became well known. A new war was raged across the galaxy, and by 2418, Whisper was believed to have been destroyed. However, their are rumours that they are still around, recovering and waiting for their next chance.
The current date, according to the Terran Gregorian calendar, is May 13, 2543 CE. The crew of the
Celestial Maiden
is about to find themself in the centre of a series of galaxy changing events, with the opportunity to change the course of history.
---
Welcome to
The Maiden's Record
, a science fantasy adventure. Yes, I said science fantasy, and yes, that is a legitimate genre. Basically, science fantasy is just science fiction with fantasy elements such as magic, knights, wizards, and so on. Probably some of the most well known examples are Star Wars, Warhammer 40k, Doctor Who, and pretty much anything that mixes science fiction and fantasy.
Anyways,
The Maiden's Record
follows the crew of the Celestial Maiden. But what sort of vessel is the Celestial Maiden? Without knowing this, you won't know who her crew is. The Celestial Maiden is a unique ship, and I really mean it. No other ship in the galaxy looks like it. It is Elyzian made, built for speed with a fair amount of firepower that allows it to go against larger ships. Inside the ship is a high end medical bay complete with a quarantine bay (three solid walls and an energy barrier as the door/fourth wall). The ship also has an armory, and training room. It also has a bunch of stuff you'd expect, a mess hall, crew quarters, a bridge, engine room and so on. It's cargo bay is a fair size, but it also has a vault on board. The vault isn't just small, it's about a quarter the size of the cargo bay.
Now, why would the Celestial Maiden need these sort of rooms? Well, the answer to that is what her crew's line of work is. Her crew are smugglers, and mercenaries that will do almost anything for money. Her crew is small due to the line of work, and most of them do have bounties on their heads from different factions. Despite this, they do not have trouble finding work, as they are some of the best in the business.
Those who apply will be taking on a role on the Celestial Maiden, that role could be pretty much anything as long as it makes sense. And in this galaxy of multiple races, almost every race is open for use, and if you feel creative feel free to create your own race. However, if you want to do that, I ask you run the race by me first.
---
OP:
Faal Lot Himdah
Co-OP(s):
---
RULES
1. NO Godmodding, and by extension NO GODS
2. My word is law, and when I am not online, my Co-OP's word is law.
3. No Overpowered characters. Note, my characters may come off as OP, but remember, I am the OP, and there is always reasoning behind why they are so strong. Just remember, fair does not mean equal, so no complaining.
4. Be a voice of reason, not a control freak. Control freaks will be banished in the blink of an eye.
5. All disputes between people will be kept out of the OOC, settle them via TG.
6. READ THE LORE PROVIDED BEFORE MAKING APP OR ASKING QUESTIONS ABOUT LORE (Supernatural races aren't talked about in depth, so ask away on that topic)
7. If you want to add something to the lore, then ask and run it by me before doing so.
8. Inform everyone if you are to be absent for an extended period of time through the OOC
9. Keep any magic limited to one or two things, just for balance sake. Also for balance sake, magic requires time to cast and a medium to cast with.
10. Three Strikes and you're out, unless you really mess up.
---
APP
Code: Select all

[b][u]Character App[/u][/b]
[b]Name:[/b]
[b]Age:[/b]
[b]Race:[/b]
[b]Sex:[/b]
[b]Sexual Orientation:[/b]
[b]Bio:[/b]
[b]Appearance:[/b]
[align=center][img]<PLACE IMAGE HERE>[/img][/align]
(Or describe their appearance)
[hr][/hr]
[b]Weapon(s):[/b] (what sort of weapon or weapons do they carry if any)
[b]Abilities:[/b] (Can be anything from skills, psionic powers and even magic in some cases. A description of limits on all abilities that are not skills is required)
[b]Crew Position:[/b]
[hr][/hr]
[b]RP Sample:[/b] (If I know you, you can pass on this, if not... or I don't remember you, then no skipping.)
[b]Did you read the Rules?[/b]
[hr][/hr]

[b][u]Optional Stuff:[/u][/b]
[hr][/hr]
[b]Personality:[/b]
[b]Likes:[/b]
[b]Dislikes:[/b]
[hr][/hr]
[b]Alignment:[/b]
[b]Theme Song:[/b]