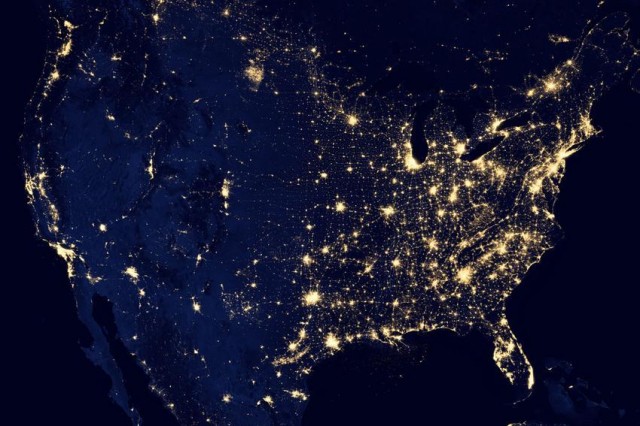 About
---
A Continent Divided: 2017, is a roleplay experience centered around the division of North America after a brief civil war in the United States which later expanded to Canada and Mexico. This division of the continent resulted in the formation of many new, independent nations across the continent. The fate of your newly-independent nation rests in your hands, will your nation be a superpower on the continent? Or will it be a minor player? Will it expand, or peacefully coexist with it's neighbors? Will it open itself to the world, or be closed off to the outside world?
The choice is yours and only yours, and the choices you make during the course of this roleplay existence will determine both the future of your nation and the future of this continent we all share.
---
Backstory
---
With the illegitimate election of Donald Trump as President of the United States in 2016, the United States erupted into a period of disorder and rebellion unseen since the days of the Civil War. Shortly after his inauguration, the largest peaceful protest in history was held on International Women's Day in Washington D.C., and as the movement against his rule grew, so did the investigation into his involvement and collusion in the Russian tampering of the election.
Things came to a head when Special Prosecutor Robert Mueller announced the indictment of President Trump on 30 counts, including treason, and he and other integral cabinet members were apprehended by the FBI and detained in a SuperMax facility in Colorado.
The arrest of Donald Trump and others affiliated with him, along with the appointment of an interim government led by former Vice-President Joe Biden, caused a wave of violent clashes and riots across the Southeast, Midwest and other parts of the nation. Martial law was declared, and pro-Trump forces began an armed revolution against the interim government which resulted in a great governmental crisis, culminating in the dissolution of the United States after almost 250 years, after a referendum was issued across the nation.
This crisis spread to Canada, as Québécois, First Nations, as well as Alberta and British Columbia demanded more representation, funding, and power in the Canadian parliament, and after Prime Minister Trudeau rejected their efforts and after a brief armed campaign with the support of the French government on the Québécois side, and Native American groups such as AIM on the First Nations side, Canada was divided into multiple nations.
Mexico, gripped by a drug war, and political instability and corruption, was similarly divided as well.
Now the many newly-independent nations will look to increase their relations with their neighbors on the continent, and there may be newly-erected borders and perhaps even wars that break out between former compatriots.
---
Roster
Accepted Nations:
The Northeastern Federation-
(NY, NJ, PA, DE, CT, MA, MD, VA, DC, VT, NH, RI, ME, FL)- BESB
Republic of California- New Cobastheia
United Gulf States- Crockerland
Federal Republic of Québec- Budraria (Quebec and Ottawa area)
Federal Republic of Cascadia- Duestchstien
Republic of Cuba- Guimar (Cuba and Puerto Rico)
Democratic People's Republic of Texas- Newne
New Scotland and Acadia- Japanada
Republic of Haiti- Dominion of Friscia (Hairi and Dominican Republic)
Union of American Republics- Tysoania
Provisional Government of the United States of America- Fascist Republic of Bermuda (Kansas)
Nahutal- Cristo
---
Reserved Nations:
---
Application to join as a nation:
Code: Select all

[box][align=center][b][size=150]Nation Application[/size][/b]
[hr][/hr]
[floatleft]
[b]NS Nation Name:[/b]
[b]Nation Name:[/b]
[b]Head of State/Monarch/President (if both are the same fill out once):[/b]
[b]Head of Government/Prime Minister/Vice President(See above):[/b]
[b]Areas Claimed and Areas Controlled:[/b]
[b]Does your nation lean towards NATO, Russia/China, or unaligned:[/b]
[b]Flag (optional):[/b]
[b]Population (optional):[/b]
[b]Is your nation in any supranational organization (EU, ASEAN, Eurasian Union, etc):[/b]
[b]Your nation's recent history (if different from real life):[/b]
[b]A synopsis of your plan for your nation in this RP (totally optional):[/b]
[b]If you have not been in one of my RPs before, or I don't know you, please provide an RP sample:[/b]
[b]Bonus Line! Would you like to add anything?:[/b]
[/floatleft]
[/box]