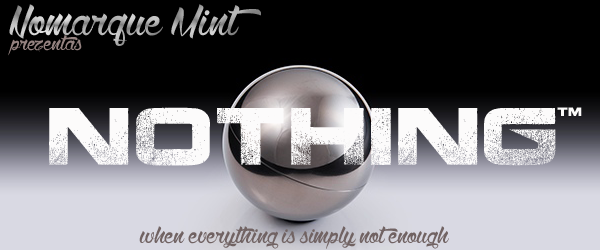 Mr. Disabod Bane, Master of Merchantry for the Nomarque Mint, implores you to read the OP

in full

before commenting or requesting an audience at Barrister Row. We cannot possibly be held responisble for the amount of scorn he may pour on your flagrant preposter if you make the mistake of attending our premises ill-prepared.

What do you give the man, woman, or person of indeterminate gender who has everything? The gender-irrelevant child who is outrageously spoiled rotten? The anthropomorphic creature in your life who wants for nothing?
Therein lies the clue: give them Nothing
TM
.
Working with our colleagues at the Enness-Asyluumanic Regional Aerospace & Cosmological Hub for Exploration, we import harvested pure vacuum from the very outer limit of the exosphere around 9,880 kilometres straight up from Taxhavn. This is the Essence of Nothing: and we encase it our finest precious Adamant sphere right here at our famous mint in Barrister Row.

The Nomarque Mint of Barrister Row, St. Bernadine, Taxhavn has produced the rarest and finest precious objects for over five hundred years, with the great and the good numbered as our loyal clients (well, more great than good, considering the budget required to become a client to the Nomarque Mint). Our name is a byword for quality beyond measure and social status beyond stellar. Royal families, sainted icons, insane despots, beauties incomparable and the shallow spouses of ridiculously overpaid footballers are among our historical clients who have delighted in our products at the expense of their native annual GDPs. Countries have fallen for the want of a Nomarque Diamond Crown; classic novels and multiversally-known films have been born out of the romance of a Normarque Stone; wars have been started and ended using Nomarque treasures. The history of the world is written in the margins of the Nomarque sales ledger.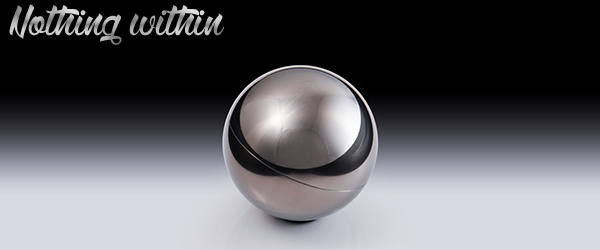 It has been twenty-three years since the last issue of the Nomarque Mint. And now, at last, we present our finest creation to date: Orbis Vacuume, the latest in a legendary line of Product N
o
.1s by the world famous Mint. 134.373924 millilitres of purest hard vacuum encased in a 3mm Adamant shell of 65.4mm diameter and an impossible 103.36% purity; nowhere in the entire multiverse will you find such extraordinary refinement, polished to a near frictionless 0.1255mu.
And, naturally, it is beautiful beyond any useful scale of measurement.
As with any Nomarque Mint product, the new Product N
o
.1, Orbis Vacuume, is a serious investment in resources, skill and dedication by the jewellers, metallogists and buffers of Barrister Row. Accordingly, to acquire Orbis Vacuume - made to order on complete transfer of funds - will require a serious investment on your part in an appropriate currency, which Mr. Disabod Bane will be happy to discuss. Of course, if you need to ask the price, as with our standard trading policy, you are not worthy of the product. Again, Mr. Bane will advise.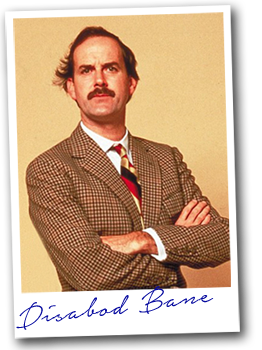 Allow us to introduce Mr. Disabod Bane, Master of Merchantry, Gentleman of Barrister Row, Most Influential Shopkeeper of Taxhavn, Book-keeper of Nations, and the man you will need to convince of your suitability to enter the famous Register of Approved Clients, reserved for only the most extraordinary people of the multiverse. If there were such a thing as the Illuminati (we seriously advise not making such a reference if you don't want to get laughed out of Barrister Row) then it would be, by comparison to the Register, the secret meeting of children in the treehouse at the bottom of the garden to discuss Enid Blyton, red and black ants, a quest for buried treasure at the end of the rainbow, and a bold plan to make an orange-skinned wighat the King of The Hill.
Mr. Bane will happily discuss the workings of the Nomarque Mint, the process for application, the expectations of the Mint in terms of proprietry, character, financial liquidity and community standing. He does not approve of letters of application but will expect a meeting of interesting minds. He is awfully discerning. He is tyrannically discerning. He is the gatekeeper of a glittering, bejewelled paradise and it is only through him that one has any hope of reaching the mythical realms of the Register of Approved Applicants. If one is lucky, and Mr. Bane does not instantly disapprove, one might be handed a filligreed envelope, in which is an expensive card of the Mint complete with an embossed marque of Nomarque, dressed with Red Mercury leaf and containing short instructions for the procurement process of Product N
o
.1, Orbis Vacuume.
---

Successful applicants to ownership of Product N
o
.1, Orbis Vacuume, will be listed here in due course.