Welcome To The APSIA Kundistan Question RP!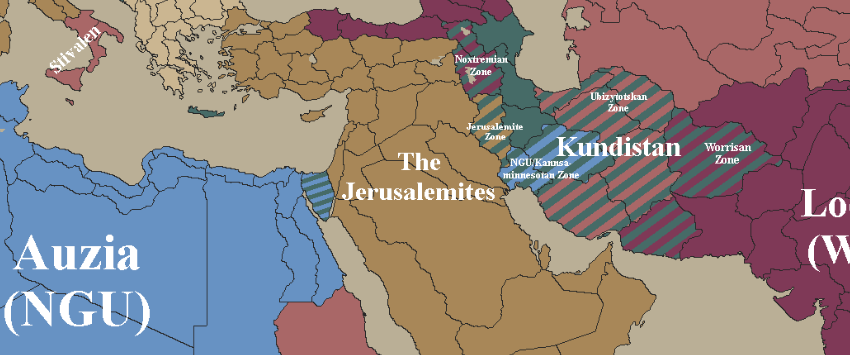 The maps we will be using, here is a better version of the APSIA map. (top)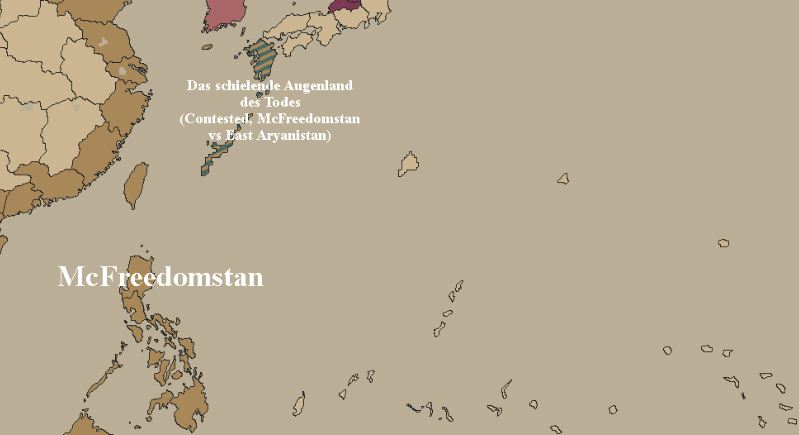 Rules:
First and foremost, NO GODMODDING, if you are godmodding you will be forced to leave the RP.
We use technology that is modern and slightly advanced, keep it realistic.
Always use the [OOC] marker when you are out of character.
Any and all RP related secrets must be made public in the rmb. They will, however, remain a secret for all RP purposes.
Use the maps shown above, if you have questions about the maps or want a different version, telegram McFreedomstan.
Make your military realistic. Big armies require serious capital to maintain. Big modern armies even more so.
Use APSIA Time for your RP posts, APSIA Time
HAVE FUN!
Here is the Backstory:
October 18th, 2019.
Kundistan
, a moderate regional power in former Iran, began an ethnic cleansing of minority groups within its territory. Economic and military international superpower,
The NGU
, springs into action upon hearing the news and orders the
Kundistan
government to immediately cease their ethnic cleansing.
The NGU
placed a blockade near
Kundistan
waters and awaited for an official response. The three major factions of
McFreedomstan
, an Asian military and economic power, feared further western colonization and contested the blockade.
The Democratic States of Taekhuman
and
The Free Land of Kannsa-minnesota
formally condemned the ethnic cleansing and severed all diplomatic relations with
Kundistan
. Both nations threatened military action if the genocide continued.
The Militant Drugstore of Walgreens
condemned the nations intervening in
Kundistan
and offered to sell arms to
Kundistan
.
After reports of escalated casualties in
Kundistan
from a boastful
Kundistani
government,
The Free Land of Kannsa-minnesota
and
The NGU
created a joint task-force and began strategic bombing of
Kundistan
infrastructure. Factional governments of
McFreedomstan
offered discounted military contracts from their Junior Infantry Corps™ and anti-air artillery.
The State of Worris
, a massive global military power, gave their official support over the escalated ethnic cleansing but took no further action. Several days passed until the
Kundistan
government gave an official response, it would not yield to
The NGU
demands. In fact, it openly stated that it had devoted resources to stirring insurgent groups in Auzia and boasted about the most recent casualty count. Seeking a quick and efficient end to the situation,
The NGU
put a 3 day ultimatum on
Kundistan
to cease all hostilities before strategic warheads came into play. For the first time since its war of independence, a unified
McFreedomstan
took action against a foreign government.
McFreedomstan
fleets surrounded the
NGU
province of Pečing and threatened Annexation if
The NGU
escalated things further.
The United Socialist States of Sietsk
threw their verbal support behind
Kundistan's
actions, but did not commit resources to their cause.
The NGU
retaliated against the factions of
McFreedomstan
by banning their corporate franchises from
NGU
territory and embargoing all
McFreedomstan
imports.
The NGU
also threatened a military invasion of
McFreedomstan
if any
McFreedomstan
troops set foot on Pečing. Factional leadership in
McFreedomstan
did not back down and stuck to their initial threat of annexation.
All the while the nation of
Taekhuman
announced it's quest for nuclear strategic weapons and a bold annexation plan of uranium rich coastal Chinese territory. Having military superiority over
The Democratic States of Taekhuman
, the factional governments of
McFreedomstan
contested some of their land claims but refrained from using military force for the time being.
With tensions rising as the
NGU
ultimatum draws near, the powder keg of APSIA threatens to blow at any moment.
The stage is set for conflict and intrigue. Hold onto your hats and don't copy and paste Noxtrem's format from his last RP!