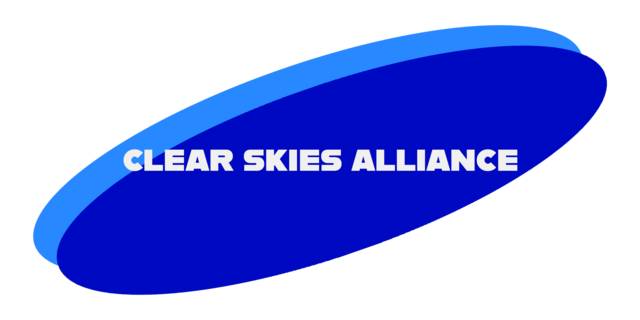 Clear Skies Alliance is the world's premier airline alliance, with a proud legacy of over 30 years of excellence and innovation in the aviation industry. It was established in 1988 by five visionary airlines -
ViZionair
,
Low-Fare Airways
, and
ViZionites
(now defunct since 2014) of ViZion,
Jarridian Airways
of Jarridia, and
Matish Global Airlines
of Matish - who recognized the benefits of working together to offer better service, convenience, and value to their customers. Since then, Clear Skies Alliance has expanded to include 103 member airlines from various regions, markets, and niches, covering more than 1,000 destinations across the globe.
Clear Skies Alliance is more than just a network of airlines. It is a community of partners who share a common vision: to provide the best travel experience possible to their customers. By collaborating on various aspects of their operations, such as codesharing, frequent flyer programs, lounge access, and joint ventures, Clear Skies Alliance members can leverage their collective strengths and expertise to achieve greater efficiency, profitability, and customer satisfaction.
Clear Skies Alliance is also committed to being a responsible global citizen, by promoting sustainability, diversity, and social responsibility in its activities. Clear Skies Alliance supports various initiatives and causes that aim to protect the environment, empower communities, and enhance the quality of life for people across the globe.
Clear Skies Alliance welcomes you to join us and building a stronger network, full of discovery and adventure for your passengers. Whether your passengers are traveling for business or pleasure, Clear Skies Alliance will help you take them to their destination with comfort, safety, and style.
Benefits For Your Airline:
Mileage/Loyalty Program Sharing:

Collaborate with other member airlines to offer your passengers a seamless experience across multiple carriers.

Gate Sharing:

Share airport gates with other alliance members to optimize resources and enhance operational efficiency.

Code Sharing:

Expand your network by partnering with other airlines to offer more destinations and flight options.

Vacation Maker:

Participate in ViZionair's Vacation Maker vacation packages program to provide your customers with exclusive travel experiences.

Cost Sharing:

Pool resources with other alliance members to reduce costs and increase profitability.

Promotion of Your Airline:

Leverage the alliance's marketing channels to promote your airline to passengers of other member airlines.

Increased Network:

Gain access to an extensive network of routes and destinations through collaboration with other member airlines.

More Customer Traffic:

Attract more passengers through inter-airline cooperation and seamless travel experiences.

Increased Revenue:

Maximize revenue potential through code sharing, joint marketing campaigns, and increased passenger traffic.

Exclusive Discounts:

Enjoy a 10% discount at Streamline Aeroplanes and a 5% discount at Next Ingenious Notion Technologies & Gaming Systems.

Direct Access to Broadcasting:

Benefit from direct access to broadcasting services offered by the International Broadcasting Group.

Direct Access to Jory Jory Bottling Company Beverages:

Quench your passengers' thirst with beverages from Jory Jory Bottling Company.
Benefits For Your Passengers:
Earn miles from multiple airlines:

As a member of Clear Skies Alliance, you have the opportunity to earn miles not only from one airline but from multiple airlines within the alliance. This means you can accumulate miles faster and enjoy more rewards.

Expanded redemption options:

With Clear Skies Alliance, you can redeem your hard-earned miles or points to travel to a wider range of destinations. This opens up a world of possibilities and allows you to explore more places with your accumulated rewards.

Access to exclusive package deals:

As a member, you gain access to exclusive package deals that combine flights, accommodations, and other travel services. These deals are designed to provide you with convenience, savings, and a seamless travel experience.

More destinations to choose from:

Clear Skies Alliance offers an extensive network of airlines, which means you have access to more destinations around the globe. Whether it's a bustling metropolis or a hidden gem, you'll have more options to satisfy your wanderlust.

Greater airline choices:

Being part of the alliance gives you the freedom to choose from a variety of airlines. This means you can select the airline that best suits your preferences, whether it's based on service quality, flight schedules, or other factors that matter to you.

Seamless travel experience:

By flying with a network of airlines, you can enjoy a seamless travel experience from start to finish. This includes smoother connections, coordinated baggage handling, and other perks that make your journey more convenient and enjoyable.
Please signup below or ask any questions. We will review your application and go from there.
Format for Application:
Code: Select all

[b]Airline Application[/b]
[i]Airline Name[/i]
[i]Home Country[/i]
[i]Size of Airline (small, medium, large)[/i]
[i]Low-fare, Regular, or Expensive?[/i]
[i]Regional, National, or International?[/i]
[i]Link to Information (Storefront, IIwiki, etc)[/i]
[i]Major Hubs:[/i] (Airport Name, IATA Code i.e. LAX, City/Country)
[i]OPTIONAL: All destinations:[/i] (Airport Name, IATA Code i.e. LAX, City/Country)
[i]Any Other Comments or Information?[/i]
[i]Do you agree to participate in all programs?[/i]

As a member, please include this:
Code: Select all

[floatright][box][align=center][size=90]Proud member of[/size]
[url=http://forum.nationstates.net/viewtopic.php?f=6&t=2794][img]https://i.postimg.cc/FRnPQgYv/CSA-logo.png[/img][/url][/align][/box][/floatright]
Current Airline Members:
Here is a list of those who are sharing their costs, share their mileage program, sharing their airport locations with other CSA members, and those who are going to use Vacation Maker, created by ViZionair.
All Clear Skies Alliance Airlines Recieve 10% off!
All Clear Skies Alliance airlines recieve 10% off any purchases of 20 or more from
Streamline Aerocrafts
. This may be combined with all offers listed in our storefront!
---
Clear Skies Alliance Lounge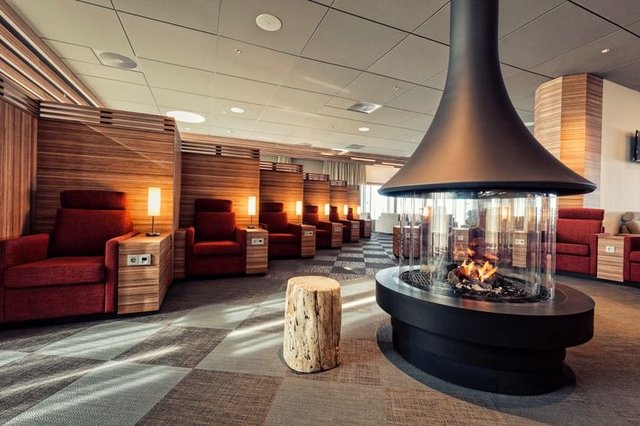 CSA Lounge, Icestone International Airport
Welcome to Clear Skies Alliance Lounge, the exclusive network of lounges for travelers who fly with any of the Clear Skies Alliance member airlines. As the largest airline alliance globally, we are committed to providing you with comfort, convenience, and luxury at select airports around the world.
As a Clear Skies Alliance Lounge guest, you can enjoy the following benefits and services:
Free Wi-Fi and charging stations
Complimentary snacks and beverages
Newspapers and magazines
Showers and restrooms
Business center and meeting rooms
Entertainment and relaxation areas
You can access Clear Skies Alliance Lounge if you meet one of the following criteria:
You have a valid airline lounge yearly membership with any of the Clear Skies Alliance member airlines
You pay a one-time use fee of $149 per passenger
You fly in business or first class with any of the Clear Skies Alliance member airlines
Clear Skies Alliance Lounge is currently available at
thirteen
airports:
Central Universe International Airport

(CUI) in Vitalita, ViZion

Kirkland International Airport

(KIR) in Kirkland, ViZion

Icestone International Airport

(ICE) in Nubi, ViZion

Shelbin Intercontinental Airport

(SIA) in Shelbin, Jarridia

Matish City International Airport

(MAT) in Matish City, Matish

Holmgard International Airport

(HGC) in Holmgard, Romberg

Jean Waalke Libera International Airport

(JWL) in Svolaarei, Orlkjestad

Carada International Airport

(CAI) in Carada, Mikoyan-Guryevich

Libertie International Airport

(LBT) in Libertie, -Bederich-

Peace Valley International Airport

(3PV) in Peace Valley, Aurora Confederacy

Jarlsberg International Airport

(JAR) in Jarlsberg, Stilton-on-the-Rocks

Belgrade International Airport

(BGI) in Belgrad, Nikolia

Indianopolis International Airport

(IPS) in Indianopolis, United Provinces of Atlantica
We are constantly expanding our network to offer you more convenience and comfort wherever you travel. To learn more about Clear Skies Alliance Lounge, please visit our website or contact our customer service.
We look forward to welcoming you to Clear Skies Alliance Lounge soon!
---
Notice to Members:
Clear Skies Alliance headquarters is located in Vitalita, across from ViZionair's headquarters. We are also open to suggestions by fellow members to improve CSA.
Yearly Financial Results
The report listed is for the 2010 fiscal year.
Clear Skies Alliance is a ViZion World Corporation Division.
All Content is Copyright © 2004 Clear Skies Alliance. All Rights Reserved.