A new sport is here! It is called Netcrosse (like Lacrosse). The league will be called The Netball Preimere League or NPL for short. The league will be using a scorinator system to find scores.
Here is a diagram of the positions:
Key: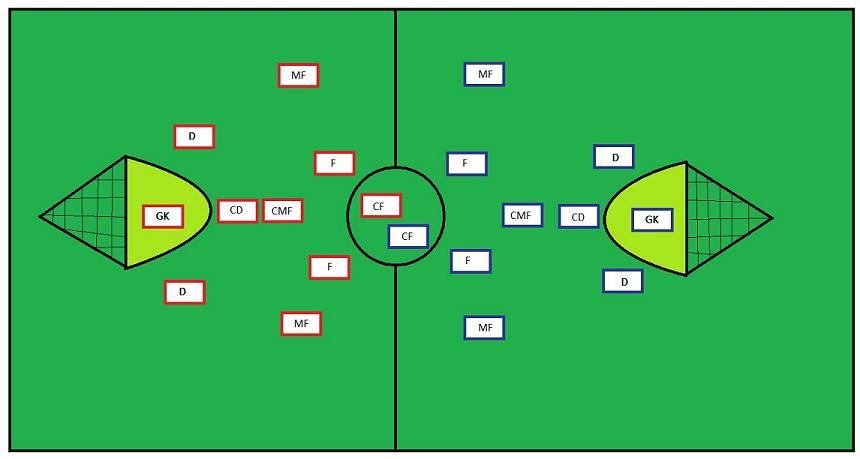 GK= Goal Keeper
CD= Center Defender
D= Defender
CMF= Center Mid Fielder
MF= Mid Fielder
CF= Center Forward
F= Forward
Each country can have up two teams. Each team needs the fallowing:
Team Name
20 Man Roster
Stadium
Hopefully this will be a good league. Good luck!