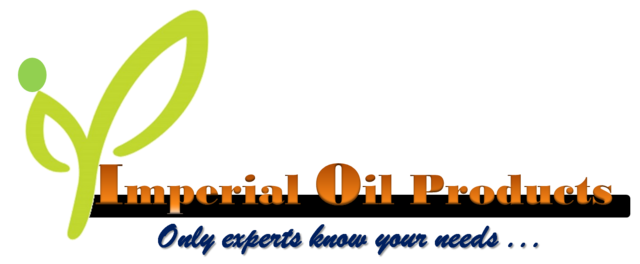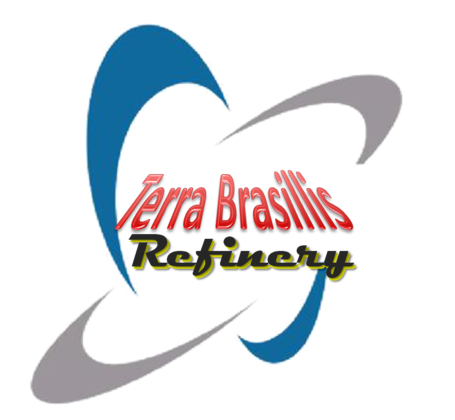 To open a distribution centre in your nation fill the form below.
Code: Select all

Nation [b]:
Location [b]:
Expected sales per year [b]:
Tax rate [b]:
Open Petrol Stations in your Country
Code: Select all

Nation Name:
How many Petrol Stations:
Tax:
Comments:
We sell,
- Bitumen ns 35 ton





Bitumen is an oil based non-crystalline solid or viscous substance having adhesive properties derived from petroleum either by natural or refinery processes, and substantially soluble in carbon disulphide. It is a mixture of organic liquids that are highly viscous, black, sticky, entirely soluble in carbon disulfide, and composed primarily of highly condensed polycyclic aromatic hydrocarbons. Bitumen is obtained by removing the lighter fractions (such as liquid petroleum gas, petrol and diesel) by distillation of blends of heavy crude oil during the refining process containing at least one bitumen crude. As such it is correctly known as refined bitumen. In North America, bitumen is commonly known as "asphalt cement" or "asphalt". While elsewhere "asphalt" is the term used for a mixture of small stones, sand, filler and bitumen, which is used as a road paving material. The asphalt mixture contains approximately five per cent bitumen. At ambient temperatures bitumen is a stable, semi-solid substance.
- Diesel ns 9 Litre





This fuel is relatively dense and oily, leading some people to mistakenly call it diesel oil. It is composed of a blend of different types of hydrocarbons, including paraffins, naphthenes, olefins, and aromatics. Different types of diesel fuel have different blend ratios, depending on what the fuel will be used for, the temperature of the area in which it will be used, and regional governmental regulations. One of the main components addressed by governments is sulfur, which can lead to very harmful emissions when the fuel is used. In modern times, much of the diesel sold in the US and EU is Ultra-Low Sulfur Diesel (ULSD), which has most of the sulfur removed.
- Sulphur ns 9 Litre



In pure form, sulfur has a number of allotropes. Allotropic elements are elements which can have a number of pure structures; carbon is a well known allotropic element, appearing in the form of both diamonds and coal. Most of the allotropes of sulfur are crystalline in structure, although one is more plastic in nature. The most well known one appears in a yellow, odorless crystalline form which is also rather brittle. Many people are surprised to learn that sulfur is odorless; the rotten egg scent associated with this element is actually hydrogen sulfide, a dangerous sulfur compound.

The extremely reactive element is used in a number of applications including the manufacture of gunpowder, insecticides, and prescription drugs. It is also part of the vulcanization process for rubber, and it is the base for well-utilized compounds like sulfuric acid. In nature, sulfur can be found in compounds like galena and cinnabar, and it may also appear in pure deposits, especially around volcanoes and mineral springs.
- Gasoline ns 9 Litre




Gasoline is a complex mixture of over 500 hydrocarbons that may have between 5 to 12 carbons. Smaller amounts of alkane cyclic and aromatic compounds are present. Virtually no alkenes or alkynes are present in gasoline. Compounds in Gasoline.
Gasoline is most often produced by the fractional distillation of crude oil. The crude oil is separated into fractions according to different boiling points of hydrocarbons of varying chain lengths. This fractional distillation process yields approximately 25% of straight-run gasoline from each barrel of crude oil. See Distillation Oil Refining.

The yield of gasoline may be doubled by converting higher or lower boiling point fractions into hydrocarbons in the gasoline range
- Naphtha ns 5 Litre





Member of a group of volatile and highly flammable hydrocarbon liquid-mixtures of specific distillation ranges derived from coal tar or petroleum. Coal tar naphthas are toxic and contain large proportions of aromatic compounds. Petroleum naphthas fall between kerosene and gasoline grades. Naphtahs are used mainly as solvents and paint thinners, and as feed stock for petrochemical and plastic industries.
- Fuel Oil ns 7 Litre





Fuel oil is a lighter type of oil, or a liquid byproduct of crude oil, which is used for energy, especially for heating. When petroleum is refined, there are two main categories under which it is classified: distillate oils, including diesel, and residual oils, which include things like kerosene. There are different types of fuel oils in each category. The distillate type is generally used for home heating.
- Jet Fuel ns 55 per 42g berrel



Jet fuel is a type of aviation fuel designed for use in aircraft powered by gas-turbine engines. It is clear to straw-colored in appearance. The most commonly used fuels for commercial aviation are Jet A and Jet A-1 which are produced to a standardized international specification. The only other jet fuel commonly used in civilian turbine-engine powered aviation is Jet B which is used for its enhanced cold-weather performance.
Jet fuel is a mixture of a large number of different hydrocarbons. The range of their sizes (molecular weights or carbon numbers) is restricted by the requirements for the product, for example, the freezing point or smoke point. Kerosene-type jet fuel (including Jet A and Jet A-1) has a carbon number distribution between about 8 and 16 (carbon atoms per molecule); wide-cut or naphtha-type jet fuel (including Jet B), between about 5 and 15
- LPG Liquid gaz ns 4 Litre





Liquefied petroleum gas, also called LPG, GPL, LP Gas, liquid petroleum gas or simply propane or butane, is a flammable mixture of hydrocarbon gases used as a fuel in heating appliances and vehicles. It is increasingly used as an aerosol propellant and a refrigerant, replacing chlorofluorocarbons in an effort to reduce damage to the ozone layer. When specifically used as a vehicle fuel it is often referred to as autogas.
Uranium ns 2000 ton
Over the years, the Department of Energy of Reino do Brazil has received numerous inquiries from the public and particularly from school-aged children, who were interested in understanding more about the Department's inventory of depleted uranium hexafluoride and ultimately, how the Government is going to address the disposition of this legacy material. The Department put together the following "fun facts," as a means of putting into perspective the characteristics of this material, in terms recognizable from everyday life. It is our hope that you will find these "fun facts," interesting and thought-provoking, in terms of understanding the challenge before the Department in managing this material and providing for its ultimate conversion and disposition.