Die Grosse Efseben Reich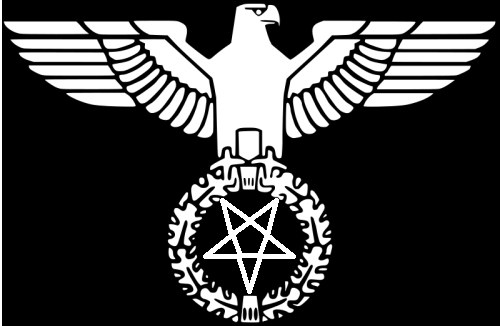 Motto:

One Forum, Under Hath, Indestructible, With Hatred and Injustice For All
OOC: This is more or less a crossover between NS, WWII, and Fallout. The tech is schitzo with WWII firearms, modern armor and aircraft, WWII home life tech, modern uniforms, and a dash of magic thrown in.
Long ago, in the days before the Wombat, before TET, before 2012, their was one Empire. One Nation. It was a mighty nation, built from the sweat and constant typing of a few who had visions of Greatness. This nation was the First Efseven Empire, which lasted for over two months, which in internet time is like twenty years. Sadly, it fell to war and heartache, and died in the ashes of a great defeat.
Then, a few months later (so, like, 40 years), another Reich arose, led by the same guy who ran the first one (by this point, he was, like, totally 100 internet years old). His new Empire grew, and was at least twice the size of the Previous one. Then, it fell due to internal strife, and the guy owning it having a sudden increase in work.
Now, yet again from the ashes, a new, THIRD REICH (oh God, didn't see this coming) has arisen, with more genocide than the past two, but less asshatry, and better uniforms. This time, without the pussy shit of the other two.
This is the thread about stuff going on in that Reich, from the Reich's forces engaged on the border, to people sitting in the Reichstag's bar having schnapps and bitching about not having cable.
(OOC: Basically, war it up and booze it up. A little break from the Wombat is good. Always open to suggestions on how to improve the OP)