Turino Trains

International


A TraxNet-TTI Joint Venture
Revenue:

$53.9bn

(+7%)

EBIT:

$8.65bn

(+12%)

NAV:

$171.6bn

(+4%)

Turino Trains International (TTI) is a global railway, construction and train operation firm. Since 2012, it is 50% owned by The Mercantile Federal Government, Orbis and TransPolar Railways, under the Aurora Confederacy, in a joint venture known as TraxNet.

Example of a project we did for the New Hope Metropolitan System
TTI operates 13,050 km of track across dozens of nations running international passenger and cargo train systems, as well as airport tramlines and shuttle-links.
Become the Next Destination?
If you want to expand or develop your nation's rail-network or even develop an inter-city commuter service, TTI is the operator for you.

We offer a

State Rail Program

and

Private Rail Program

for nations depending on whether the degree of rail nationalisation/competition in your nation.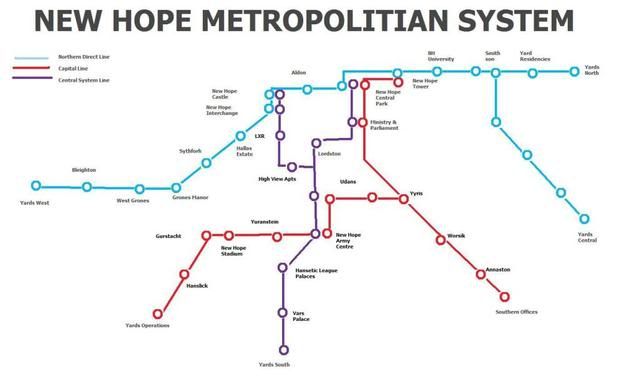 State Rail Program



[1] TTI will build the rail network, including a map where possible at a cost of $296.5k per km. This provides connection access to the entire TTI network joining your country up with other nations. The line will be operated by TraxNet. As state owners of this line, you will receive a weekly profit.




Private Rail Program



This involves a bespoke franchise agreement. Typically this service is less popular as with no-up front costs, it has lower long term profitability. It is most suited to cargo/freight or tramlink networks in an airport system.
Application Form
Code: Select all

Nation:
Company Name:
Description of Work:
Length of Track (approx, km)
Current Operations
News
TTI awarded $2.52bn contract for Den Pasar City Tram Link