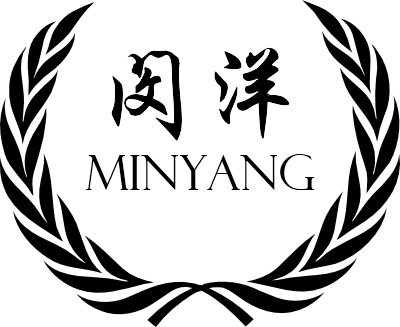 [Forums] · [Political Map] · [Geographical Map] · [Climate Map]
Internet relay chat channel may be found at #Minyang on irc.esper.net
Minyang
(Russian: Минян, simplified Chinese: 闵洋) is a collection of variously sized continents mostly located in the northern hemisphere of the earth. Officially founded on 3 September 2011, it is essentially a restart of the old region of Lisosia, with a focus on roleplaying in the International Incidents subforum. Minyang places a focus on realistic international politics relationships and mature interaction on the international scale, and adheres to a loose modern-tech technology policy. As it is obvious that most members of NationStates are not political science, economics, or military science majors, Minyang does not attempt to impose an impossible standard but instead seeks to improve those who seek to experience more serious roleplaying.
The two primary structural features of Minyang are its cartography and its communications methods. Where most regions have an overall political map that simply overlays states and member entities in regards to other states and contains very little information, Minyang aims to unify all states within to a single geographical and climatic structure and avoid disjointed roleplaying environments. Thus, the Minyang Cartography Group governs all map changes and details to best suit member states should the need arise. As for interpersonal communication, Minyang relies on the International Incidents subforum as its primary platform of roleplaying; out-of-character communication is done primarily on the IRC channel at #Minyang on irc.esper.net. While there is a forum for Minyang, the most preferred method of communication is still on the IRC channel.
To join Minyang, simply fill out the application below. Once complete, post in this thread, and visit us at our IRC channel. We will publicly discuss your application there and vote upon your entrance in a members-only subforum. If unable to use the IRC channel, please say so and specify a reason; we will try to help you use the IRC. Otherwise, telegrams and our regional forums will be used. Thank you for professing an interest in joining our region.
---
[Fill-in answer]
Conventional long name:
Conventional short name:
Local long name [if any]:
Local short name [if any]:
Government type:
Head of state:
Head of government:
World Assembly category:
World Assembly member?
[Y/N]
Current international conflicts:
Current internal conflicts:
Factbook link [if any]:
Storefront links [if any]:
Example RP links [as many as desired]:
[Short answer]
Provide a succinct description of your state as you would like to see it written in a regional factbook.
Why do you wish to join Minyang? What qualities of Minyang make it desirable to you?
How much prior RP experience have you had?
How accepting are you in regards to regional control of your geography and climate?
---
Code: Select all

[align=center][b]Regional Application[/b][/align]
[tab=30][b][Fill-in answer][/b][/tab]
[b]Conventional long name:[/b]
[b]Conventional short name:[/b]
[b]Local long name [if any]:[/b]
[b]Local short name [if any]:[/b]
[b]Government type:[/b]
[b]Head of state:[/b]
[b]Head of government:[/b]

[b]World Assembly category:[/b]
[b]World Assembly member?[/b] [Y/N]
[b]Current international conflicts:[/b]
[b]Current internal conflicts:[/b]

[b]Factbook link [if any]:[/b]
[b]Storefront links [if any]:[/b]
[b]Example RP links [as many as desired]:[/b]
[b]Able to use IRC?[/b] [Y/N]
-- [b]If yes to above, why?[/b]

[tab=30][b][Short answer][/b][/tab]
[b]Provide a succinct description of your state as you would like to see it written in a regional factbook.[/b]

[b]Why do you wish to join Minyang? What qualities of Minyang make it desirable to you?[/b]

[b]How much prior RP experience have you had?[/b]

[b]How accepting are you in regards to regional control of your geography and climate?[/b]