Meet the teams of the Greater Banijan Hockey League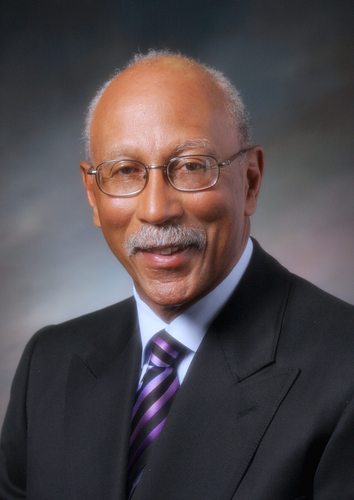 Asuman Lukwago, Commissioner of the GBHL and President of the Banijan Hockey Federation
ISTRIA- Change is a coming. After missing HCL 15, the Greater Banijan Hockey League is back and ready to go ahead of HCL 16! Thanks to expanded interest from Banijan migrant communities, and funding due to media contracts from other countries and increased interest inside Banija, there will be four more expansion teams. And for the first time, a team will be joining from Banija, as Istria will be the first Banijan city to be awarded a GBHL franchise.
As you may all know, the GBHL consists of various Banijan diaspora communities all over the multiverse. There are diaspora communities in 15 different cities from 15 different countries who will be participating in this season's edition of the GBHL. This is taken, of course, due to a lack of winter in Banija. The lack of appropriate weather in Banija has always made growing the sport a challenge, and Banijans who are exposed to winter abroad tend to enjoy the sport.
Without further ado!
Shamkir Whalers
Location: Shamkir, Timuria
Stadium: Şamkir Kış Sporları Merkezi, Capacity of 6,000
This team is located in Timuria, which Banija shares our northern border with. Adding some geographical compactness to the league, they of course were added to the Southwestern Division, which precipitated the move of the New Istria Eagles to the North Division. They have a unique ownership structure as well. The team is structured as a worker co-operative. Co-operatives, while nearly non-existent in Banija, are not something that could be called rare in Timuria. How did this team form, then? It was players who played in a local adult recreational hockey league who decided to all go in together, financially, to set this up.
While you could not call the club fan owned, this co-operative has spent time integrating itself with the community. "This team is going to represent Shamkir well, and I believe that we can connect to both Banijan and non-Banijan locals quite well here" said the Club Chairman. And they have spent this offseason mounting an aggressive campaign, trying to drum up support for the squad within the city. Attending events at the local temple, of course, is the best way to connect to the local Banijan community, and they have done that quite well. But they have had an aggressive campaign targeting youth, as well. They have visited local schools, ran hockey and ice skating camps at their arenas, and visited local community events and fairs.
Will they catch on? We'll have to wait and see. They are confident that they will, and they believe that the team can become a 'fixture of the league' and a 'staple of the community' fairly quickly.
Stallionograd Mountaineers
Location: Stalliongrad, Equestrian States
Naturally, of course, we have the Equestrian States. Stalliongrad, home to so many of Banija's Winter Olympians, plays host to one of the league's original sides. In the shadow of the Harmony Mountains, as the Winter Olympiad is around the corner, it is a city home to numerous Banijan Winter Olympians.
Staillionograd is a city that is a mile above sea level. Very cold, and there is plenty of support for hockey. Stallionograd had the highest foreign ratings of the Banija vs. Equestrian States group stage game in the previous World Cup of Hockey, where the large portion of Banijan fans made it a huge rivalry game, at least in these parts.
Stallionograd looks to have good support both from locals and Banijans. There will be hockey talent, and they will be able to draw from a local talent base that is at least decently deep. With hockey and other sports to draw athletes from, they will be able to develop a strong stable of talent here.
Mansfield Warriors
Location: Mansfield, Commonwealth of Baker Park
Stadium: Bartlett Arena
We'll start in Mansfield, on the eastern side of the Commonwealth of Baker Park. Technically, of course, this is the only team in the division that is not in the Southwest, as Baker Park is in central Atlantian Oceania. This was one of the first cities that was on the BHF's expansion wish list last season, and they got it. In Kabaka Mwanga's state visit to the Commonwealth of Baker Park, the city and the community played host to His Majesty for a few hours. Most Banijans are generally working class in the city, a city that is known for its automobile production. The city, of course, has been very welcoming to Banijans, as they certainly needed extra hands.
Many Banijans face good prospects, with good, union pay working on the lines, and excellent public schools for their children to attend, as they are eligible to attend Baker Park public universities. The Mansfield side got more support from the locals than many teams got, as both the Commonwealth Hockey Association, their professional league, and the Commonwealth Hockey Federation, their national governing body, were both enthusiastic partners in the venture. The local CHA hockey side, the Mansfield Maroons, have also shown their support, giving the team a generous stadium-sharing agreement.
The Maroons and the CHF have each taken a 1/6th ownership venture, meaning that 1/3rd of the side will be owned by local investors. The local Mansfield Puritan Temple owns slightly less than 1/6th of the side as well, while Banijan millionaire investor Isaac Labamba, an avid hockey fan who has family in Mansfield, has taken a 50%+! ownership stake in the team, and made himself majority owner. Labamba said that he was 'excited' for the partnership, and that working with the Maroons and the CHF will allow his team to garner support from Banijans all across the country, as well as ensure its success by making sure that the partnership between the GBHL, the CHF, his side, and the Maroons, runs smoothly. It is a stable situation that has worked in the past, and looks likely to continue to work
St.Jakob Crusaders
Location: St.Jakob, Siovanija & Teusland
Stadium: Prenzlauer Eispalast, Capacity of 17,500
The Crusaders are located in one of Siovanija's most important cities, St.Jakob. It is a large city, with a metropolitan population of nearly 4 million people. This sport is one that is certainly king in Siovanija & Teusland- the country's most popular sporting league is the Ehrenliga, their national, top-flight hockey league. The city has two teams in that league already, the St.Jakob Saints and EHC Kosmopolit, who are both well supported, though the Saints are generally recognized as having the bigger fanbase.
In terms of the Banijans in the city, most of them are working class. Many work in the dockyards and other industrial jobs, but make a fairly decent living for themselves. There are an estimated 60,000 Banijans in St.Jakob, a coastal city in the Glorious Southwest. As one of the larger migrant communities, it is a community that is fairly well integrated into Siovanijan life, and therefore are expected to be very supportive of the team. Most of the Banijans live in Marienfelde, a neighborhood on the north bank of the River Drai, which runs right along the coast of St.Jakob and Teusland in general. The neighborhood has become an ethnic Banijan neighborhood, with many Banijan restaurants and a Puritan Mormon temple opening up there.
Many non-Banijan locals have taken an interest in the squad, especially as EHC Kosmopolit has announced an official partnership with the team. that includes, but it is not limited to, stadium sharing. Of course, most of them have their teams, but for those who can't get enough, it is another outlet for the hockey-crazed nation. Last season, that strong support from non-Banijan locals saw them lead the league in attendance, and excitement is expected to go up for them after a successful first season.
Kapetägien Kestrels
Location: Kapetägien, Geisenfred
The Kestrels- the closest team to Banija's borders. A city located in our neighbor to the East, Geisenfred, it is a region that is home to many Banijans, both permanent migrants and many refugees from the Banijan-Equestrian War. As Banija's only land neighbor, they are expected to be a very well supported side within the few hockey fans that actually reside within Banija's borders themselves. That is because, of course, the geographical proximity between Banija and Geisenfred.
The Kestrels are owned by Ingrid Baloma, the league's only female owner. She is an investor within the city, and she is half-Banijan, born in Geisenfred to a Geis mother and a Banijan father. Baloma is expected to aggressively recruit fans throughout the region and the country in Geisenfred, as she's stated that she 'fully expects' her team to compete for titles almost straight from the get go.
Little Istria Tigersharks
Location: Little Istria, TV City, Qasden
And, here we have another longstanding franchise from the Glorious Southwest- the Little istria Tigersharks. Little Istria is an ethnic Banijan neighborhood in TV city, a major city in Qasden. Qasden is Banija's neighbor, and Banija played their Cup of Harmony games in the country in the tournament's most recent edition. The LIttle Istria neighborhood looks like a Banijan outpost- lots of Banijan food, there's even a Puritan LDS temple in the center of the neighborhood.
Little Istria is located in Northwestern TV City. They, like the St.Jakob Crusaders, exist in a large local hockey ecosystem. They are the third hockey team in a city that has the TV City Monarchs and the TVC Clouded Leopards, both playing under the Qasden umbrella in their major domestic ice hockey league.
Of course, in a city with two other fully professional hockey teams, and this being an ethnic neighborhood squad, this will be even tougher than usual to get traction. Of course, with a hockey tradition, there will be support, but they will probably draw entirely from the neighborhood, making this the only team in this division that is likely to have a team that is 100% consisted of players eligible to play for Banija in the Winter Olympics.
Gold Coast Thunder
Location: Gold Coast, Northwest Kalactin
In this team, we have the return of the GBHL to a city that was once abandoned- The Gold Coast, in Northwest Kalactin. The former capitol city of Northwest Kalactin, it is no longer the capitol since Northwest Kalactin no longer has a government. There is a decent sized Banijan community in the Gold Coast, number around 35,000 Banijans. The GBHL used to be here, hosting the Gold Coast Whalers.
But after ownership situation forced the franchise to fold, a concerted effort was started to bring another team back to the Gold Coast. This time, with the help of Gold Coast City FC Owner and WCC VP Adama Sowe, who is a Banija, the effort to bring another hockey team to the Gold Coast was successful. The team ownership is split- 50% belongs to the Gold Coast LDS Temple, and 50% belongs to Adama Sowe. With a more stable ownership situation, many are confident that this team will be able to be a long term cornerstone of this league for years to come.
Istria Golden Bears
Location: Istria, Moravica
Of course, the first professional ice hockey team to play permanently on home soil. There has been a push for a while, and finally, the stars have aligned. Of course, this team face challenges- there is no winter in Istria. OF course, this is the modern era, it doesn't mean there's no ice. But it is harder to recruit players, it is harder to recruit fans, in Banija's biggest media market. The Golden Bears, although obviously drawing on a much larger population, are at a marked disadvantage.
They may struggle, but there's interest from the BHF for obvious reasons to see the 'home' team succeed. May not mean much in the beginning, but we'll have to see whether they are capable of inspiring some true home grown talent to play in this league.
Rosaria Knights
Location: Rosaria, Eshan
Stadium: Regional Transit Arena, capacity of 18,000
And who else to start with in the North Division but the Rosaria Knights? The Knights, who are the defending champoins play in the capitol city of Eshan, who is also a member of Atlantian Oceania. Most famously, the Regional Transit Corporation, a Banijan company, is headquartered in Eshan. Now, of course, how is a company still Banijan if headquartered in Eshan? Well, it started as a taxi and [url=https://en.wikipedia.org/wiki/Boda_boda]boda boda[url] service here in Banija. However, they expanded, and began operating the ferry between the North and South Islands in Busoga, and wanted to expand abroad, to expand their profile.
As a company from a nation like Banija's, they would not be able to expand without access to first-world technology. With expansion abroad, the profits started to flow in. So while probably the single most powerful company in Banija, it is headquartered in Eshan. Rosaria was picked because they have much better access to high-quality personnel, high-quality technology, and, most importantly, capital. They are listed on the Rosaria Stock Exchange, and from there is how they have been able to expand to so many countries.
It is natural, then, that in a diaspora league, there is a team sponsored by the Regional Transit Corporation. Rumored to be the first team to sign up for this competition, the Rosaria Knights, with the RTC's backing, look to be a force in this league. The only club that is technically not fan owned, the team has the support of the Echani national government. Echanis are playing for this team as well as Banijans. The Regional Transit Corporation built a multipurpose stadium, the Regional Transit Arena, that they own for this team to use. It is also to be used as a community convention center and concert venue.
Cascadia Lions
Location: Cascadia, 95X
Stadium: Cascadia Coliseum
This team will be operated by the Puritan Latter-Day Temple of Cascadia. They are, of course, in communion with Banija's national religion, the Puritan Church of Jesus Christ of Latter-Day Saints. They are located in Cascadia, 95X, one of Banija's neighbors in Atlantian Oceania. The Banijan diaspora community in Cascadia wants to use this as an opportunity to ensure that their children retain their culture, and, of course, to help educate 95Xers about their homeland.
The Lions chose their name off of the national animal of Banija, and the holiest animal in the Puritan Church of Jesus Christ of Latter-Day Saints- the only animal that is not allowed to be hunted. The man serving as the Team President, elected by the temple's congregation, is Isaiah Woodward. They said that this will operate as a 'community hockey team', and all members of the community would get involved. However, of course, they will strictly maintain the rule where at least half of their players must be eligible to compete for Banija in the Winter Olympics.
What else is there to know about this team? The Lions are not building their own arena, they are playing in the city's professional sports arena, the Cascadia Coliseum. The temple will be paying the team's lease fees. Of course, we don't expect them to get between 15-20,000 per game, but still. Playing in a large, state of the art arena could be key come playoff time.
Can the Lions come out winners? It depends on how they will connect with the community. If they can encourage Banijans to support hockey, and also encourage 95Xers to get behind the team, then they have great potential. But if they cannot encourage 95Xers to get behind the team, they will be playing in a stadium filled to 25% of capacity. While 5,000 per game would not be a bad attendance at all, the sheer size of the stadium would leave the atmosphere with much to be desired.
Goldstaff Cocodragons
Location: Goldstaff, Cosumar
The Goldstaff Cocodragons are a team of the Banijan diaspora community in Cosumar. They will be playing in Goldstaff, a city in Southwest Cosumar. It is a mid-sized city. Have you not heard of the city? Then you've heard of Crawford, a large port city, about an hour away from Goldstaff. The Bengals, of course, will be playing in a local arena.
The climate of Goldstaff is very similar to the climate of the Banijan mainland. It is semitropical, thanks to the nearby presence of the Everlong RainForest. The Rain Forest is a protected forest in Cosumar. One of the unique aspects of this inland city, is that Goldstaff is home to an animal unique to Cosumar- the feral cocodragon.
The cocodragon is a species of dragon that is unique to Cosumar. Unlike most dragons, it does not have the fire-breathing ability that is unique to the species- so though they can fly, they tend to act like most of the rest of the reptiles. There is a large species of Feral cocodragons in the Goldstaff area, so much so that the team will be named after them, as a nod to the host city.
Quebec Grizzlies
Location: Quebec City, Royal Kingdom of Quebec
Quebec City- the capitol of the Royal Kingdom of Quebec. Banija's relations with the Royal Kingdom of Quebec go back further than their relations with any other nation, and the history of Banija is intertwined with the history of Quebec(though the reverse certainly isn't true). The Royal Kingdom of Quebec, of course, was Banija's colonizing power, and Banija was under the rule of Quebecois Kings for over 100 years, until independence was fully achieved in 1910.
This is a metropolitan area with a large number of Banijans, numbering around half a million in the area, and probably somewhere around 2 million in the country at-large. It was actually a very large surprise that they did not get chosen for an expansion franchise in season 1- however, them being chosen for Season 2 makes sense. Quebec City, of course, is also the seat of the Quebecois Commonwealth of Nations, a likeminded cultural association for nations that were once under the rule of those who throne was in Quebec City.
The international headquarters for the International Hockey Federation, of course, are located in this nation, which shows their passion for the sport. Many Banijan hockey players already hail from this country, as this region and Montreal, before the start of the GBHL, were the two metropolitan areas where most Banijan hockey players came from. This team is, of course, expected to be extremely competitive starting out, and expects to garner a lot of fan support fairly early on from the community.
New Istria Eagles
Location: New Istria, Darmen
A unique venture, this is the only team in the league that is not in Atlantian Oceania. The largest Banijan migrant community in the country is in New Istria, a city created by the Darmen government for refugees to live in. Despite its distance from Banija, nearly 40,000 refugees from Banija settled in Darmen as a result of the war. While over a million people settled abroad, at least temporarily, during the drought and ensuing Banijan-Equestrian War, this was the largest refugee population for a nation that was outside of Atlantian Oceania.
The two nations played in a mid World Cup Qualification friendly, in Montreal, as the Banijans continued to prepare for the World Cup Finals on home soil. The two nations played in the World Cup Qualification friendly, in Montreal, but more importantly, they played in the opening match of World Cup 81- right here, on home soil, at the brand spanking new Stadium of the Restoration. However, with the large refugee population, there was a push to create a hockey team in New Istria. Of course, considering the city was almost entirely refugees, the financial aspect would prove tough.
A makeshift temple was set up, the New Istria Puritan Temple, the church of the majority of Banijans, and they assumed ownership of the team, on a non-profit basis, of course. The national government of Darmen have built a 7,000 seat multipurpose arena, that houses the professional ice hockey and basketball arena, as well as a public gym on sight, that has two ice rinks on the bottom floor, as well as basketball courts and soccer fields above it. This, of course, will help these people remain connected with their homeland as they continue to settle in Darmen.
The Eagles, one of the league's cash poor teams, look to serve as a unifying force for the many Banijans in the city, who are almost all foreigners in a strange, new land. We'll see if they can be successful, and leverage their support this season to fill out their stadium for their games.
Maal Pioneers
Location: Maal, Mriin
The Pioneers, who were formed so haphazardly and last minute the first time around, have now had a full offseason to operate. A unique migrant community, they have a different history in Mriin than most of Banija's other migrant communities.
The original Banijans to visit Mriin were not economic refugees, nor even were they recent refugees from the war- no, the Banijans in Maal went to Mriin as missionaries. Plenty of Puritan Mormon missionaries went to Mriin to try and spread the faith, and they ended up living in the country. While there are Banijans throughout the country, the epicenter is in Maal, which is one of the nation's largest cities. There are an estimated 200,000 ethnic Banijans who are living in Maal, and almost all of them Mormon.
It is the Banijans who brought Christian influence into the country- though they have had much more of a cultural effect. Most Mormons in the country are Banijan, so whether or not the historic mission efforts were a success is up for debate- however, the cultural effects cannot be ignored. Christmas and Easter traditions in the country, for example, heavily borrow on the Puritan Mormon traditions of the holidays. The team itself is unique in its nature, owned by fans- with 5,000 people buying a stake in the team, for as little as $1,000 NSDs per share.
Schemerdrecht Caribou
Location: Schemerdrecht, Ko-oren
One of two expansion franchises, the Caribou are set to start off with a high-energy campaign as they are started amidst controversy. They, like the other expansion team in the North Conference, are a team started with heavy local buy-in. Schemerdrecht city officials approached the GBHL when the GBHL announced that they were looking for a 14th franchise(although now there at 16), and it is a partnership that clicked almost immediately. A venue was lined up very quickly, a team name was chosen, and they are able to recruit among Ko-orenite national team players.
This is probably the team that is the least reliant on the diaspora- while there is a decent sized diaspora community in the city's metropolitan area, without a local hockey team in the city, many Ko-orenites support it- although there is controversy about the fact that the GBHL beat Ko-oren's own domestic hockey league to the city. Still, support from key stakeholders will make it difficult for the Caribou to be anything other than a success.
Jaromirgrad Huskies
Location: Jaromirgrad, Savojarna
The second team from Rushmore rather than Atlantian Oceania, it is a team that is a distance away but that simply made sense when it came down to it. Let's take a look at the Banijan diaspora community in the city. Of course, it is very different- the city is very ethnically Russian and Orthodox, while of course, Banijans are black skinned and generally Mormon. But of course, those Christian values, even when you talk about two very different parts of Christianity and Mormonism, stick. Popularity in the city is helped by the fact that there's no Savojarna league team here, leading locals to support the side as well.
The Banijan diaspora community Jaromirgrad is similar to Maal's- it is mainly engineers, with large numbers of grads from Banija's biggest universities, like Loyola-Istria and Northern Moravica, taking residence in the city. It is not that large of a city, but when you consider the passion that the country gives to hockey, it automatically makes it a strong market. While the team is expected to struggle early on due to lesser financial resources in comparison to their rivals, they should get a competitive squad fairly quickly.