January 20, 1997
Московская сеть новостей
Moscow News Network
Bill Clinton Sworn In For Second Term as President of the USA
Washington, D.C., United States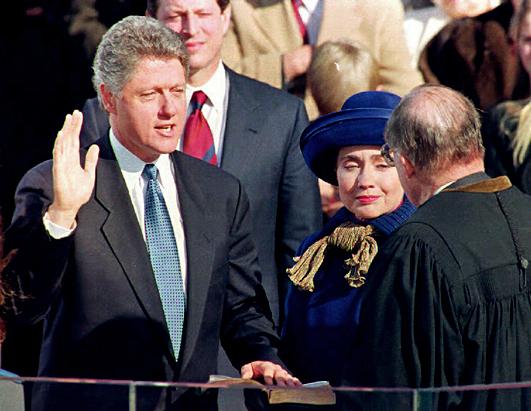 Bill Clinton has just been sworn in for his second term as President of the United States of America.

The first American president to be sworn in after the Cold War, being sworn in in 1993, Clinton oversaw the transition of the USSR from a one-party Marxist-Leninist state to a decentralized federal semi-presidential republic. He also saw the expansions of NATO after the fall of both the Berlin Wall and the Iron Curtain.

Cliton has already served to be a good president during his first term, including overseeing the expansion of the Internet, which is expected to make its way to the USSR in the coming months. Clinton is expected to keep up these regards, and keep his good reputation steady.