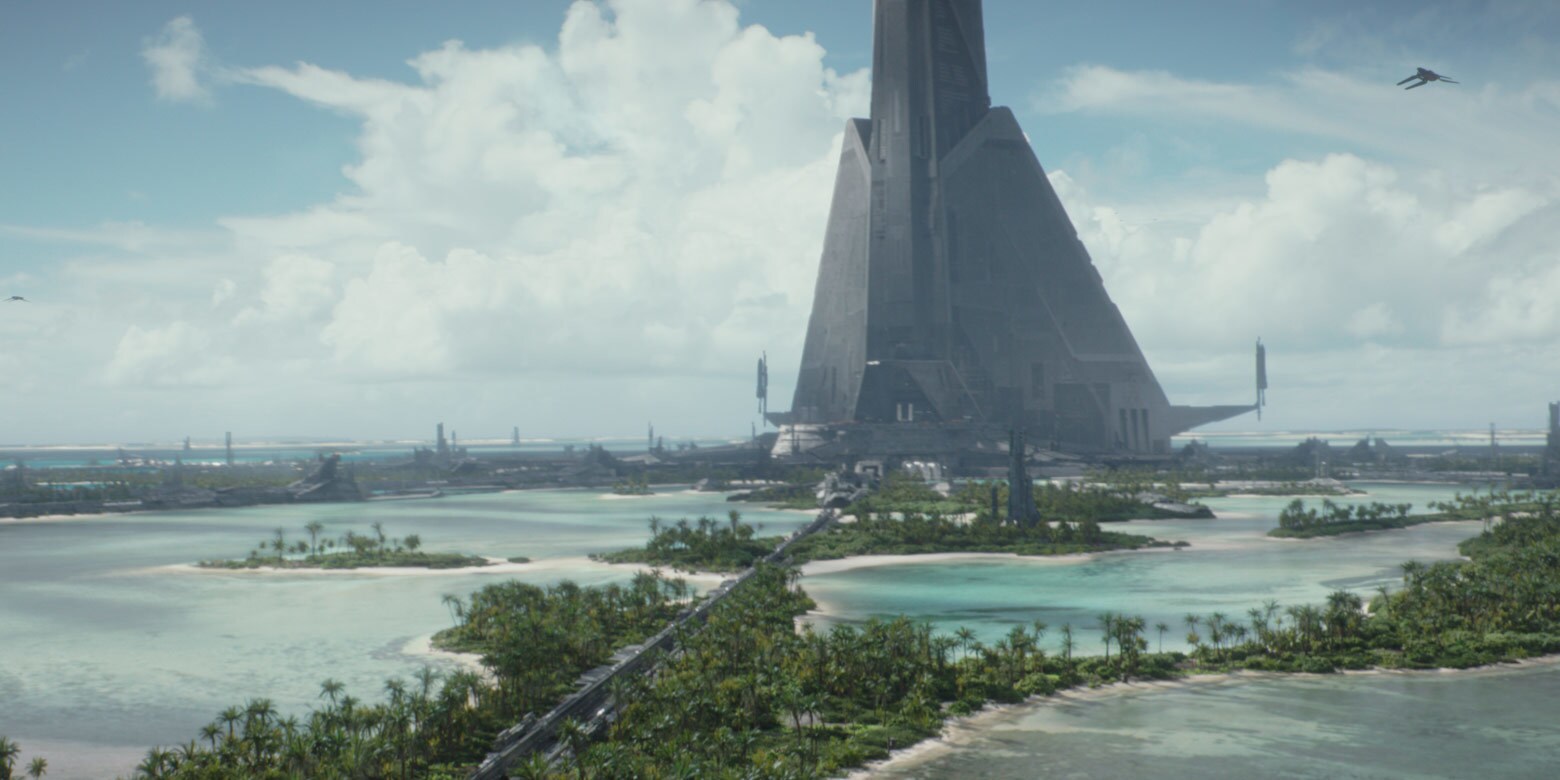 ---
Welcome to the tropical military installation of Scarif. We thank you for appearing despite the fact that some of you don't have planetary travel, in which case regulars will of course be sent an imperial shuttle to bring you in. We hope you enjoy your stay here at this military installation. Just a few notices to the expected leaders who will arrive.
To Jack of The Palmetto, there are no women for you to seduce here.
To Trenton Of Industrial Virginia, do not blow anything up or we will have to shoot you on sight.
To the leader of Venomizia who will come in place of Virgil, you are not allowed to enter the satellite level of the tower, you will be shot on sight if caught.
To Thrash of The Auquos Union, please don't kill any of our staff, they're very expensive to train.
To all leaders coming, you are, not allowed onto the basement levels nor the satellite level of the tower. Failure to comply will result in death.
To Hannah of the UNSS, please don't kill any Nemesis Eight clones.
These are the locations which leaders are allowed in, failure to comply will result in death.
The logistics center
Feeling hungry? Come and enjoy yourself at the logistics center, full of rations which aren't rationed because it's just food. food is usually cheap to free if the empress is around, so don't worry so much about it. Please don't worry about the troops coming in, they're just here to eat as well.
The beaches
Come and enjoy yourself on the luxurious beaches of Scarif, pure of chemicals and full of sea life. Please do not perform sexual intercourse on the beaches.
The citadel tower
The pride and joy of the military, the citadel tower is home to 2 million troops guarding the island, and has multiple entertainment facilities. This is, but not limited to: Television rooms, gaming rooms, viewing decks and a shooting range, although no leader is allowed to enter without supervision for the shooting range.
Rules: No surpassing PG-13, other than that have fun.
I will try to set a schedule such that it won't crash on itself.
Underneath the cover of it all, a new 'act' is set in motion, will you cut it or be an actor of fate.