National Incident Command Center
Underground Finestra
It was just after dawn, although the windowless bunker where the Imperial Council sat gave no indication other than a wall of world time zone clocks on the wall. The Emperor was dressed in khakis and a black polo with his Imperial seal embroidered on the left chest. As he entered the Strategy Center, the room stood from their chairs. Emperor Mikhail waved his right hand simultaneously with a, "please take your seats." A security officer closed the door to the Strategy Center and an audible click could be heard through the room as the magnetic locks engaged and a red LED light came to life above the door.
The Emperor, along with everyone else, lowered himself into a black leather office chair. In front of was a laptop and stacks of reports from the night before that weren't serious enough to wake him up for. "Status?" he asked the room.
Minister Osipov, the chief defense official for the Empire, began first, "The First, Fourth, and Eighth Battle Groups are on station, Admiral Milorad Atanasov commanding. The Third and Fourth Armies have been fully recalled and are stationed at various strategic locations around the Empire. The Thirty-Third Imperial Trooper Division is en route to FIAC and all personnel will arrive within eight hours. The entire Second and Third Air Forces are on alert and Imperial air space is controlled with concentrations over major metropolitan, military, and political locations." He paused just long enough to look down at his laptop when Mikhail began.
"Cancel all leave and holidays, Minister. Recall all military personnel to their stations. Maybe you missed the fact that we are facing an imminent threat of invasion. I want the entirety of the Imperial military standing by."
"Of course, Your Majesty. We've already issued cancel orders and the Forty-Third Logistics Group is being tasked with transporting personnel back to their duty stations, but it will take time."
"Speed it up. What of the Tenth Battle Group sailing to Sharko?" the Emperor asked.
"Still two days away from linking up with the Livanian fleet. Speaking of which," Osipov finished, motioning across the table to the international minister, Alik Federov.
"You've been briefed on their proposal, Sir; how would you like to respond?" Federov asked.
"Cordially," Mikhail said flatly. "I want these threats eliminated permanently. We will agree to the terms they proposed. Also inform them of our intentions with the Tenth."
"Now," The Emperor said turning back to Osipov. "Missile defense?"
"The missile defense network is fully operational. We will see any ballistic missiles with plenty of time to intercept."
"Enemy aircraft?"
Osipov shot a glance over to General Akardy Aksenov, the Chief of Staff of the Imperial Air Force. "The radar network is in the middle of overhaul. We
should
see anything coming, but there's a chance something could slip through. Which is why we've increased aerial patrols over Imperial air space."
"Extend air range by three thousand miles. Get the Strategic Bomber Wing airborne," the Emperor ordered.
"Your Majesty, they would be unescorted. Our fighters do not have a combat range adequate to protect them."
"Do it, Minister. We cannot depend on our early warning systems."
---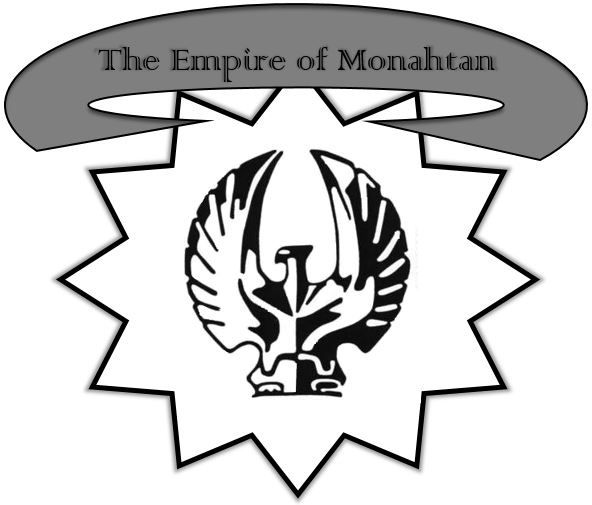 ---
To:
The Livanian State
Fr:
The Ministry of International Affairs, The Empire of Monahtan
Re:
Proposed Treaty
---
Honorable Raul Marquez-Goya y Saavdera,
It is with great pleasure and confidence that I announce to you the Empire's intention to accept your proposed treaty. During this time of great uncertainty, we welcome your friendship. Please find attached in an encrypted file my direct contact information for quick communication.
Furthermore, we have dispatched our Tenth Naval Battle Group to link up with your Second Livanian Fleet in the event the aggressors do not rescind their threats of hostile action.
Please note that during this stressful time, the Emperor will be unavailable directly. Please forward all correspondence to my office. Should you wish to contact my equivalent in the Ministry of Defense, his office's contact information is attached as well.
We look forward to this new era of friendship.
Respectfully,
Alik Federov
Minister of International Affairs