A project of the Asigna corporation and the National progressivist movement.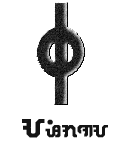 A S I G N A
-------------------------------------------------

O

-------------------------------------------------
CORPORATION
As men of god, we change the world
E
CONOMIC
D
EVELOPMENT
F
INANCE
---
Bank headquarters:
Moved to Davao city, Philippines
Forum president:
Grace Tan Gadjali
CEO:
Ermund Panganiban
Current treasury worth:
$1,449,822,609,200.05
---
---
W
e are the largest commercial bank in the Philippine bayan acting as an umbrella of all the Filipino financial institutions as well as Southeast Asian financial institutions. Among are our 3 major aims which we cherish upon our establishment:
- To provide all individuals of the bayan as well as allied nations easy to reach access to savings accounts and a source of credit.
- To make possible investment in startup programs in developing nations as well as from individuals who seek to change the world with their bright ideas.
- To make the members shareholders of the development projects being invested in the bank investments on startup projects and economic development proposition deals mutually beneficial.
We grow as the world grows.
We support underfunded development projects particularly those of urban projects. We follow the PPP partnership method of executing our projects. We convene to discuss problems in economies, such as unemployment, inflation, income disparities and etc. and also to think of solutions to solve them.
We are in this together.
Are you interested in taking part in this financial institution to ensure safe and secure way to hold your money? Are you interested in becoming part of our development venture? In it for investing in developing economies for the growth of your revenue? You came to the right place!
This information is available OOCilly but the exact amount of investments of each EDF member would be SIC in nature for security purposes.
Red member entity name
- Accounts that have been frozen.


-Whiteshore, the Imperial republic of

$1,500,000,000

-Asigna Philippines, the Greater Philippine bayan

$18,500,000,000

-Huda, also known as the

Greater Hudian Republic

$7,500,000,000

-Flardania, Taisuist Republic of Kirishima

$1,700,000,000

-Azenyanistan, The people of

$7,000,000,000

-Ardoki, also known as

The Greater Ardokian republic

$10,000,000,000

-Goldwing Finance, of Brytene

$500,000,000

-The Western Pacific Territories

$280,000,000

-The Alaskan Democratic Federal Republic

$900,000,000,000

-Esgonia, The Federation of

$175,000,000,000

-New Tuva SSR, The People's United States of Tuva SSR

$2,000,000,000

-Mcnernia's

General Industrial Tech

$130,000,000,000

-Jersey Republic, The People's republic of

$50,000,000,000

-Hatay, The republic of

$55,000,000

-New Rat City, The Colony of

$5,000,000

-Future industries, A Whiteshorian-Filipino corporation

$25,000,000,000

-AlgaeTech, A Whiteshorian corporation

$600,000,000

-Lolomozian Imperial Industries ,

A Lolomzian corporation

$25,000,000

Republic of Acadia, Whiteshore

$25,000,000,000

The Grand Chainlands of Jinwoy

$67,609,200.05

Vulkata, Vulkata

$30 billion

Negros island and the Visayan region's Zakhaev Industries

$50 billion
CURRENT PROJECTS IN PORTFOLIO
Envisioned New Aden
Aden expansion and urban renewal plan
The war torn city of Aden always had a lot of potential due to its strategic location close to key shipping lanes, it makes it a prime target for this private development project in partnership with the local government which focuses on key points.
-Urban and infrastructural renewal
-Urban area expansion as well as expansion of the accessible port areas
-Economic diversification, transforming the city from an oil dependent economy into a diverse and growing industrial one
A funding of a total of
$2.5 billion
will be disbursed to complete all 3 phases of this development project. This is subtracted from the original $20 billion budget.
This project will revitalize the shattered Yemeni economy that has gone through a lot since the Houthi and Islamist rebellions and during the reparting of Yemen. The economy still had to rely on faltering oil reserves and to industrialize Aden will mean liberating Yemen from the limited resources trap giving South Yemen a chance to rise up once again.
---
Envisioned Zion city
"Zion city"
A new city similar to be built in what is currently the location of the great salt lakes desert. The marvel of the new city would be similar to that of New Aden and lined aqua ducts similar to Qaddafi's Great Man made river to turn the currently useless salt flatlands into a great habitable oasis in the Utah desert. And in order to aid in bringing water into the city amidst the sparse dry lands of Utah, great projects will be unveiled using similar technology to that of Saudi Arabia's salt water purifier facilities. The project is designed to give a boost in Utah's economy as unveiled by the Mormon Fundamentalist Apostolic Latter Day Saints.
A funding of a total of
$14.4 billion
will be disbursed to complete all 3 phases of this development project. This is subtracted from the current treasury.
---
"Whiteshore 2020"
A new capital city for Whiteshore in 5km east of the core of New Petrograd for 1.5 million more people, new monuments to progress and great Whiteshorian leaders, and an improvement of New Petrograd's infrastructure including Maglev lines and new high-speed rail links to New Moscow (former Panama City) and New Rostov (former Medellin). This massive project is incumbent National progressivist Prime minister Aguilar's dream of turning Whiteshore into an economic powerhouse and this massive project will be part of Aguilar's dream of a five year plan of Whiteshorian economic development on the model of the Asigna Party.
A funding of a total of
$50 billion
will be disbursed to complete all 3 phases of this development project. This is subtracted from the current treasury.
---
International megafarm
satellite view
Moo International Megafarm
The international megafarm will be the largest in the world. Residing in the Sufiyaparan Plains in a massive 6,200,000 acres (Roughly 25,000 km2) it will contain a fleet of 15 light aircraft which will scout daily for any missing livestock. It will have a thousand members in staff who will be equipped with a ATV to move around the massive area. About 19,000 heads of cattle, 35,000 goats and sheep as well as 60,000 chicken. There will be one massive pasture field divided to two halves: one for cattle and another for goats. Each livestock has their own room filled with fodder and water.
Machinery for dairy cattle will be kept clean every day and any sick cattle will be looked after by expert vets. Only when it is seen that a cow is fit for dairy production absolutely it will be milked. Natural milking will occur twice a week. Goats go through gentler processer. Cows are sacrificed when they grow four teeth and are about four years of age. During Qurbani Eid, cows who are at least 100+ kgs are sold alive. Chicken will lay egg in their own areas. Cattle may reside with calves should they be born.
The Megafarm will supply EDF nation with about 900 kgs of beef, 150 gallons milk and 3 pounds of wool every week for free (Production take around a few days and transporting an extra day). The Megafarm is about 5 km away from Sufiyapara, the closest "big" city. Housing will be provided to workers in the farm. WiFi, Hot Water, Television and other amenities (as well as a pool) are available. Visitors will be able to get information from iPads which will act as kiosks.
A funding of a total of
$1.5 billion
will be disbursed to complete all 3 phases of this development project. This is subtracted from the current treasury.
---
Go Gekan - Gekan district growth project
The region of Gekan as well as the five surrounding districts has been experiencing massive population growth. This growth has constrained the small public transit system in the region and has caused massive traffic conditions on the highways. The
Taitung Pinyin
national government has already informed the regional sectors that we will not be getting any national funding because of budget cuts. They have since then taken it upon ourselves to fund the project. The project aims at redesigning and expanding the roadways and public transit system in the region. It will be using high speed rail dedicated lines, light rail, rapid bus transit, ferry lines, ferry ports, commuter rail, and new roadways.
To make this possible, funding of a total of
$15 billion
will be disbursed to complete all phases of this development project. This is subtracted from the current treasury.
---
Whiteshore Algae - Alternative fuels development and production project
This project is comprised of many buildings dedicated to the planting of Algae for the purposes of making biofuels which will be made in special refineries for the purpose of providing a substitute for petroleum which is green, sustainable, and cheap. Every day, up to 20 million barrels of Algae-based fuel will be exported to EDF countries including algae based substitutes for Gasoline, diseal fuel, and jet fuel.
To complete this research and development venture which is seen as promising by experts of the EDF board, a total of
$600 million
will be disbursed from the treasury. This value is subtracted.
---
UDC Project - New Homedale, a revitalized capital for the war torn nation of Vulkata
New Homedale is a purpose-built city built for 500,000 residents for Vulkuta's new capital to replace Vulkuta's capital, which was bombed to bits in the war against New Colishi. The "New Homedale" would have buildings with a futuristic aesthetic and would have a culutal and administrative district in the center while the residential, commercial, amd industrial districts would each occupy a proportional area of New Homedale. New Homedale would also feature some soon to be prominent cultural centers (with names still purported to be as this summary lists) like the "Muhammad Ali stadium" and the "Christina Grimmie" memorial concert hall. In addition, there will be prominent universities in New Homedale which would produce the next generation of scientists, engineers, and intellectuals for Vulkuta along with salarymen for Vulkutan reconstruction.
To complete this research and development venture which is seen as promising by experts of the EDF board, a total of
$10 billion
will be disbursed from the treasury. This value is subtracted.
ADS POWERED BY
ADVERT

ADS POWERED BY
ADVERT

W
e currently live in a century where globalization and integration remains a fact of how much we are willing to be more interconnected and closer with one another so as to effectively join hands in tackling social issues that still plague our world despite the numerous advancements that have occurred in technology and societal thought.
In our time, sustainable development is needed, especially for the countries in the developing world however, this sustainable government is often not achieved due to local government's lack of proper political will and sometimes, even the proper knowledge needed to guide their respective countries to the right path.
The EDF argues that developing countries cannot simply wait for change to come from their governments rather, change should come from the people themselves, people in the developing world hungry for improvement and are willing to speak out their proposals as a way to contribute to their society. These bright and innovative minds however, barely have the opportunity to speak out the things they need to speak out since they lack the proper outlet to do so.
So these people cannot act alone,
They need our help
...
...And we are the people who can give them that help...
Through public forums, we could discuss ideas for a better world with innovative minds from nations and our role is to help those ideas and proposals through our direct investment in those ideas.
There are people who are dreaming for a better world,
will you help make those dreams real?
Application forms
PROTECTED BY

GUARDIAN SYSTEM

Trusted unconscious Client botnet destroyer.

Protects your services.

Anti DDOS wall.

Downloaded 4:07 AM, October 4, 2049