Federal Army Soldiers stationed outside of the National Assembly Building in Nosamo.
0900 Hours: Nosamo, Guadalupador. (12/10/2025)
Natalya Saiko's Administration was being ripped apart by the seams, by nearly every member of the National Assembly. With her inaction against the Rysians in Burma, and the Cuscatlanis in Chucara, garnering heavy support for a vote of no confidence in her, which would trigger emergency elections for the position of Grand Premier. The riots and demonstrations occurring all over the country began to get worse, as Allyancia do Progreso kept the people riled up and ready to stage mass demonstrations against the Axis, as well as against the government itself. Each police force in every major city was spread too thin to do anything about the mass amount of people in the streets, complaining about anything, but always blaming the same person, the Grand Premier. To some citizens, it seemed that the Federal Union wouldn't last that much longer if the riots kept up, others believed that the government would once again regain control, and bring order back to the streets of Nosamo.
Order would be brought to the streets, but not in the way anyone really expected... Guiseppe Trigra, the representative of the Guadalupadorian National Centrist Party flipped through the channels on his TV in his office, looking at several live coverages of the latest riot led by Allyancia do Progreso, rumaging and tearing through the banking district. He shook his head in disgust.
Degenerates...
He thought of the young people, bashing through windows, and fighting riot police. He felt that he needed to do something, but was too impatient to wait for the next election.
These idiots, they can be used....
Trigra thought as he continued watching. He smiled before writing several notes down, made a phone call, and headed for the main chamber in the National Assembly.
As he arrived, the Federation and Realist Parties were already bickering about the 3,500 Dorian POWs in Rysian hands, blaming eachother for each foreign policy failure while the other parties watched in boredom. He shook his head as he arrived in the chamber, taking his seat, waiting quietly for a chance to speak. When the representatives from the two parties finally shut up he walked over to the chamber floor and spoke:
"My Guadalupadorians, this civil unrest must come to an end immediately! We need to work together to put these hooligans under control, all means necessary! We need to stop this gridlock and indecision and act now! If we don't then the Federal Union is done for! I call for new elections as soon as possible. Natalya Saiko will do nothing about this, so who needs her and her cabinet? I know I don't, do you? We deserve better! WE DESERVE A LEADER NOT A FOLLOWER! WE DESERVE PEACE, HARMONY AND STRENGTH!"
Surprisingly, most of the other representatives actually clapped at his speech. Usually he would get heckled and booed, but the disdain for the current administration was so great in the National Assembly, that he was a welcome voice. He felt triumphant, standing there at the podium, receiving a round of thunderous applause from his political enemies. He had his initial support.
Trigra left the floor and walked straight back to his office, waiting for his phone to ring. While waiting, he watched the news coverage of his speech, many pundits praised his statements, he remembered many of these same talking heads tearing apart his rhetoric, bashing him over his politics. He found it hilarious that he was now being called the voice of reason, after countless years of being called a crackpot by his opponents. The phone rang, and he happily answered it.
The next morning, he woke up to a weirdly quite Nosamo, the rain fell steadily against the window as he had his morning tea. He listened to
Tchaikovsky
as he drove into Nosamo, towards the Grand Premier's Residence. He drove past several Leopard II MBTs as he turned into the Grand Premier's driveway through the open gate, stopping right in front of the front door. He was glad that his contacts in the military had paid off. He got out, and waited for several minutes out in the rain with umbrella in hand. This was going to be the best part. A minute passed, and then he saw the Grand Premier being forced out of her home by armed soldiers. He grinned at her as she passed him. Trigra ordered the soldiers to stop. He walked up to Natalya and said: "I'm very sorry that it had to come to this, Madam Grand Premier, but you're old news." He awaited her response.
Natalya was furious, "This is illegal! You're staging a coup!" She yelled.
Guissepe chuckled, and said: "Natalya, Natalya, Natalya... My sweet summer flower... This is completely within legal limits. You're unfit to lead, ma'am. The National Assembly will be seeing you now..." He saw the soldiers drag her into a car and it sped off towards the National Assembly building. Guissepe shook his head, and headed inside the Grand Premier's Residence. He was excited, he had a spring in his step as he walked down the halls towards Saiko's former office. He opened the door to see papers strewn across the desk in a haste. A sign of a struggle near the door. Trigra moved towards the desk, and took his seat there. He had done it, he was the Grand Premier.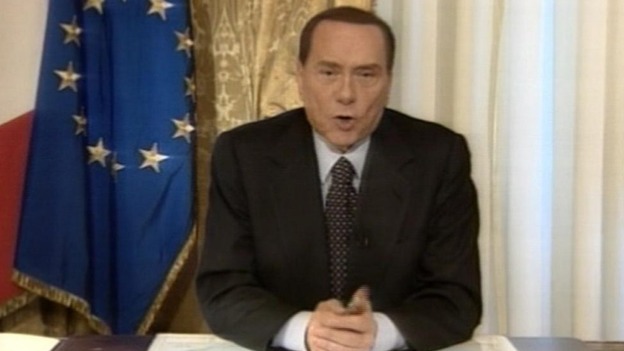 My Great and Humble Dorian People, I am here this fine morning to declare that the Grand Premier of Guadalupador, Natalya Saiko is no longer fit to lead the nation. Be advised, that this is NOT A COUP, and that no harm will come to the Former Grand Premier. The National Assembly is currently holding her accountable for her failures while she was in office. By the 23rd Article of the Federal Union Constitution, a government official that is considered "Not Fit For Leadership" may be replaced until proper elections or referendums will be decided by the National Assembly. As we speak, the National Assembly is deciding her fate. I will be holding the office of Grand Premier until the next election. I will be sure to bring order to the land, and make peace with our enemies. Thank you very much, and May Veii and the Old Gods Preserve Guadalupador.
Most members of the National Assembly just didn't know what to do about the whole situation, the Grand Premier was just there, not in formal clothing, it seems that the soldiers just pulled her out of bed. One Representative awkwardly spoke up. "As per Article 23, we, uh, declare you unfit for duty as the Grand Premier of Guadalupador... And as such, you will be stripped of your position. Immediately."
A vote was called, most of the Federation Party walked out of the chamber as the votes were counted in disdain about the whole event. Others were afraid that they would be considered unfit for duty as well, so they voted out of fear of each other.
"Checkmate." Trigra whispered to himself as he watched the vote on television
"200 to 184, with 316 Abstaining to Vote. Natalya Saiko, we find you currently unfit for duty. With your status as Grand Premier, we cannot let you stay here in Guadalupador, lest you start resistance. It is with a heavy heart, to say, that you need to leave the Federal Union within 24 Hours." The Speaker said, not looking into her eyes.
Natalya shook her head, and left the chamber without a word to be said. She was angry, she held her head down in shame as she was escorted towards the airport. She took out her passport and handed it to the official at the gate. The journalists tried to get a word out of her, but she just nodded and then boarded a plane out of the country. Trigra had won.