The RP starts in the Third Age, in the year 3018, Mordor has gained strenght and has started the search of the One Ring. Gollum, the only creature who knows where the Ring is, has managed to buy some time. This is where we start.
Some quick Notes:
Gollum cannot be found by anyone, he will be captured by the forces of Mordor at some
point, wich will lead to the formation of the fellowship.
Nobody knows about the faith of Balin's expedition, but it won't be a mistery for long.
OOC:
http://forum.nationstates.net/viewtopic.php?f=31&t=297672
Map:
http://i.imgur.com/O6iO6Gq.png
---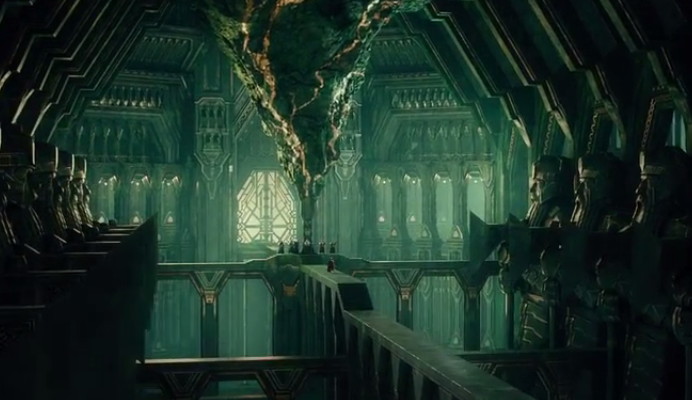 Erebor
Dáin had watched over the Lonely Mountain for 77 years, and even longer he had ruled over the Iron Hills. Now shadows where growing in the east, Dáin concerned himself about it. He knew as nobody else what kind of trouble that could be. He had fought in many battles and it was sad that he would live the day of another one. Dáin needed to make time, something he was short on lately. He sended a raven to Glóin, who watched over the Iron Hills since the day that Dáin became king of Erebor. The raven carried an important message.
My dear friend,

The shadow is once again growing and i'm afraid that if we keep quiet we will lose all that this world has to offer. I'm 251 years old, far to old to go around playing the hero. I need you to gather some men who will travel for me.

On another note, We need to make sure our halls are protected in the best way possible, i will make sure that it happens in Erebor, you make sure it happens at The Iron Hills.

Dáin
The Iron Hills
Glóin recieved the message. he watched out of the Mountan, and as he kept staring into the distance he could almost see the shadows moving. Glóin called on some good friends.
Moments later Nori, Dori, Gimli, Dwalin and Thorin enterd into the room.
Glóin sat down, "Darkness is growing fast; I'm afraid that we cannot turn a blind eye to this activity. I have a message from Dáin, we are going to war." he said. The five dwarves looked at eachother, they all knew what a battle and a war meant. "What do you need us for?" Dwalin asked.
"I need you to do the traveling when the time comes, you need to represent the Dwarves of Erebor and The Iron hills." Glóin answerd.
The five got the message and left the room. Now Glóin had to start his work on the defensive matters. Dwarven Halls where commonly the most protected places in the world, but apperantly Dáin thought that it would not be enough, wich was a scary though for Glóin.
---